Interviews
Ben DeBaldo – The GAIA Project – Celebrating American Roots Music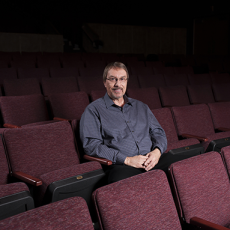 Having produced 32 concerts in Oregon (17 in Southern Oregon) over the past three years, The GAIA Project brings high quality nationally known performers from genres that trace their roots back to the Americas. Past shows have included GRAMMY winners Suzy Bogguss and Paula Cole, as well as folk singer Holly Near and Americana performer Eilen Jewell.
A jam-packed line up awaits live music enthusiasts as founder Ben DeBaldo puts the finishing touches on Rogue Valley Rootsfest set for May 9th and 10th. Featuring 11 amazing acts over Mother's Day weekend at the SOU Music Hall in Ashland, Ben promises two full days of top-notch performers not to be missed including veteran performers Peter Rowan and Big Sandy & His Fly-Rite Boys along with rising young talent such as the Shook Twins and Dustbowl Revival. We caught up with Ben recently to learn more about The GAIA Project and his goal of bringing excellent American Roots Music right here to Southern Oregon.
Thanks for talking with us today Ben. Tell us a little about yourself. How did you get into the promotion business?
My background is in theatre and for over 20 years I produced and directed theatre in Southern California. I specialized in small cast musicals, similar to what the Oregon Cabaret Theatre puts on. I've produced and directed two West Coast premieres—The Taffetas and Have a Nice Day. However, a musical, from start to finish can take an independent producer and director close to a year to prep, put on and wrap up.

In 2008 I started listening to an Americana music station and loved much of what I was hearing. I began attending concerts up and down the state of California and realized that many of these incredibly talented performers had one major way of exposing their talent, via live concerts. I decided that I wanted to help share their various musical visions with the people of Oregon, specifically the Rogue Valley, having recently purchased a townhouse in Ashland. I talked to numerous promoters and knowledgeable people in the area about live music in Southern Oregon, gleaning whatever understanding of this complicated profession that I could, and in 2011 began to promote my own concerts.
You literally grew up in and around music. Tell us more about that.
My father was a classical violinist so, yes; I've been around music my whole life. Entering my teenage years, I grew up with the mid 60s British invasion, so rock n' roll was what moved me most at that time. But I remember as a fourth grader listening under the covers late at night to a Dixieland jazz station from Sacramento and being totally enthralled with the joyful sound. I ended up playing trumpet for eleven years largely because of those late night under-the-covers sessions.

Regarding the American Roots sound that I promote now, I love the fact that whether you're talking about folk, country, jazz, bluegrass, zydeco, latin—any of the numerous styles that comprise the genre, that the music is timeless. You can listen to a track that's forty years old and the recording technology might sound different but the inherent honesty of the basic sound rings just as true today as it did all those years ago when it was first written.
You've noticed people love to gather in the Rogue Valley. Tell us about your observations.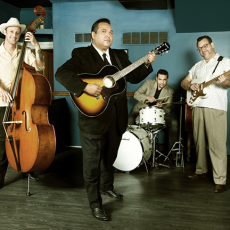 I started to research the possibility of promoting concerts in the Rogue Valley in 2009. To find out more about the area and the people I went to the various venues and talked to many of the talent buyers and others involved in some way with putting on concerts in the area. I also went to many performances in the Valley. I would listen to what people had to say about both Ashland and the Rogue Valley. Having lived in Los Angeles for over 30 years at the time, I was aware that people who live in LA tend to have a love/hate relationship with the city. They love the variety of entertainment but hate the traffic and congestion. In talking with residents of the Rogue Valley, I'd never run across a group of people who were happier with where they lived. Whether they were teenagers or retirees, working at a high paying job or as the night clerk at a convenience store, people generally liked living in the Rogue Valley. And while some of the people grew up here, many actively chose to move here, and after living here now for a few years myself, I can easily see why.

The other thing that became obvious in my research is that people in the valley love to gather to celebrate events or support causes, whether it's one of the many holiday parades or a fundraiser at a local winery or a concert at Britt. That's exactly why I'm promoting my festival. Although this initial version is relatively small, if successful there is plenty of room for it to grow and for people to gather for a weekend of amazing music. I would like to give people another reason, in addition to OSF, to come and spend a weekend in Ashland. National level talent in a festival format could do just that.
For a small area, some people say that we have a lot going on. How did you know that the Rogue Valley needed The GAIA Project?
The main sources of musical entertainment in the Rogue Valley are the Brittfest (during the summer) and the wineries or local pubs and bars. Additionally we have the Rogue Theatre in Grants Pass, Ariella St. Clair's series at the Unitarian Church and the new Live at the Armory which has just started producing a musically eclectic series of concerts. But even with all of these, most of which don't specialize in American Roots music, we're lucky if we get two or three nationally known performers in the valley per month. I honestly believe that there is more room for sit-down concerts in the 200-500 audience member size. Our location is perfect: we're almost exactly half way between Portland and the Bay Area. Performers are looking for an additional place to play, but only if audience members are willing to show up to see them.
What kind of venues are you using for The GAIA Project? Where can we find your shows?
I'm currently promoting most of my shows at either the SOU Music Hall or the Unitarian Church in Ashland. I've also promoted a couple of concerts this past year at Temple Emek Shalom. All of these venues are fairly intimate, the largest being the Music Hall which seats 440, and all have excellent sound. Many of the musicians have complimented the venues on their outstanding sound quality.
You've brought quite an impressive list of performers to local stages. How do you find them?
With many of the performers I'll come across their most recent recording (occasionally on CD Baby) or on their websites, where you can usually sample the music and watch a YouTube video. However, if I think I might be interested in a performer, I'll almost always drive or fly to their closest concert to actually see them perform. This has had me occasionally traveling between 400-800 miles to see a performer. But I believe that you can't tell if a performer is worth booking unless you've seen them play live. Sometimes a musician might sound fantastic on CD but have no connection with their audience when they play live. This is absolutely critical for me to book someone. I want performers who can make that connection, who can draw audience members into both their lives and their music. Most of these performers don't get airplay on either Top 40 or Country stations the way they might have 30-40 years. With all of the popular charts skewed towards the youth market, their live shows are their best way to expose their talents and personalities to the public.
You've got a big event planned for May. Tell us about Rogue Valley Rootsfest and some of the talent that will be featured.
On the weekend of May 9-10 the first Rogue Valley Rootsfest will be held at the SOU Music Hall. Eleven performers will be performing over the weekend. I'm thrilled with my line up, which has everything from GRAMMY winning veteran folk/bluegrass singer Peter Rowan to Rock-a-billy Hall of Fame member Big Sandy & His Fly-Rite Boys, from 2015 Bluegrass album GRAMMY nominee Frank Solivan & Dirty Kitchen to rising young folk group the Shook Twins.

The festival will also have local food vendors, beer and wine, and various arts and crafts vendors with items for sale. Because the Festival is on Mother's Day weekend we have some special plans for the Moms and Wives in the audience. The Sunday performance will kick off with a morning Community Gathering featuring performances by many of the festival artists, all of which will be singing songs about Motherhood, parenting, and parent-child relationships. The songs will vary from serious to humorous but all will celebrate Mom. We also have some other special treats planned for some of the mothers in the audience.

This festival will be featuring some of the level of talent you might expect to see at other larger regional festivals like the Sisters Folk Festival and the Strawberry Music Festival. The level of talent will be high.   Until April 15th Early Bird Tickets may be purchased —individual day tickets run $35 (for 6-7 hours of music each day) or, for a further 10% discount, $63 for a Weekend Pass (13 hours of music). That's less per hour than many of the local bars and pubs charge for 90 minutes of music by a performer. After April 15th the prices of tickets will go up, so please take advantage of these savings. Tickets may be purchased on my website: www.gaiaconcerts.com or at the Music Coop in downtown Ashland.

If you like any of the genres in the American Roots music field, this is going to be a special event that you won't want to miss. And it's right here in your backyard. If the festival is successful in drawing large audiences we'll be able to expand it in 2016 and bring even more exciting American Roots musicians to the Rogue Valley. Also if the festival grows next year, I can bring in some of our most talented local musicians.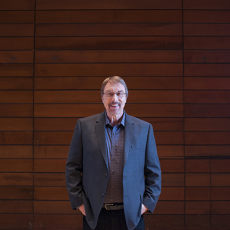 You must have some fun stories to share about your interactions with performers. Got any good ones to share with readers today?
Last fall I promoted two concerts with veteran musicians Jim Kweskin and Geoff Muldaur. The night before their Portland concert we all went out to dinner and just listening to them chat with some other musicians about their days in the Jim Kweskin

Jug Band was amazing. They talked about the time Janis Joplin (Big Brother and the Holding Company) opened for them and the date they played a double bill with The Doors (just as "Light My Fire" topped the charts).   One of the first performers I brought to Oregon and Ashland was Barry McGuire ("Eve of Destruction"). This is a man with so many stories about so many of my musical heroes as I was growing up, that I sometimes found my jaw just dropping. The one thing I can honestly say about all of the performers I've brought to our area is that they've all been fantastic to work with. Everyone, from biggest names to newer, younger performers, was grateful to be making a living doing what they do—sharing their music with people.
Are you looking for any local business partnerships or collaborations?
Definitely! Especially when it comes to co-sponsorships for the festival. Even a small boutique festival like this year's Rootsfest is expensive and it's virtually impossible for one person to fund the whole festival. Besides the obvious costs of the talent, the rental of the venue, sound person and equipment, there's also catering and hotels for the artists, advertising in all its various forms and many other additional costs. It all adds up. So far we've been able to enlist the Neuman Hotel Group, Southern Oregon Media Group, and the LocalsGuide as co-sponsors, but if any other local or regional businesses would like to act as co-sponsors, their name and logo would be prominently featured on my website and on all advertising.

If people would like to see a high level of national musical talent in a festival located in Ashland, they need to help support the performing arts. If this festival is successful and continues to grow, thousands of dollars will come into the community. Sisters, a tiny town of 2000 twenty miles northwest of Bend, has been successful in creating a hugely popular Folk Festival every September, but only because the entire town's business community bought into the idea of the festival. And because of their success, the town of Sisters is thriving. If they can do it why can't Ashland and the Rogue Valley?   I ask the business community of Ashland and Southern Oregon to help me replicate this success.
You've really got your finger on the pulse of the music scene these days. Who is your favorite new artist?
I don't know if it's possible to pick just one favorite new performer. There are so many talented musicians that have entered the genre in the last few years. However, some of my favorites include New Grass singer-songwriter Sarah Jarosz, who is amazing with how she's musically stretching the genre. Two young groups from the Bay Area that I brought to town in February, Steep Ravine and the T Sisters are also creating some excellent music in various instrumental and vocal styles. JD McPherson is bringing back the soulful sounds of traditional R & B and mixing them with early rock n' roll instrumentation. And, if I might push two groups at my festival who I think are pretty amazing: Honey Whiskey Trio won the National A Cappella Sweepstakes in 2013 five months after they got together. I've seen them perform twice up at the Shedd Institute in Eugene and they totally enthralled the audience. And one of my personal favorites, the Dustbowl Revival plays a combination of blues, folk, country, and traditional jazz that always brings down the house.
Ben, what's the all-time best show you ever saw?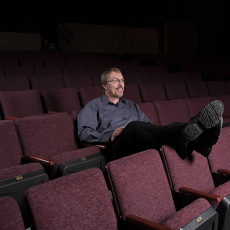 Again having literally seen thousands of concerts over the years, it would be difficult to narrow it to just one performer. But past concerts that still resonate for me are the first time I saw Bette Midler in Berkeley in the early 1970s. I've never seen anyone work harder on stage and bring so much joy to the audience. At the same venue, I saw Bruce Springsteen open up for Blood, Sweat, and Tears. Nobody knew who he was at the time.

He was a last minute replacement for the original opener. Six months later he was on the covers of Newsweek and Time magazines. My all time favorite performer and band are Ray Davies and The Kinks. I've seen them so many times over the years, but I never get tired of hearing their immense catalogue of classic rock songs. Of the more recent performers, I'm a huge fan of native Oregonian Todd Snider. I've seen him many times and I could sit and listen to his storytelling, both the songs and his frequently long and intricate intros, all night long. He's definitely one of a kind. After one concert down in Petaluma, I overheard one audience member say to another that Todd was our Mark Twain. And that makes a lot of sense, both in his satirical humor and his "don't give a damn" attitude.
Tell us about some of the acts you've booked for the Rogue Valley that readers have to look forward to.
I have two more concerts coming up in Ashland before the Festival, both in April. On April 3rd at the Unitarian Church, we're presenting a "Country Cajun Revival!" with country and folk performers Nell Robinson, Jim Nunally and band, and zydeco band Tom Rigney & Flambeau. Both Nell and Tom have PBS specials coming up soon and highlights of Nell's were featured on SOPTV in March. If you like to party with traditional country music and New Orleans zydeco, this one should be a blast.

My last show before the festival features two guitar masters, GRAMMY nominee and Windham Hall superstar, Alex de Grassi will be paired with GRAMMY winning classical guitarist Andrew York. They will be performing at the SOU Music Recital Hall on Saturday April 18th. Both musicians have pushed the envelope in their particular styles of playing. They will be performing both solo and as a duo and you can expect to hear everything from classical music to American folk songs to renditions of songs by the Police. If you like excellent guitar musicianship, this will be an eye opener.
How can readers learn more about The GAIA Project and upcoming shows?
Probably the most efficient way to find out what the GAIA Project is up to is by going to our website: www.gaiaiconcerts.com. You can delve into the specifics of any performer by checking either our Concerts page or the Festival pages.
Learn More:
The GAIA Project
(541) 708-0715