Press Releases
Book Review – The Way of a Seer: Reflections from a Non-Ordinary Life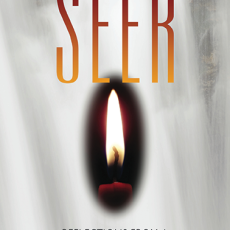 The Way of a Seer: Reflections from a Non-Ordinary Life by Dr. Peter Nelson takes us inside the world of a seer who is also a scientist. He shows us that a seer is someone who straddles two worlds at once: the everyday reality of our physical senses and "non-ordinary" perceptions–the intuitions, messages, and visions that come to us, seemingly out of nowhere but carry insights and truths about the past, present, and future. Dr. Nelson, who began his career in neuroscience, has known the world of non-ordinary reality since he was eight, when the sudden, traumatic death of a family member propelled him into a series of dramatic encounters that set him on a lifelong quest to understand the workings of consciousness.
He started that exploration by studying the brain, but then a sequence of fateful events led him to London and a woman who would teach him another way to explore human awareness—through the mysterious and complex world of the seer.
This book is the story of his adventure-filled journey from scientist to seer, from brain researcher to an expert on human awareness, and to becoming what some have called: "a doctor of the soul."
Filled with stories of extraordinary events and episodes of seeing, and drawing on sources as varied as neurophysiology, Buddhist philosophy, and consciousness studies, it seeks to reveal the role of attention in non-ordinary perception as well as resolve the conflict between science and seeing in ways that do justice to both. Ultimately, Dr. Nelson discovers that it is possible to live simultaneously in two worlds, to be both a scientist and a seer. It is a book well worth reading and will help many to make sense of their own multi-leveled experiences.
What some readers are saying about Dr. Nelson's book:
"You're book was astonishing…At times, your discussion of the nature of our world had me questioning the reality around me."
—Paul Samberg, Tai Chi teacher, USA
"…a landmark piece. It should sit on people's shelves next to William James' Varieties of Religious Experience, and be appreciated as much more than a significant update."
– Prof. Julia Howell, anthropologist studying mystical traditions, University of Western Sydney, Australia
"I think it's an important work. Other seers, including neophytes, will find this an invaluable reference. For the rest of us, it is intriguing in itself but, also, makes some sense of the spontaneous seeings each of us might have one or more times in our lives."
– Dr. Wylene Dunbar, philosopher, lawyer and author, USA
"I have been reading your book. I love it; it gets better the more one reads it. I firstly appreciated the reminder of the awakened perspective free from connection to any spiritual traditional. Secondly, I love the way you have explained the skills—it has reminded me of what I have forgotten…Thanks for writing it, it is an important and rare, if not unique work that will be appreciated by many."
– Malcolm Huxter, clinical psychologist and mindfulness consultant, London, UK
"Dr. Peter Nelson has written a book that is both personal and professional. He gifts both ordinary readers, who are interested in the things that occur for most people occasionally when they experience a glimpse of another realm or reality, and those who are professionally involved in research, teaching or living life from a more conscious perspective. This is writing that provides information, interesting personal experiences, as well as useful knowledge for anyone who wishes to discover how to be more aware and more fully alive."
– Anne Maclean, Gestalt psychotherapist and trainer, New Zealand