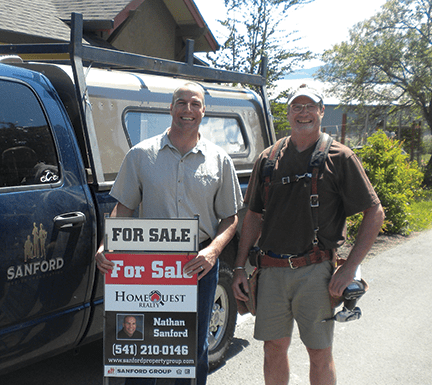 From childhood to parenthood to retirement, your home is a statement not only of personal freedom but also of financial strength. In fact, for many, buying a home will be among the most significant investments you'll make in your lifetime.
At Home Quest Realty, we also love real estate—the land, the homes, and all those involved in the purchase, ownership, and sale of it. Professionally, we are dedicated to discovering and sharing the best real estate wisdom with everyone, because knowing and understanding the numbers that drive real estate will inform your decisions along each step of your home-buying journey.
Of course your real estate market is driven by local factors, and we'll look at those numbers to determine exactly which homes meet your particular wants, needs, and price range.
Mortgage rates have been at an all-time low year after year.  As recovery in the economy gains a stronger and stronger footing, rates won't stay there forever.
Interest rates are the one thing out of the buyer's control. You could choose to have a smaller home in a slightly lesser location if you needed to, right?  You could pay down some debt.  You could work a side job. But you can't change interest rates.
In terms of its effect on your monthly payment, every 1% change in interest rate is equal to a 10% change in home price.
Knowing exactly how much you can comfortably spend on a home is an important first step in the home-buying journey. It ensures you only look at those homes that fit your budget and match your wants and needs. Getting preapproved off the bat saves time, energy, and heartbreak.
When shopping for a mortgage, don't forget the local gal. Since many of these lenders hold on to their loans instead of selling them on the secondary market as mortgage-backed securities, they may offer you more options.
63% of buyers secured their mortgage through a smaller, local lender compared to the 37% who used a bigger, more nationally recognized institution.
Whether you're on the hunt for your first home or are ready to invest in the home of your dreams, the home search process is focused on finding the right home at the right price based on your values, wants, and needs for the short and long term.
1 out of 4 first-time buyers purchased a distressed property due to their low price and "fixer-upper" appeal. The Return on Investment of Repairs and Improvements There's a term for the hard work put into the improvement of your home. Derived from the old adage, "From the sweat of one's brow," sweat equity describes the investment in a home by making repairs to improve the value of the property.