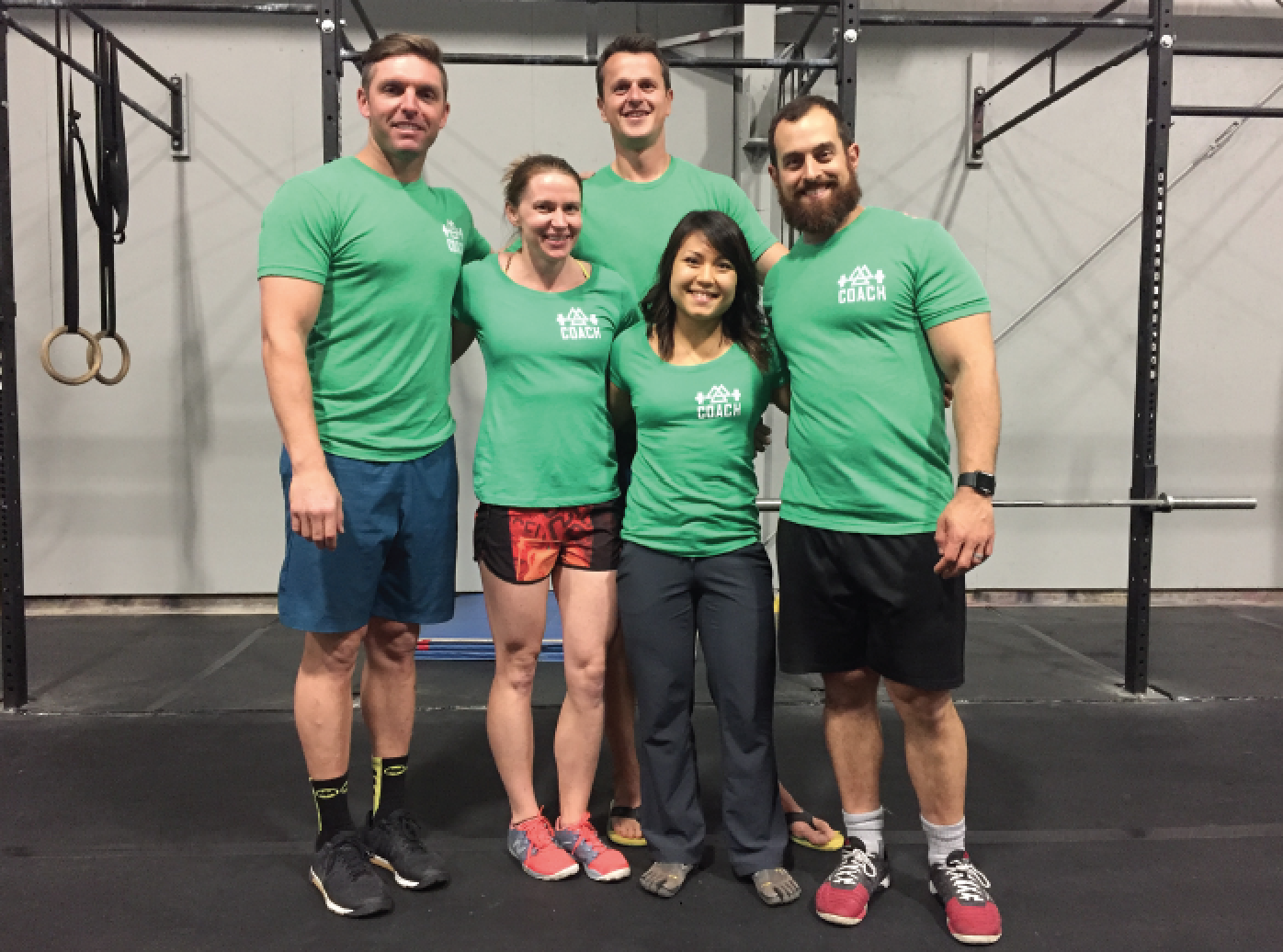 As we enter the New Year at CrossFit Inconceivable, we are expanding our offerings on the journey to health along the path toward fitness. Our physical efforts in the gym play a crucial role in the experience, but are most effective in conjunction with a comprehensive approach to wellness. Led by owner and osteopathic physician, Amelia Bueche, we consider the needs of body, mind and spirit, addressing self, community, stress, sleep, nutrition and more.
Inside the gym, programming includes:
·      Encouraging challenges within the gym, supporting our workouts with positive habit formation and lifestyle change
·      Weekly seminars with local experts, fostering conversation on critical issues of self-care including nutrition, stress-management, sleep needs and relationship development
·      Monthly book-club sessions exploring varied topics of health and fitness, strengthening our awareness and critical thinking
·      Expanded offerings in our newly redesigned back studio, supporting mobility and recovery through a variety of modalities
·      Enhanced training opportunities to meet the varied needs of our community, exploring restorative "pre-hab" sessions, skill development workshops for competitors along with focused programming for strength and endurance athletes
All programs and events are free for members at CrossFit Inconceivable. The seminars are open to the community for suggested donation of $10.
Recognizing the importance of community connection and integration, we will also expand our activities outside the gym, through:
·      Events with Rogue Rowing and Rogue Valley Race Group
·      Community service initiatives, partnering with Recology and other conscious companies
·      Out-of-the-box workouts with The Little Engine That Does
·      Sponsorship of local races and events including The Siskiyou Challenge
·      Development of mentorship programs for local youth and health initiatives through the CrossFit Physicians movement
If you have wondered if CrossFit might be right for you, this is a great time to come in and check us out! With our expert coaches, dedicated athletes, expanded programming, developing space and welcoming community, we will join with you on the path to Inconceivable Wellness, ushering your best self into 2018.
For more information, please visit our website at www.crossfitinconceivable.com