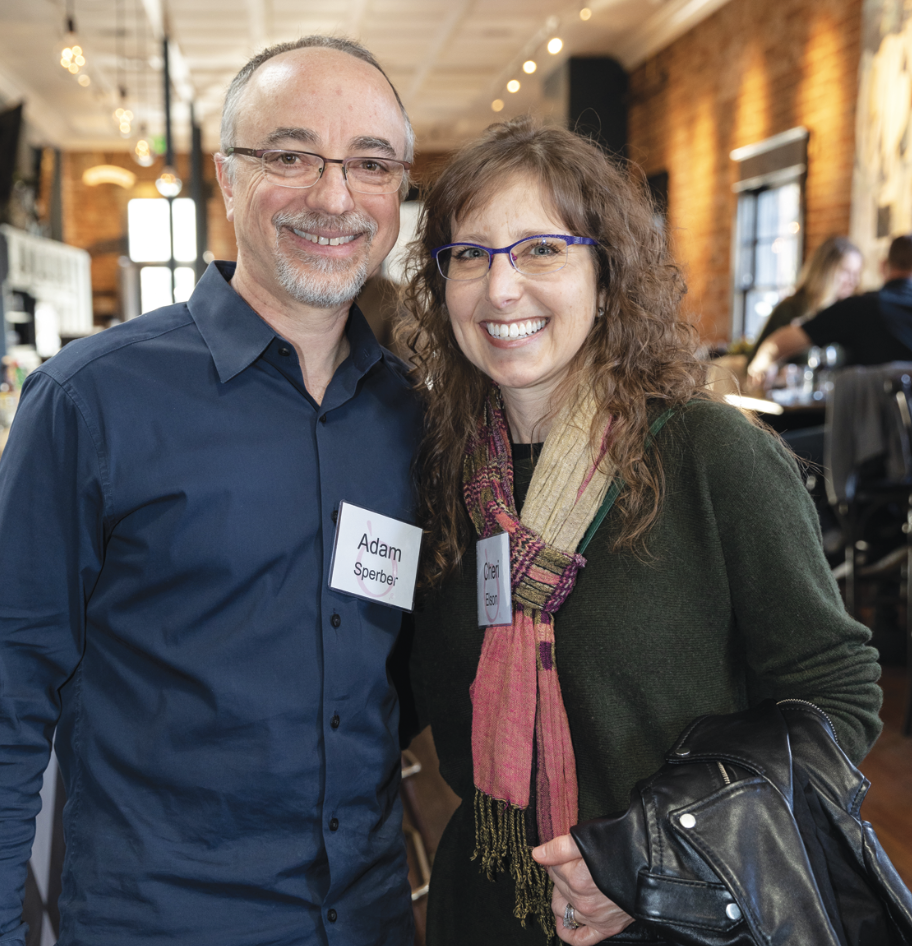 It took Cheri Elson and Adam Sperber one weekend to transition their practice from meeting clients in the office face-to-face to a fully virtual office experience. Equipped with state-of-the-art technology, Cheri and Adam have run a cloud-based and paperless office for years, so making this shift was fairly simple for them. In this time of crisis, they didn't miss a beat opening bright and early Tuesday morning (they are closed on Mondays), fully operational and ready to serve the needs of their clients both far and wide. In my interview today, I catch up with Cheri to discuss her business and preparedness in times of uncertainty.
Cheri, thanks so much for taking the time to speak with me today and congratulations on your rapid business pivot.
Thanks, Shields! It's always great to visit with you!
To begin with, how is your quarantine going?
Like for everyone, there are easier days and there are harder days. I fully support our Governor's handling of the pandemic and think she is making the right decisions, as tough as they may be. Adam and I are fortunate to live minutes from beautiful trails, and we get out as often as we can to enjoy the spring weather and fresh air. We have also become quite creative with our use of technology, having a weekly game night (via video conference) with friends, and catching up with our family each weekend. It's allowed us to remain connected with our loved ones, which in turn, helps stem the feeling of isolation.
Cheri, how are you continuing to serve your clients despite all the challenges everyone is facing?
We really are able to do everything we did before, with the only difference being that I am meeting with my clients via video conference, rather than in person.
Our office has always been paperless and cloud-based, which allows me to work from home in exactly the same manner I would work in the office.
I can look up any client's paperwork, answer emails, draft documents (you get the picture) all as I did before the "Stay Home, Save Lives" executive Order was signed by Governor Brown on March 23rd.
Our phones use a VoIP system, allowing us to manage our calls over an internet connection. This means that with the click of an icon, calls to the office are re-routed to our cell phones and we are able to answer the phone exactly as we would if we were physically at the office. Even if we miss a call, it's no problem: within a few minutes we receive an email with a transcription of the message, as well as an audio file.
It really and truly is "business as usual!"
Cheri, by nature you and your husband Adam are very organized and love planning ahead. Tell us more about this aspect of yourselves and how it relates to your work as an attorney here in Ashland, Oregon.
We are absolutely both organized and detailed-oriented people. I often joke that it is my mission in life to organize the world. I think attention to detail and organization are key skills to being a successful attorney.
When working with clients on their estate plans, I need to be detail-oriented so that I can best help them create a comprehensive plan that truly speaks to their personal needs. My clients are not attorneys and they are often new to the world of estate planning; they are in the "unconscious incompetence" level of knowledge about estate planning and it is my job to ask the questions they wouldn't even know they needed to ask. It is almost a daily occurrence for me to have a client say "wow – I never thought of that and how it affects my plan!" If I am not paying attention to detail, in what they say and what they have written down, I would miss opportunities to help them really personalize their plan. My ability to think and plan ahead comes into play here as well – while estate plans are changeable throughout a person's life, I think it is important to craft a plan that does not result in unnecessary amendments.
So, when someone says they want to leave their estate to their children, I am thinking ahead and ensuring the plan addresses all possible contingencies, including what happens if a child predeceases them. It is certainly a provision we hope we never need to use; however, by having it in place from the inception of the plan, we help ensure that the plan remains true to their desires, even if something horrible occurs. Everyone thinks about these issues differently, so there is no "one size fits all" and it's my job to ask the right questions so that I know what is important to each particular client.
If I am helping someone administer the estate of a decedent, these same skill sets come into play, albeit in a different way. Whether an estate is being administered through the court system (as in a probate), or out of the courts (as in a trust administration), there are timelines and deadlines that must be addressed. My client is typically a close friend or family member of the deceased and so dealing with their personal grief over the death of their loved one, on top of having all sorts of unfamiliar paperwork thrown at them. It is my job to make sure they are still meeting the required deadlines, and I am able to do this easily using my organizational skills. I know what the big picture looks like, what needs to be done, and when, and I help my client work through each step as needed. I liken it to the question "How does one eat an elephant? One bite at a time…" I know what the entire elephant looks like and I will help my client take the right sized bite from the right place at the right time.
Can you give us some specific examples of systems you have put into place?
As I have mentioned a few times already, we are completely paperless and cloud-based, allowing us to work anywhere we have a computer and an internet connection. We have our VoIP phone system so that we can speak with clients just as we would from the office. We also use a client management program that was designed for law firms. This program allows us to connect up our calendars, emails, phone calls, notes, everything to the appropriate client so that we can find anything we need within minutes. It also includes a secure client portal, which we have begun to use much more since moving to video conference meetings. Where a client might have brought us in hard copies of documents for us to scan into our system, they are now easily and securely able to upload them.
When we need to provide our clients with copies of their plans for us to review together, we also use this system quite effectively. It is a very easy system to use and it really is the most secure way to transfer documents back and forth between the office and our clients. All of these systems were in place before Governor Brown's executive order – really the biggest change is the increased use of the client portal.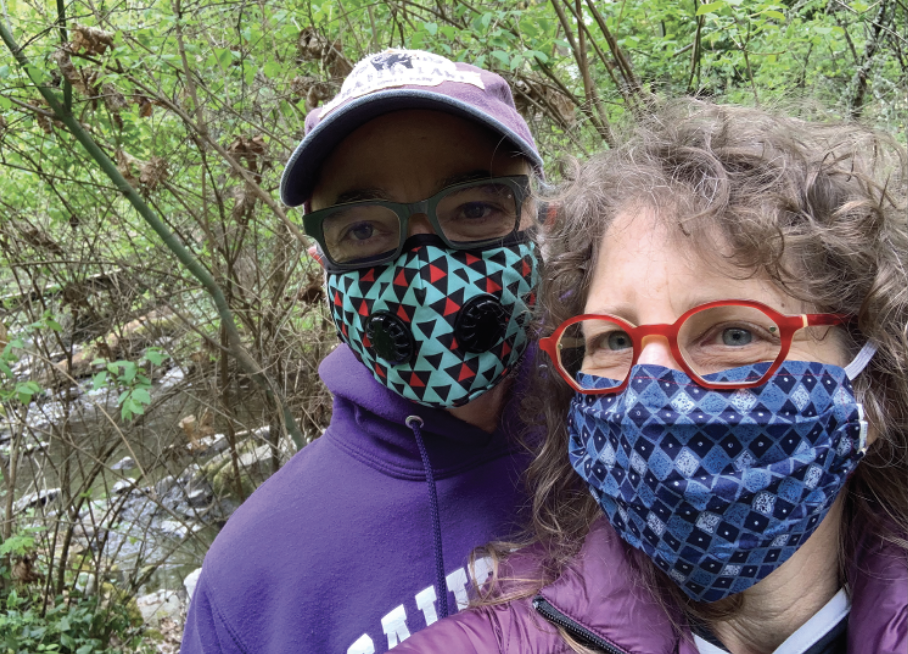 Are most of your customers reacting to the current state of crisis or continuing to come to you for routine and scheduled appointments?
Most of our clients are keeping their scheduled appointments. I am actually really proud of our clients because I know that many of them are not as comfortable with technology as Adam and I are, and they are willing to try these new methods of communicating and sharing documents. Adam and I are both here to help them through any tough spots, and I am delighted to say that the great majority of our clients are successful with the new technology and we are able to move forward with basically no setbacks at all!
Of course, some really do prefer to see us in person, and I do respect that. I will say, however, that it is basically impossible to schedule a meeting right now that we know can be face-to-face. The Governor's order is effective "until further notice" and we really don't know when it will be safe to lift the quarantine, or how it will look. I also believe that the next couple of years will see periods of more and less physical distancing and that new quarantine times will happen quickly. That means that we all need to make peace with the fact that we may not be able to meet in person for a long time and that we need to find a way to move forward using all of the technology available to us.
Tell us about the protocols that you have put in place so that you can remain open right now?
The single biggest change we have instituted is the use of video conferencing. At the moment, we use Zoom, as we have found it the most user-friendly for our clients, and the safest. A lot of people have heard of "Zoombombing" where "undesirables" join a meeting and wreak havoc. This mostly happens from people doing things like publishing a meeting ID with no password on Twitter and is easily prevented by using a meeting password and using the "Waiting Room" feature, both of which we do. There were some other issues with Zoom early on, but all of them were addressed by the company immediately, and we get weekly updates, ensuring that we are using the most recent version of the app and that we are keeping our account secure.
It is also important to remember that I am meeting with one client at a time, making it pretty easy to know if someone is also there who does not belong. As the meeting host, I have complete control over who stays and who goes. We do not share documents through Zoom, using our secure client portal through our client management program instead. We are confident that by taking reasonable precautions, Zoom is safe to use.
One of the only tasks I can not perform via video conference is notarizing. Oregon law is quite clear that the notary must be in the same room as the person whose signature is being notarized – a webcam doesn't satisfy that requirement. This is an issue with all estate planning attorneys since so many of the documents are notarized. The Oregon Laws Commission met last week to discuss whether an executive order from Governor Brown could override that law and, sadly, the consensus was that it could not. That means that until the laws are changed, we are stuck. I have worked with attorneys around the State to address this, resulting in some additional steps during the execution of an estate plan to address our inability to notarize the documents. I would point out, as well, that Oregon law does not require a Trust to be notarized to be valid. The banks often want the notary stamp, and it is a stronger document if notarized; however, it is completely valid and effective with simply the client's signature. This means that we can continue to create Trust-centered plans, even in the absence of a notary. Of course, once it is safe for us to meet in person again, we will meet with our clients to "perfect" the documents with the notary stamp; however, I am confident that if something happened to a client before then, the protocols Adam and I have put in place would ensure that the client's wishes are honored. For any clients who do not want to wait, I can also connect them with a mobile notary who will come to their homes to notarize the documents after our meeting to review them.
With all the changes, what are the positives?
Adam and I are both great fans of technology and we believe that it can be used to make everyone's lives more efficient and convenient. One of the services I offer my clients is an annual review and both the clients and I are finding that this works particularly well via video conference. We are able to see each other and review the estate plan easily, and since these meetings are usually fairly quick, my clients have commented that it is nice not to have to leave their homes for this.
I am also finding that if I need to speak with a client about an issue that is too complicated for an email, the video conference option is much better than a phone call. Humans rely a lot on visual cues when communicating with each other. Phone calls remove any option of using those cues, which is why I think phone calls of any kind are my least favorite way of communicating. With a video conference, we have the advantage of seeing each other and therefore use the visual cues that are so important to us. So, in situations where we really don't need a formal meeting, but where email is just not working, a quick 10-minute video conference seems to be the perfect solution!
The ability to safely and effectively use video conferencing to meet with my clients also means that I am better able to work with clients who are not able to come to the office, either because they are not local or unable to come to the office because of mobility or health issues. It really makes me much more accessible to many more people in an easy and secure manner.
You work very closely with your husband Adam Sperber. What makes you both a great team?
Adam and I are partners in all things and we wouldn't have it any other way! We are both detail-oriented and planners and we both believe strongly in the value of technology. We share the same desire to work hard for our clients and it comes through in how we interact with them. We love that we get to spend our days together and build a business that serves our community. I think our clients like that they know they are always speaking with a business owner, and they seem to get a kick out of seeing us out and about (when that was a "thing" and when it will be again) together enjoying all of the culture and beauty our great town of Ashland has to offer.
What are the most frequently asked questions you are receiving from your clients these days?
I don't think the questions have changed much with COVID-19. Certainly, people want to know how I am able to meet with them, and how the quarantine affects their ability to move forward with their estate plan. As we have discussed, I am able to move forward very easily and fluidly, without really skipping a beat. Some of them express some initial concern about using technology unfamiliar to them, and that is where Adam is able to step in and work with them to set everything up. At that point, the most often repeated comment we get is "wow – that was pretty easy!"
What are the questions your clients need to be asking themselves right now regarding the current crisis?
I will always say that estate planning is important, pandemic or not. Any estate plan is best created during a time of calm, where we can discuss options and come up with the best overall plan. Having said that, times of great change as we are experiencing now, are good times to look at one's plan (or lack thereof) and make sure it is current with both one's desires and the present times. A really big piece of this today is the Advance Directive for Health Care. In a world where hospitals are in lock-down (meaning no visitors allowed), it is more important than ever to make sure one's end-of-life decisions are clearly stated, and an agent to speak for us is clearly named. Oregon's Directive is pretty bare-bones, so I have seven pages of additional instructions I provide my clients, which are designed to go into much more depth than Oregon's form does. I encourage everyone to review their Directive and update it, if necessary. If someone has a POLST, this is also a good time to review it with one's health care professional. I have had more than one client express a desire to change their decisions about resuscitation, given the pandemic and overwhelming of hospitals and their resources.
Can you give us an overview of your services?
My practice focuses on estate planning and estate administration. Estate planning includes revocable living trusts, wills, powers of attorney, and other documents necessary to create a comprehensive plan that addresses what happens if someone becomes unable to manage their own finances or dies. Estate administration includes probate and trust administration. Probate is the court overseen process for administering and distributing a decedent's estate, while trust administration is what happens when there is a trust in place and no court intervention is needed.
I also help clients with guardianships and conservatorships, which are both court-overseen processes for addressing the personal and financial needs of someone who is not able to care for themselves, and who does not have the proper documents in place to address those issues outside of court.
What is your favorite part of the business that you enjoy doing?
I love working with my clients. In order to create a truly comprehensive estate plan, I need a well-rounded understanding of who my client is: not simply their financial situation, but also their family structure and dynamics. This means I have the honor of truly getting to know my clients. And with our annual meetings, I am able to stay in touch with them long after the estate plan is done. This is truly one of my favorite parts of what I do.
Cheri, tell us more about your focus on estate planning and probate law. Can you please explain this to us?
My degree is in Music and I ran a music school for some years after graduating, ultimately determining that this was not what I wanted to do with my life. I was always interested in law, fascinated in great part by an attorney's command of the English language. However, I was not sure if I wanted to practice law, so I earned a paralegal certificate and began working in law firms. In the mid-1990s, I was hired by an estate planning and probate law attorney and within a few short months, I knew this is what I wanted to do. I applied for law school and began on my 30th birthday, walking into that first class knowing this was the area of law I would practice. In 20 years, I have never wavered, always secure in the knowledge that I found the perfect fit for me.
Cheri, last question: what on your bucket list to do once life reaches the new normal?
I don't think we will ever see "normal" quite like we did before COVID-19, and there is a big part of me simply curious to find out what "normal" is. Adam and I love to travel and we certainly hope that is in our future. Otherwise, it's really about getting back to some of the simple pleasures we are unable to fully enjoy right now, like having friends over for dinner and hugging my children and parents.
It was great talking with you. Take good care and we will talk more soon.
Learn More:
Drescher Elson Sperber PC
21 S 2nd Street, Ashland
Info@AshlandOregonLaw.com
www.AshlandOregonLaw.com