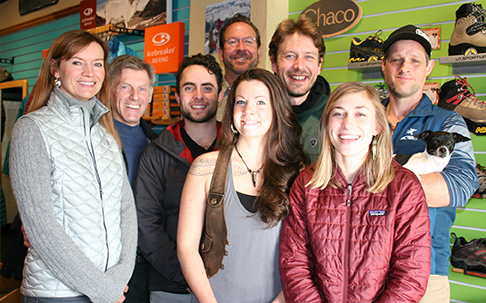 Salmon Walks in the Rogue Valley
Fall is time to welcome the Salmon home! After years of feeding in the ocean, these magnificent fish end their journeys many miles from the Pacific back in their home waters here in Southern Oregon. We are lucky to live in a region where we can see these incredible fish up close.
Join KS Wild and Rogue Riverkeeper for walks along Bear Creek and in the Illinois Valley to see the salmon make their way back to their birthplace. Hikes are short, easy, and accessible. Below are the dates and locations of our walks. For more information about time and location details, please visit www.kswild.org or rogueriverkeeper.org
Bear Creek Salmon Walks
Sunday October 9, 10AM – Lynn Newbry Park, Talent
Saturday, October 15, 10AM – Lynn Newbry Park, Talent
Sunday, October 16, 1PM – Coyote Trails, US Cellular Park, Medford
Tuesday, October 18, 3PM – Bear Creek Park Playground, Medford
Illinois Valley Salmon Walks
Sunday, October 23, 1PM – Illinois River Forks State Park, Cave Junction
Sunday, October 30, 1PM – Illinois River Forks State Park, Cave Junction
Outdoor Sketching and Painting hosted by KS Wild & Local Artist Paula Fong September 22
Enjoy plein air sketching and painting along-side local nature artist Paula Fong at the scenic Grouse Gap meadows at the Mt. Ashland Botanical Area. Beginner and experienced artists alike will benefit from the shared artistic experience, natural history anecdotes and shared instructive guidance. Local artist Deb Vanpoolen and Jeanine Moy of KS Wild will also be present to help provide guidance. Inspiration ? our wild and beautiful Mt. Ashland.
Participants will learn to observe the natural world with an artistic eye and discuss landscape patterns, natural forms, technique, and palette choices. Paula R. Fong specializes in illustrating plants and animals in their natural habitat. Her unique blend of detailed artistry and scientific accuracy has won her praise from both artists and scientists alike, see her work at prfong.com.
Bring your art supplies of choice, appropriate layers and sun protection, and a camping chair (optional).  Sign-up online at www.kswild.org. Details are also available through the Ashland Outdoor Store.
Thursday, September 22, 3:00pm-6:00pm (Carpool leaving from Northwest Nature Shop at 2:30pm). Returning to carpool location before 7:00pm.
This space is proudly donated by The Ashland Outdoor Store to KS Wild. KS Wild, The Klamath-Siskiyou Wildlands Center is an advocate for the forests, wildlife and waters of the Klamath and Rogue River Basins of southwest Oregon and northwest California. They use environmental law, science, collaboration, education and grassroots organizing to defend healthy ecosystems and help build sustainable communities.