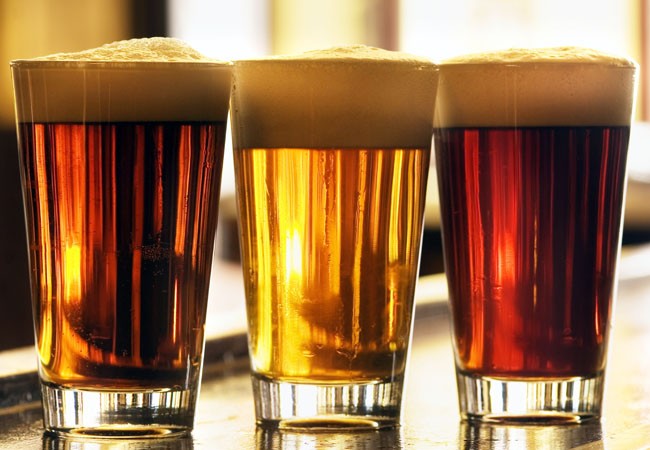 Where to Eat
Craft Beer That Will Make You Really Happy To Live Here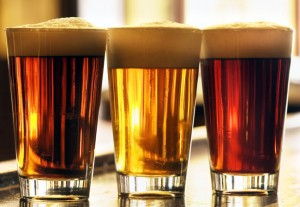 There are a number of reasons I enjoy living here in the Rogue Valley. Initially, having moved here in 2010 to start a business offering rafting trips, it was the rivers, mountains, and outdoor opportunities that made Ashland feel like home. Later, after becoming a part of the community, it was the culture, people, and a network of friends that kept me in love with the area. Recently, however, I've discovered yet another aspect of Southern Oregon that I've added to my list of "why I love this place": local craft beer.
It was a year ago around this time my friend Nick Ellis left his job and started the long process of opening a brewery. The more I learned about the brewing industry from Nick, the more intrigued I became about other breweries in the area. A few months later I began researching the idea of "Brewery Tours" which, at the time, were popular in Bend and involve transporting guests from brewery to brewery, much like you would on a wine tour. When Nick opened Apocalypse Brewing Company in September of 2012, I kicked my research into high gear. "At the very least," I rationalized, "I'll get to taste a bunch of beer."
What I've found in the past months is that the Rogue Valley is home to some of the best craft beer I have ever enjoyed. Aside from the brews, the people behind the products are true characters who make each visit to their brewery a memorable experience. At a Rogue Valley brewery the brewers are often on-site, willing and excited to talk to people about their beer. Many of the breweries are also small businesses, with a product that is made with an artists' touch. Their beers are a true craft and their determination for high quality ales is evident with each taste. As I've gotten to know some of the people involved in the industry, I've also learned that these brewers work hard – really hard – and their work is paying off: Southern Oregon Brewing Company, Apocalypse, Bricktowne, and Walkabout have recently upgraded their brewing systems to increase capacity.
Whether you are a beer connoisseur or an absolute rookie, you will enjoy a visit to one of the Rogue Valley's microbreweries. And just like I discovered, you may have to add it to the list of reasons this area is a good place to call home.
Brewery List:
Apocalypse (Medford)

Caldera (Ashland)

Bricktowne (Medford)

SOBC (Medford)

Standing Stone (Ashland)

Walkabout (Medford)
Coming Soon (will open in the next six months):
Portal (Medford)

Swing Tree (Ashland)
Will Volpert is the owner of Indigo Creek Outfitters – a rafting, tour, and vacation company based out of Ashland, Oregon. His business started offering Medford Brewery Tours in January of 2013. Learn More At 
http://www.IndigoCreekOutfitters.com