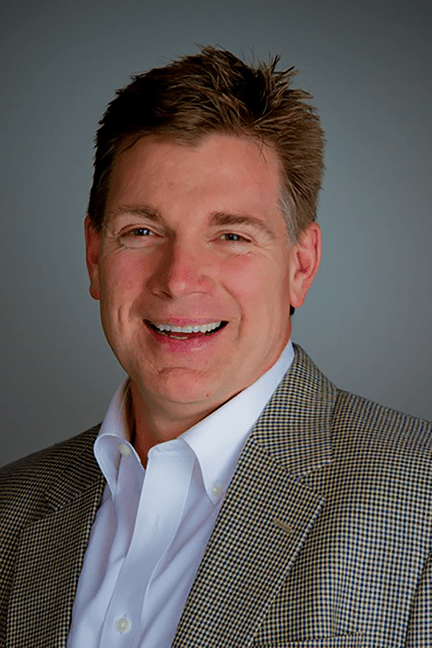 Interviews
Dann Hauser – Camelot Theatre – Where Broadway Meets Talent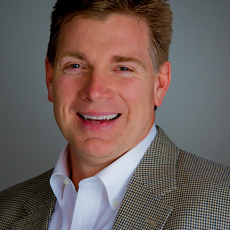 From its humble beginnings as a former feed store, Camelot Theatre opened its 33rd season this year in its 4th year at the fabulous new James Collier Theatre building at the corner of Talent & Main streets in Talent, OR.  This Rogue Valley gem increased capacity by nearly 50% and continues to satisfy the community's love of good musicals and dramatic productions.  With a consistent rotation of actors and technical staff, the Camelot will produce 11 shows (4 Broadway musicals, 3 dramatic plays and 4 original Musical Spotlights) in 2015 and is looking forward to a robust, creative and thriving year of excellent theatre.
That thriving success will be in large part due to the talents of Camelot's newest addition, Executive Director Dann Hauser who recently joined the staff to strengthen the business operations and fundraising for the theatre.  As a former member of the Board of Directors, Dann brings a love of community theatre to the table in addition to decades of experience as a business consultant.  We spoke with Dann recently to learn more about the exiting year ahead for Camelot.
You have an extensive background as a business and marketing consultant Dann.  Have you ever been involved in the theatre yourself?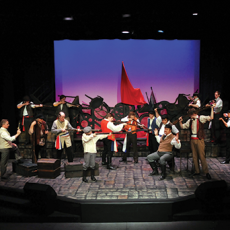 I have more than 28 years experience in business management, marketing and fundraising.  I've received an MBA, a Master's degree in Marketing, a Bachelor's degree in Journalism, and will complete a Fundraising certification (CFRE) this spring.  My background does not include theatre experience per se, however, my role at Camelot is to restructure the business operations, marketing and communications, grant writing and fundraising roles. It's a perfect fit for my skills and I love the energetic and creative environment of the theatre. Camelot is in a very unique position to capitalize on its incredible growth and community support to insure its future remains a shinning spot in the Southern Oregon theatre arts community.
How did the 2014 season shake out?  We heard it was groundbreaking!
Absolutely, we were fortunate to have many sold out performances that led to a 17% attendance growth in 2014, including Les Miserables, The Producers, Driving Miss Daisy and Fiddler on the Roof. We had 26,471 patrons attend – which places Camelot as the second largest live theatre in Northern California and Southern Oregon, behind the Oregon Shakespeare Festival (OSF).  We're very proud of that distinction and grateful for the community's support. Other regional theaters such as the Cabaret in Ashland, the Craterian Theater in Medford, and other smaller venues do excellent productions and together we provide the area with top live theater entertainment.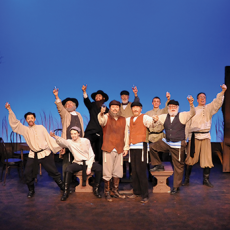 And the last show of the year, Fiddler on the Roof broke some records.  Tell us about that.
Fiddler on the Roof was our 2014 season finale.  It was a smash hit and the best production ever for Camelot.  Over 82% of the 36 shows were Sold Out!  Fiddler was a huge hit on Broadway in the 1970s and 80s and our Artistic Director Livia Genise knew we had the right singers, actors, musicians and venue to pull this masterpiece off. We had an incredible cast led by the musical talents of David King-Gabriel, and like all Camelot musicals, a live orchestra band led by Musical Director Karl Iverson.  Previously, 42nd Street in 2013 was our top show; Fiddler bested that record by 14% in ticket sales and attendance.
Your Spotlight series have been going strong for several years now.  Tell us about this unique concept.
Our Musical Spotlights are unique to Camelot.  We've created over 22 of these shows presenting "a little biography and a lot of music" for musical legends such as Patsy Cline, Tony Bennet, Irving Berlin, Loretta Lynn, Johnny Mercer, Nat King Cole, Etta James, Barbara Streisand, Rosemary Clooney, Linda Ronstadt and many more.  In 2015 we started out the new season with more sold out performances on our Spotlight on Roy Orbison. Camelot researches the lives and music, writes the scripts, and handles all the direction and musical arrangements for these productions.  They've become quite popular with our audiences.  Other shows in 2015 include Spotlights on Sir Elton John, Perry Como, Jerry Vale & Dean Martin, and Carole King.
Camelot Theatre is proud to be the second largest theatre in the Rogue Valley.  How does this success compare to larger theaters such as the Craterian in Medford or the Rogue Theatre in Grants Pass?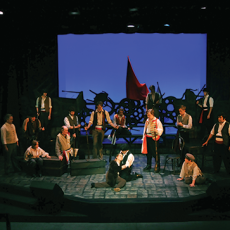 Camelot is the second largest live theatre venue in attendance for our region. We have many theatrical venues in our area that are physically larger than Camelot. OSF has 3 stages with more than two thousand seats, the Craterian more than 750, and the Rogue Theatre in Grants Pass over 500 seats.  When the Holly reopens, it will provide more than 1000 seats as well. The decision was made when Camelot moved from the Feed Store location, not to expand too large.  We can seat 164 patrons in our new state of the art theatre. This allows us to provide a truly intimate theatre experience, incredible lighting and sound reproduction, and it keeps our facility costs manageable. Other theaters cater to more diversity in performances; such as live musical acts, traveling productions, and films – and they do very well in this niche. Camelot focuses on its strength in Broadway Musicals, stage plays, Musical Spotlights and our collaboration with Brava! Opera.
Tell us about your amazing staff.
Camelot is very fortunate to be in an area with so much talent in acting, singing, stage management, sound and lighting expertise, and excellent musicians. Due to the variety and timing of our productions we contract with so many stars and professionals – over 212 last year alone. Our staff is very effective, and very small in comparison to other theaters.  Roy Von Rains, Jr., manages and directs all our production efforts, and Marlena Grey oversees our Box Office and concessions operations.  Of course Camelot would not be the theatre it is today without the leadership and theatre expertise of Livia Genise, our Artistic Director.  She has been a professional actress and member of Actor's Equity Association since 1969, acting on Broadway and throughout the country. She has taught and directed for more than 20 years. We're lucky to have someone of her caliber leading our creative efforts.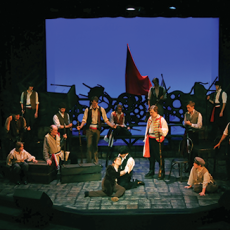 How can local businesses get involved in partnering with Camelot for mutual support?
Theatre cannot live by ticket sales alone. Camelot relies on the support of business and corporations to continue bringing top quality performances to our area and to keep our productions affordable. We have many sponsorship opportunities available that allow the individual, small business and corporations to support the theatre arts at Camelot, in addition they can reach a highly educated, savvy audience that is appreciative of their stewardship and community involvement and supportive of their business. We have sponsorships levels starting from $100 to $25,000. We can create an effective program for just about anyone.  Give me a call at 541.535.5250 for more information.
Camelot is a non-profit theatre company. Tell us about some of the challenges you face in operating a sustainable business.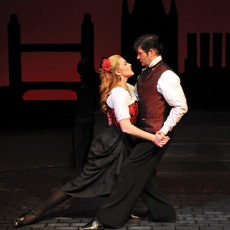 Camelot Theatre is a registered 501(c)(3), tax-exempt organization with the IRS. Contributions and donations to the theater are tax deductible to donors. Many of our patrons take advantage of this for stock transfers, annual and year-end donations and estate planning.

Operating a theatre company, and performing top-notch Broadway shows is very expensive.  Each performance has royalties, production costs and actor salaries, then there are the operating expenses, the $500,000 theatre mortgage and maintenance costs. Our status allows Camelot to apply for grants and other public or private funding available only to registered non-profit organizations. Grants make up about 30% of our income, and ticket sales are another 20%. We also have fundraisers, sponsorship opportunities and rely on donors to cover the additional expenses and support the theatre arts in Southern Oregon.
As a non-profit, I'll bet the Camelot Theatre could use some support.  How can readers get involved in keeping the Camelot Theatre going strong for years to come?
We have many ways to support and become involved in Camelot.  If readers would like to learn more about sponsorships or student conservatory scholarships, season subscriptions, planned giving or even honorary tributes (named bricks and landscape memorials), please give me a call.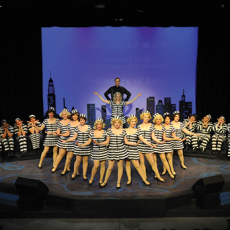 How can readers learn more about getting involved on stage?
Camelot offers student and young adult theatrical training in our Conservatory program.  We have also started an adult program.  Interested actors can contact the theater or check out the website for more information.
What do we have to look forward to this year at the Camelot Theatre?
2015 will be an exciting year at Camelot.  We will be staging our first World Premiere play of A Question of Words this month, in addition to a few favorite classics such as Arsenic & Old Lace and the Manchurian Candidate.  Camelot will also offer 4 Broadway Musicals; Andrew Lloyd Webber's Sunset Boulevard, Jesus Christ Superstar, the Last Five Years and Roger & Hammerstein's Oklahoma, and four new Musical Spotlights will also be staged; Roy Orbison, Sir Elton John, Perry (Como), Jerry (Vale) & Dean (Martin), and Carole King.
Learn More:
Dann Hauser, Executive Director
Camelot Theatre
101 Talent Ave., Talent
541.535.2520
Box Office hours: Noon – 5 daily, and an hour before show time