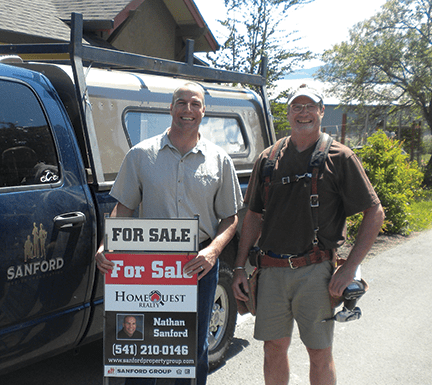 Have you ever sold a car and consulted a website such as Kelley Blue Book to determine its value? The software tracks recent sales of cars of the same make and model and then provides a range of values based on relative condition. This makes it very easy for you to price your car so it sells.
Similarly, I study the real estate market every day and am able to provide you with a range of values for your home that will ensure it sells. This is referred to as the market price, that is, the price the market will bear. To determine the market price, I will study similar homes in the same or close neighborhoods that have sold recently to determine an accurate range. These are referred to as "comps" or comparables, homes that are comparable to yours.
Price Matters
However, do not be fooled by the listing price of other properties currently for sale near yours as this is not an accurate reflection of what buyers are actually agreeing to pay. Heed the advice of your agent when you make the final decision on pricing your home.
When you choose to price your property above market price, there is a strong chance that your house will take longer to sell. In fact, research tells us that for every percentage point above the suggested list price, the house will spend approximately 5 more days on the market. I will have the local market expertise to understand how your market differs from national stats.
Top Pricing Considerations
Price It Right the First Time Approximately 22% of sellers had to reduce their price. Why? Because it wasn't competitive with similar properties for sale.
I will consider the following factors when determining the market price:
Price/Sale of Comparables Updates/Upgrades Price per Square Foot Size of Lot School District
Most reductions were between 2%–5% of the list price.
The typical seller reduced their price within one month of putting it on the market.
However, 25% lowered the price two months or later.
The market determines the price and I will advise you on a suggested listing price point. Avoid the temptation to price it high just to see if you get any takers. On the other hand, be prepared for the possibility of a lower price based on market conditions and shifts. The longer it stays on the market, the more likely the final sales price will be lower. Price it to sell from the start.