The Family Massage Education Center, located at 77 Manzanita St #3 in Ashland, provides affordable access to massage education for parents and individuals looking to create lasting bonds with family, friends and life. In today's interview I speak with the founder JoAnn Lewis about the importance of touch.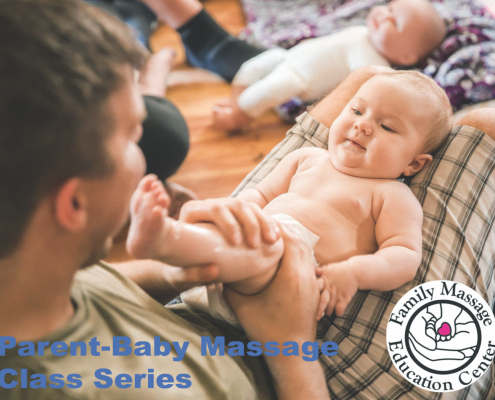 JoAnn, thank you and welcome back to the LocalsGuide. I want to thank you for the important work you are doing with the Family Massage Education Center to enrich our community.
We appreciate your support! At FMEC, learning massage is for everyone!! It is our pleasure to teach "how to give a great massage" in our classes for everyone to learn for their home use with family and friends.
To begin with, will you please give us a proper introduction to your business?
Our mission at Family Massage is to provide education to promote positive communication and care by learning and sharing healthy, nurturing massage for our daily lives.

We are now celebrating our 9th year with easy, fun massage classes for all ages. You can learn in one class or a series for Couples & Singles, Pregnant Partners, Family Night, or Parent-Baby Massage. Many of FMEC's classes have a sliding scale for people with low income; so all people can learn basic massage.

We also have Educator/Instructor trainings for Certified Educator of Infant Massage and Vitaflex Tibetan reflexology. These classes are open to anyone over the age of 18. Our Certified Educator professional specialty classes include these and Pre to Postnatal Massage Certification, Vitaflex 1 & 2, Certified Instructor of Couples Massage and Certified Instructor for Pregnant Couples for medical professionals who would like to teach our classes for the public. All of our classes qualify for Licensed Massage Therapist credit hours for continuing education.

The Family Massage Center also has a free lending library, a reflexology trail to exercise your feet, and you can make an appointment for a massage therapy session with our therapists.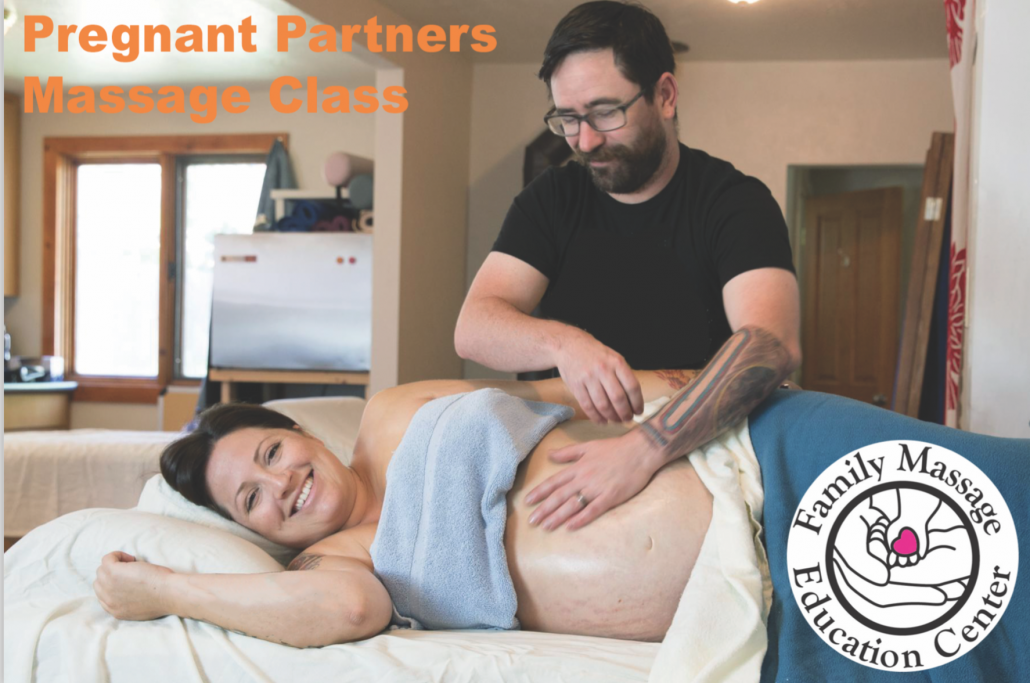 JoAnn, would you please introduce us to yourself and tell us a little bit about your background as a global educator and advocate for touch?
Yes, I have worked as a public school teacher and social worker for many years before becoming a massage therapist. I have been a massage therapist now for 23 years and have given over 15,000 massages. Touch is our first language to learn with respect to each other.

Teaching Infant Massage in 1997 with the USA Chapter of the International Association of Infant Massage was my start in teaching massage to families. I became an International Trainer of Instructors in 2005 and have trained hundreds of Educators to teach parents. I've also taught thousands of parents how to massage their babies for complete development of their brains and bodies and to facilitate bonding with their parent's loving care. It is such a joy to watch families become closely bonded with proper touch and care. It builds good health, happiness, and more socially well-adapted children and adults who respect others.

From teaching these classes I've designed, and now teach, nine other classes of coursework for our public and professional classes, most of which I've been teaching and training to instructors since 2010.
Every time we talk I am reminded of this critical issue. Will you please talk about the social benefit of touch and how touch really represents the first language that we, as a society, share?
When people learn to give a great massage to family and friends, they take control of their health in a way like no other because they have a more complete understanding of how bodies work and what relieves pain and restores health. People tell me all the time they wish they had learned about massage sooner and would have liked to have known better when they needed a massage therapy session, and why.

I hope everyone gets to value learning about true health with the proper touch of massage. I believe we would have less violence and fear of touch. Loving, nurturing touch can do a lot to heal the world.
What happens to us when we are not touched?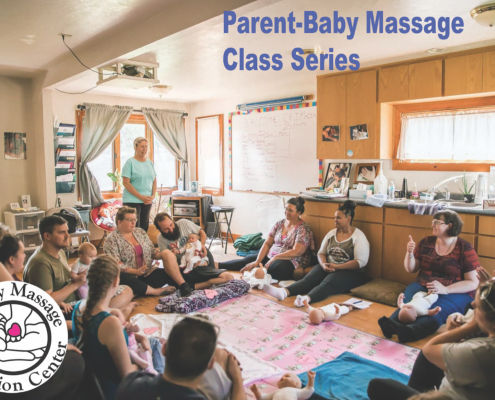 Many diseases and conditions occur from lack of touch, such as depression, loneliness all the way to muscle atrophy from lack of stimulation. Human bodies are dependent on touch for 60% of how we communicate with each other as well as for nearly every little thing we do everyday. It may well be that lack of good nurturing touch, and teaching touch to people, is why there is more fear of touch then knowing how to touch with respect and permission. People then turn to other means of support such as drugs, and acting out in violence, when they really have a need for touch and recognition. WE NEED to teach proper, nurturing ways to touch to eliminate fear, separation, and the eventual violence of lack of good touch and connection to one another.
Can you please tell us about your upcoming class series?
We have six main massage classes for different ages from babies with their parents to Pregnant Partners, to Couples of all adult ages and Families together. Some are series and some are one-time classes so you can choose what suits you at the time. All of our classes repeat each month and the days are on our website at www.FamilyMassageEC.com

One of our most popular classes is "Happy Hands & Feet". Participants can enjoy a lovely foot soak and learn reflexology points on the hands and feet as well as massage for them.

You can register for classes by choosing ahead (class sizes are small) online or by calling the office at (541) 482-3567

The six other professional trainings are also on the website calendar scheduled for the year ahead throughout each season since I also train in other cities and states, mostly Portland and Seattle, and occasionally in other countries.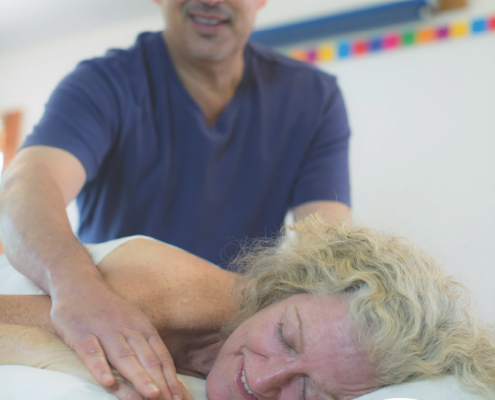 JoAnn, who is your ideal client for coming to work with you at the Family Massage Education Center?
We welcome anyone, everyone and particularly those who take responsibility for their health and healing and are looking to learn and help themselves. Massage helps in every way for circulation, increased range of motion, reduced pain and inflammation plus a long list of other benefits. People in the know can help guide and be guided with better results.
I am curious to hear more about how you have seen your work ripple out into the community and change lives?
Oh my, so many stories of healings and loving connections. My favorite is always the one about our logo from the photo of a family's hands with a little rose quartz heart in the center of the littlest ones hand. Here's the best short part of a long family story.

This family took the infant massage class with each of their last two babies. They are a large combined family. They enjoyed it so much that all the other children learned massage, too. The eldest, who had watched this progression and later took another class with us, decided to go to school to become a massage therapist. The mother invited me to his high school graduation party.

At the end of the evening's lovely celebration, she came to sit beside me and said, "JoAnn, my two youngest are still different than my other children and I don't think it's just because they are the youngest and maybe they got everything! I think it's because of the infant massage at the beginning. They ask permission a lot even to get in bed with us, and none of my kids did that at this age (they were now 4 and 5 years old). They easily adapt to situations, often help out before others and respond quicker to help more than I see my other children did. They are just different kinds of people and yet they are very different personalities, too. It's really remarkable to have watched the way they are growing up to be more responsible kinds of people. And I know my other children are understanding all this too obviously!" We chuckled about her oldest and how she would soon have a Massage Therapist in her family, too!!

I had heard this before from other parents over the years, but not quite this way since there are fewer large families. It has been such a pleasure over the years to watch this beautiful family raise responsible, caring, loving and contributing citizens into our community. It was my honor to help with massage in easing the passing of one of their terminally ill grandparents and feel the trust they had in me.
Asking permission to be touched and granting permission are a huge part of the work you do. Please talk more
about this?
Touch is our first and primary language in all of life. It is our main sense, the first to develop in the womb, and the last to leave us when we die.

The International Association of Infant Massage has teachers in over 70 countries worldwide. We teach the same traditional approach we have seen in many of the countries that have the oldest traditions of infant massage. It is one of the fastest growing non-profit associations in the past 30 years supporting family's knowledge around the world.

The first thing we teach parents in infant massage class is for them to always ask permission before they begin any massage with their baby. We do this so they can watch to decide if baby is willing or to wait for a better time. Babies will start to pick up on the voice inflection of asking permission and respond to their parent's movements with either "yes" or "not now" cues. And the parents learn what their baby's movements are telling them about when, what, and how baby likes massage. Parents tell me all the time how much easier it becomes to understand what their baby wants and needs.

So, I have to ask, is it any different for the rest of us? Don't we all want to be respected enough to be asked permission, to be asked, "What do you need and want, and how can I help you?"
JoAnn, please talk more about your hope for humanity in relationship to the work you are doing.
Ok, so if we ask permission with respect to one another's needs, desires, wants, wouldn't we understand each other better? Would there be any need for bad touch if people understood what good touch is, and how to touch with permission and respect?

Let's teach our children from the beginning that positive, nurturing touch with permission and respect is normal, traditional, and expected of everyone.
Please talk about sexuality in relationship to touch.
Logically, if children grow up knowing how to give and receive nurturing, loving touch with permission and respectful boundaries, then the differences of sexual touch are learned and taught well according to our social and moral standards based always on permission and respect.

In the Couples Massage class we laugh a little about the couples deciding if when they give each other massages at home, if it is the start of more love making or just a good massage. And it's great that they can talk about what they want together and improve their touch communication and language. I have watched relationships grow and bloom with such positivism and love even from one class and almost always from a series of classes. People go home with so much more love in their hearts and hands and new skills to share. And quite often one or another person will come up to me afterwards and quietly thank me for slowing their partner down enough to really listen to them with listening hands, too!! (Little laugh).
What about teenagers? Do they still need touch from their parents?
One of the sweetest transitions in life is the transition into adulthood. Parents with nurturing touch can support that. When a teenager comes to class to learn massage with a parent it is a sign of respect that they are becoming their own person. Communication between teens and parents is so much better when respectful permission is granted to each other to learn together instead of one telling the other what they should or should not do. Instead they find the way to stay connected and understanding of each other through the dance and healthy touch of massage. Most teens if they are in the mood, love a good homework break of a backrub or foot massage and parents, too!! This kind of bonding can then be forever in the life of caring for each other.
JoAnn you are always keeping apprised of important scientific developments relating to touch. 
Yes, as a medical professional, I try to keep up with the scientific research. I find the recent discovery of a new human organ called the interstitium fascinating. New York University pathologist Dr. Neil Theise named it early in 2018 as body wide, fluid-filled layer of shock absorbers, cells that had been overlooked and considered a simple layer of connective tissue. Besides it's ability to cushion the body's organs and protect them from harm, the researchers found evidence that the interstitium provides a highway into the lymphatic system. Understanding this newly discovered organ in human anatomy could allow scientists to develop new tests for diseases.

And for us, as Massage Therapists, this layer of tissue, that is not a skin layer but separate and between skin and muscles and organs, could also explain more about how important touch is and how it's effects could travel so quickly through the body, too! Something I think we have always felt!!

Several newer studies from east coast universities have shown massage to increase baby's IQ, and lower cortisol (stress hormone) in both baby and parents.
 That's amazing… thanks for sharing! JoAnn you have had the opportunity to share your work around the world. What does your teaching schedule look like for 2019?
I will be teaching in Portland at Eastwest College in June and November (eight years now), the Simkin Center at Bastyr University in August, and at colleges near my family in North Carolina and Arkansas for the Certified Educator of Infant Massage training (see www.infantmassageusa.com)

I have taught in Europe, Haiti and Hong Kong. In May I will teach again in Taiwan the Certified Pre to PostNatal Massage.
What have been some of the most positive cultures of touch you have witnessed?
Asian cultures in Hong Kong and Taiwan have a long-standing medical and social tradition of massage for primary healthcare and especially infant massage. I have seen this as well in India and other European and South American cultures. The International Association of Infant Massage, hosts a conference in a different country every year and now because of such growth, it's twice a years. The last two conferences were in France and Spain who have large Chapters of the Infant Massage Association.

I have often had women in my trainings in Seattle who were born and raised in India or Pakistan and came to the USA in their early adulthood. They tell me that they massaged all their children, as it is traditional in those countries. In fact parents would be thought to be very ignorant if they did not massage their babies. When I inquired as to why they would want to take the training, they said because they wanted to be certified to teach so that people here would listen to them.

Traditional medical massage is not alternative, nor complimentary. The family practices of massage that are literally hundreds of years old, that are tried and true for generations, need to be honored and respected for their intrinsic value.
JoAnn thanks for doing your part to make our world a better place.
Thank you for your support, your understanding, and connection.
Are there any last thoughts or comments you would like to share with our readers?
Keep learning! And I especially hope everyone has the chance to learn positive touch and massage with love and respect for others.
Learn More:
Family Massage Education Center
77 Manzanita St  Ashland OR 97520
www.FamilyMassageEC.com
(541) 482-3567