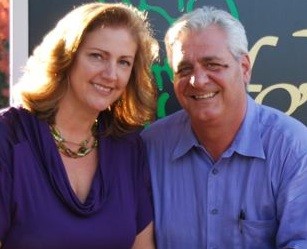 As we approach this holiday season, we wanted to take the time to briefly mention our philosophy on giving back to our community. We are blessed to have a business in one of the most beautiful valleys in the country and one of the most picturesque towns as well.  Almost everyone who has ever visited Ashland has commented on how quaint and beautiful this town is and how warm and inviting the townsfolk are upon being greeted.
As a business, we are approached by many charities to donate some of our products or services to their causes. We feel very strongly about supporting local organizations and as much as possible we will give back to organizations where the dollars and benefits remain as close to the Rogue Valley and Ashland as possible.  This includes local charter schools, community organizations, Chamber programs, and surrounding groups that are trying to get their message out or raise funds to support a cause that will assist others in our very own community.
We believe as a business, what comes around goes around. If we are good to our neighbors, they will be good to us. As we approach the end of the year and head into another holiday season, we hope you will consider a unique gift of window coverings or repair services for your friends and loved ones, but if you're not in the market nor have the budget for window coverings, just make a gift or donation to a local charity that you believe in and think of us when you do. That to us makes our advertising much more circular and sustainable for all of us to share and enjoy.
Happy Holidays and Peace into the New Year,
Christine & Jerry