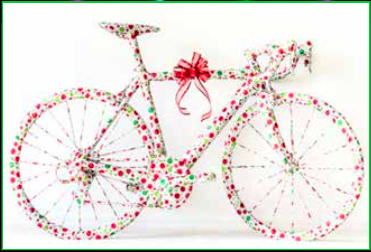 We hope you all just had a wonderful Thanksgiving, filled with friends, family, outdoor adventures, and whatever else makes you grateful for the life you get to live.  Here at AEB we not only spent time with our loved ones, but also with each other, as we started the first phase of our four part renovation here at the shop. It was a beautiful mix of working hard and having fun with people we love, as we feel like we have our own mini bike family here at the shop. Sometimes we squabble, but we're always full of love, laughs, and good times, because we know we can depend on each other, and our bonds go beyond being mere coworkers.
As a new small business owner, getting ready to bring 2021 to a close I'm very thankful for the opportunity I was given amidst such challenging times globally. I'm thankful for this wonderful team and for all their hard work and dedication to the success of the shop.
I'm thankful to our customers and the support I have received since I took over the helm. I've enjoyed getting to know so many new people, their unique stories, and the amazing adventures they have taken and or are planning to take with their bikes. I'm grateful to be a part of a community that believes in making the world more sustainable, as much as we do. 
We want to let everyone know that throughout the month of December our bikes will be on sale as we look to reduce inventory, and get ready for what's new in 2022. If an e-bike happens to be on the wishlist for Christmas or you're thinking about one for next year, this might be the perfect time to stop into the shop, give some a test ride, and capitalize on some great savings.
Also if you're looking to have any work done on your bike, in the next month, we want to give our wonderful customers a heads up so they can plan accordingly. The shop will be down from the 24th of December through the 6th of January. We'll be down for the holidays to allow our hardworking team members to travel out of town to see friends, family and enjoy adventures in nature with loved ones. We'll be taking some extra time down to start phase two of our renovation. We hope you get to enjoy some of the same, and we look forward to working on your bikes before or after the holiday break.
Happy Holidays from Samantha and the rest of the Ashland Electric Bikes Team!