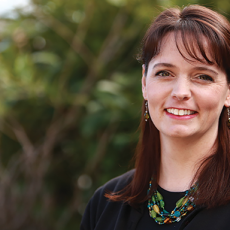 Southern Oregon Sports and Spine, originally Heller Chiropractic, has been treating patients in Ashland for over 30 years.  With Marc Heller and Matt Terreri at the helm, SOSS has helped countless members of our community deal with physical pain in a low-force manner with a focus on strength and prevention.  With the recent addition of Heather Escobar to the chiropractic team, SOSS has been able to reach even more patients and Heather is thrilled to have found a practice that aligns so well with her specific approach to chiropractic care.  Heather's journey to the profession is an interesting one.  In 1997, as a CPA in Boston, she found herself suffering from debilitating lower back pain.  Her doctors recommended surgery and yet gave her very slim odds for total relief of her pain.  This grim reality led her to her first chiropractic appointment and the rest, as they say, is history.  Finding relief and a philosophy for preventative care that made good sense to Heather, she found her true professional passion and abandoned her accounting career for chiropractic school.  With no science background to speak of in her previous education, it was a long road for Heather, but one that brought motivation and a great deal of inspiration.  I spoke with Heather recently about her recent move to Ashland, her busy life with three small children and how lucky she feels to have joined a practice that suits her so well.
Heather, thanks so much for talking with us today.  You and your family have relocated from St. Louis, Missouri.  What brought you to Ashland?
We visited friends in Ashland four years ago and thought the area was beautiful.  I grew up in a military family and have lived in many places across the country, but I fell in love with southern Oregon.  My husband was recruited to work at a software company here in Ashland and we decided to make a major lifestyle change for the benefit of our children.  Three months after my third child was born, we re-located here.
I understand that you had a thriving practice of your own in Missouri.  Was it a difficult decision to leave that practice and move on?
I was blessed with the opportunity to care for many families in my community there and I especially enjoyed working with children.  Although I miss aspects of St. Louis, Ashland has allowed for our family to achieve a better balance in life.  Since moving here, I have enjoyed being at home with my little ones but I found that I missed helping people through Chiropractic.  In 2013, I decided to return to practice part-time and was fortunate to meet Doctors Marc and Matt.
You mentioned that Southern Oregon Sports & Spine is an excellent fit for you.  Tell us more about what why this is true.
Dr. Marc and Dr. Matt and their team are excellent because they offer a holistic, gentle approach to chiropractic care.  Since joining the practice, I have been impressed at how quickly their patients respond to care and are educated on how to continue to improve through strengthening exercises and lifestyle choices.   I am similar enough to them in chiropractic technique to integrate smoothly and yet bring different interests and approaches to the practice.  Since joining SOSS, I have learned a lot from Marc's years of chiropractic expertise and Matt's knowledge of sports chiropractic.  In the past, I have tended to draw patients preferring a gentler touch and the staff at SOSS specializes in low force treatment methods.  Matt and Marc look at the overall patient, which fits in with my desire to focus on wellness and prevention. My presence has allowed for increased options for patient care while at the same time, I am able to grow my own patient base of families and children.
Switching careers from accounting to chiropractic was no easy decision.  Have you found any benefits to having both skill sets at this stage in the game?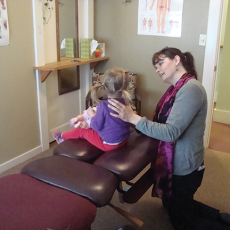 While the two professions are very different, both help with my overall perspective. The business background helped enormously in managing a practice. Already having these skills has allowed me to be able to focus more on my patients and not get lost in the challenges of day to day business operations.
Growing up in a military family, you must have had the opportunity to live lots of places.  Is there anything about Ashland that you find to be particularly special?
I have always been thankful and proud of my family's three generations of military service.  My father was a fighter pilot in the Air Force and we have lived in many different parts of the country and England as well.  Growing up in such a cosmopolitan culture as the military has allowed me to develop an appreciation for seeing what makes each of us unique and yet, at the same time, not so very different.  I am always asked which place I liked living in the best and there never was an easy answer as each place holds a special memory and unique characteristics. Since moving to the lovely mountains of southern Oregon, I frequently find myself in awe of the abundant natural beauty here and this could very well be my favorite place.
Having had a painful experience in your early twenties that was ultimately helped by chiropractic care must have been the perfect way to experience the benefits of this type of treatment. What is it about chiropractic care that addresses pain in a way other practices may not?
Everybody has the innate ability to heal themselves.  Chiropractic care removes interference to this innate functioning of the body, which otherwise may result in pain or dysfunction.   Interference could be an interruption to the body's internal communication network, the nervous system, as well as inhibited or injured connective soft tissue.  Our team at Southern Oregon Sports and Spine focuses on restoring the communication of the body through low-force adjustments, addressing the related soft tissue involvement, and teaching the patient how to take care of their body through exercise, posture and movement.
Who are your typical clients?
While I enjoy working with people of all ages, I especially enjoy working with children.  By ensuring that the body is properly aligned to allow for the optimal expression of health, I have worked with supporting mommies during all stages of pregnancy, their infants and then toddlers as they grow, kids as they enter school and begin playing sports, and older kids who put stress on their bodies through long class hours, heavy books, and more competitive sports.   Pediatric chiropractic care is becoming more popular and research is advancing demonstrating chiropractic's effectiveness for a wide range of disorders, including pain, respiratory and gastrointestinal tract problems, colic, ear infections, enuresis (bed wetting), and hyperactivity, among others.
It must take a special touch to work with young people.  Do you have any special considerations for being successful with children?
I have a post-graduate certification through Logan College of Chiropractic in Pediatric Chiropractic which has given me additional skills with which I can help children feel and play better. Working with kids is both challenging and rewarding.  I must be able to be flexible to their needs and preferences and be quick as they rarely sit still for long.  Adjustments for kids are very subtle; a small touch in the right place can produce big changes and, in my experience, children tend to respond very quickly to care.
My guess is that there are a variety of methods within the field.  How would you describe your practice?
While our office accepts many insurance plans, we also have strived to keep prices affordable for those without insurance.  Practice to me as always felt like a family.  Once someone has been helped to be able to fully participate in their life without pain or other functional issues, it is only natural that they share their experience with their loved ones and a family practice develops.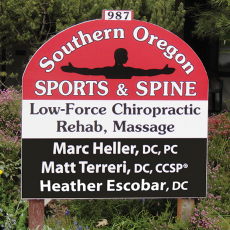 I gather that chiropractic care can be useful preventatively in addition to in response to pain or injury.  What is your recommendation for anyone looking to keep their bodies in tune preventatively?
Especially in these transitional times in the health insurance industry and uncertain coverage, I believe it is more important than ever to take excellent care of ourselves and practice prevention.   Our society is experiencing a shift in the understanding that health comes from the inside-out rather than outside-in.  People are more interested today in optimal health through exercise, good nutrition, life balance, and, I believe, chiropractic care is an important component.
Anything else you'd like our readers to know about your practice?
While I utilize traditional hands-on chiropractic techniques, I also practiced for many years as an Advanced Activator Chiropractor.  An Activator is a hand-held instrument that is used to deliver the correction to a misalignment pattern.  People who are fans of the Activator method sometimes have difficulty locating a doctor and I can help them.
Learn More:
Southern Oregon Sports & Spine
987 Siskiyou Blvd, Ashland
541-482-0625
http://sosas.us/