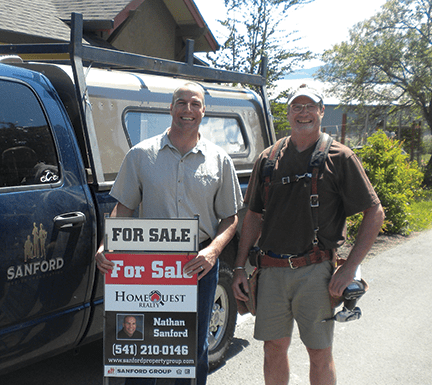 Knowing what a home is worth is a big challenge for both sellers and buyers. How much should you charge? How much should you pay? How do you know?  A Comparative Market Analysis (CMA) can help. It's an evaluation of the listing and sales price, price per square foot, how many bedrooms and baths, size of the property, year built, distressed property or not and condition of similar houses in the same area. A CMA is useful for both those wishing to buy a home, as well as for those looking to sell their current property.
A CMA is based on an agent's knowledge of the area where a home is located. If the agent is experienced and has knowledge of the local market, the CMA should come in very close to the appraised value.
A CMA is different from an appraisal, which is a comprehensive evaluation of a property that's performed by an independent professional appraiser and used to qualify the home for a mortgage. A CMA is used to make an appraisal, but it's only part of the process.
The Purpose of a CMA
While sellers use the CMA information to decide the price range for their home, buyers use CMA information to determine a price that's fair for a property. On the other hand, appraisers use CMA information to decide the market value of a property. This is particularly critical after a price has been agreed on and the buyer is using financing for the purchase. If the appraisal comes in below the agreed upon price either the seller has to come down or the buyer brings in more of their own money.
How a CMA Is Prepared
The information needed to create a CMA is usually obtained from public records in the county where the property is located. The Multiple Listing System (MLS), a computerized listing system where real estate agents list properties for sale and search for required properties for clients, is another source of information for a CMA.
Usually, an agent will use three comparable properties that are located within a mile of the given property to conduct a CMA. It's sometimes recommended to use six comparable properties–three that are currently for sale, three that have sold in the previous three to six months and it is sometimes useful to look at pending properties to gauge how active an area is. Each one is the same type of property, be it a, condominium, single family home or farm/ranch property. If you live in an area where the real estate market is relatively inactive or rural, the agent may have to use similar neighborhoods in your city to develop the analysis.
Call Nate Sanford today and setup a free consultation on your home's value.