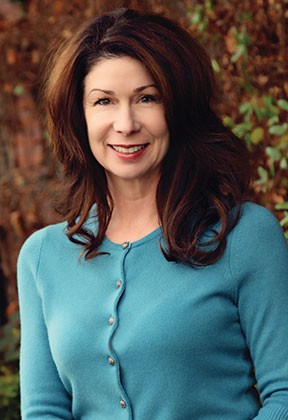 Mortgage lending has a language all its own.  We throw around terms like "pre-approval, pre-qualification, docs, funding, signing and recording" that all have a particular meaning when it comes to residential mortgages.  After 16 years in the industry, it is easy to take these terms for granted, whereas they can leave a borrower's head spinning!  At imortgage, we make every effort to match our language with our borrower's level of understanding, but today my lovely assistant, Rhiannon, told me that she is constantly asked about these terms.
Here is a brief overview of some of the jargon specific to lending:
PRE-QUALIFICATION – A borrower has provided enough verbal information or documentation for the loan officer to calculate income levels, understand credit history and source of down payment funds.  A pre-qualification does not mean that a complete loan application has been completed, credit has been pulled or an automated approval has been obtained.  Because it can be based solely on verbal information, a pre-qualification is often not acceptable to a realtor or to a seller.  It is most often used as a conversation starter with a potential homebuyer.
PRE-APPROVAL – A significant step above pre-qualification, pre-approval means that I have seen acceptable income documentation pulled our own credit report and verified down payment funds.  I have also taken a comprehensive loan application and received approval through an automated system such as Fannie Mae's Desktop Underwriter or Freddie Mac's Loan Prospector.  The strength of this step is determined by the loan officer's ability to analyze information accurately.  If, ultimately, the underwriter receives a loan file that differs from the initial information used for the pre-approval, then that pre-approval was worthless.  The pre-approval is extremely important because it is relied on when a realtor presents an offer and often determines if a seller will accept an offer.
DOCS – We use this one a lot, because when we say docs, all parties know that we have completed the underwriting process, signed off on outstanding conditions of the loan and have ordered the final loan document package that is emailed to the escrow officer.  Docs is a magic term that indicates that the loan process is nearing completion.
SIGNING – Occurs preferably 1-2 days prior to closing.  Signing takes place at the escrow agent's office and it is when you sign the final loan package.  We have sent your lender documents to the escrow officer and she has prepared your settlement statement (a line item accounting of all costs and credits) and provided you with the final dollar amount needed to close your transaction.
RECORDING – This term is used simultaneously with closing.  After signing, the loan package is electronically transmitted back to the imortgage funding department for review.  Part of the review process is balancing the dollar figures with the escrow officer.  Once both parties are in agreement, imortgage wires the proceeds of your loan to the escrow company.  On receipt of lender and borrower funds, the escrow company releases your transaction for recording.  The documents that are of public record are recorded in the county records and at that time the transaction is "closed" and the property is legally yours.
Please contact me with your residential mortgage questions!