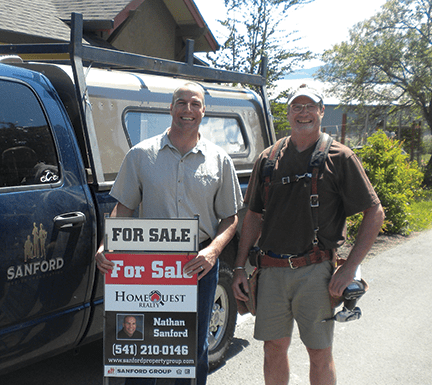 There are many ways to conserve energy this winter and a host of companies that specialize in assisting home owners to save money, increase value and be environmentally responsible.
The City of Ashland is a great place to start, it has a whole department devoted to conservation and it is free for Ashland residents to have an evaluation done on their home or business.  There are real incentives in cash rebates, zero interest loans and tax savings through Oregon's Renewable Energy Program.  These programs are worth considering especially when replacing or upgrading major appliances, heating/cooling components, plumbing fixtures (to reduce water use) and solar harvesting.
There are great companies here in Southern Oregon that can assist in these upgrades. True South Solar can help you harvest either hot water or generate electricity with the sun, Airscape, can assist in cooling your home efficiently with a state of the art attic fan (that are now quieter than ever) and AA Insulation can assure your home stays at the desired temperature for as long as possible.
Another program worth mentioning is Firewise Communities; the City of Ashland has recently completed thinning operations in the water shed to reduce fuels for wild fires.  Firewise is a program that pays you to remove dangerous plant material from around your home. Each residence can receive up to $500 to remove and thin trees and perhaps improve curb appeal at the same time.
As we all become more aware of the savings that can be achieved through innovation in energy conservation, the more we can each do to achieve significant savings and be more environmentally friendly to our precious ecosystem here in Southern Oregon.