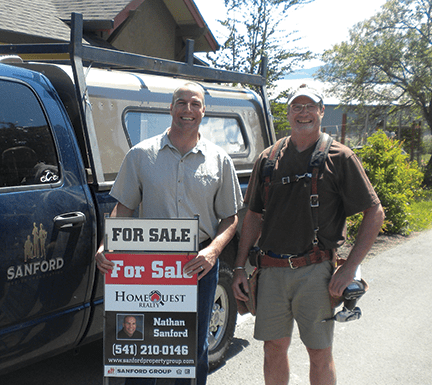 Despite the rapid rise in home prices this last year (16.7% average for all of Jackson County) and the decline in foreclosure activity (-46% from last year) there is still a small but significant inventory of bank owned homes currently on the market and coming soon. These properties often sell below market value and present an investment opportunity to not only gain equity they can also provide passive income as a rental property.
Whether you're looking to purchase your first rental property or you're an experienced investor, a Fannie Mae-owned home can be a good investment opportunity. They have all types of homes available… from those needing light or moderate renovations to fixer-uppers. And they have different ways to purchase… start searching for your next investment today.
Expanded financing opportunities are available for investors who may have existing financed properties to allow mortgages up to a total of 20 financed properties (Fannie Mae–owned properties only; consult your lender for details). The investor may be an LLC or an individual. HomePath Mortgage (HPM) is available on eligible properties noted with a HomePath Mortgage logo on selected properties. Currently, a limited number of lenders offer this expanded financing.  HomePath Renovation Mortgage is also available to individual investors (no LLCs) for up to four total financed properties.
Umpqua Bank in Ashland is one of these lenders. For more information on how you can start investing today contact Tamra Hollingsworth at Umpqua Bank in Ashland 541.441.2769 or umpquabank.com/thollingsworth