Hello Ashland! 
I am Dr. Jason Williams. In the twenty years I have been practicing chiropractic medicine in the Rogue Valley I have seen a lot of changes. Today it seems people are connected 24/7 and they push themselves to the limit. The result of such a fast-paced life can be stress and injury. When you walk through the doors of my clinic, you will find a level of care that in other locations has been lost in the shuffle. My team and I want you to feel welcome and know that your care is of the utmost importance to us. We take the necessary time to examine, diagnose and treat each patient with the highest level of professional expertise as well as with care and compassion. We strive to get you in the door quickly so that you can get relief from discomfort and pain as soon as possible. If you are experiencing chronic pain from a post-operative condition, repetitive-use injury, an accident or a sports injury, we can help you to get well. In addition to our chiropractic care our licensed massage therapists Devon Huttema and Joseph "Bodhi" Budziszewski also offer therapeutic massage and rehabilitative therapies including deep tissue massage and myofascial neuromuscular therapy. Our combined approach is designed for you to get healthy and stay healthy. From our small corner of the Rogue Valley, we want to be your trusted partners health care.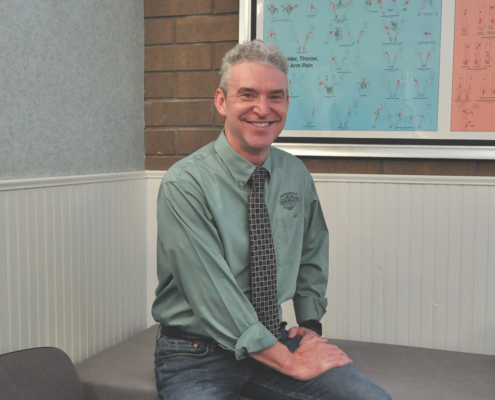 What Our Customers Are Saying About Us:
Friendly and Warm Atmosphere
"Dr. Jason Williams is very caring and makes a person feel comfortable, and Jacque makes you feel at home when you come into the office." Doris A.
"…from the moment I'm greeted by Jacque when I walk into the office, to the time I leave, everyone is warm and friendly." Susie H.
"Jacque and Laura mange the office with efficiency, kindness and the best smiles ever!" Chris F.
"The whole team is genuinely friendly and caring, which makes an enormous difference when you are dealing with pain!" Kelly H.
Personal, Professional, Patient Centered Care
"I have been a patient of Dr. Jason Williams for many years. I have found Jason and the staff at the clinic to be extremely kind, caring and professional." Janet M.
"Their professional, knowledgeable and personal interest in helping me back to good health has vastly improved my quality of life." Chris F.
"These people are truly concerned for my welfare. When I leave, Jacque and I always have a bit of conversation about our kids. I'm truly thank for them. I would fully recommend this chiropractic office." Susie H.
"Dr. Jason Williams is known as "The Miracle Worker" to my family and friends. New to chiropractic care, I first went to Jason for a bout with sciatica. I felt so much better within the first week. He used multiple treatment modalities including heat, ice, massage, ultrasound, and TENS therapy. He educated me on stretches to do and proper body mechanics." Gwyn C.
Flexible Scheduling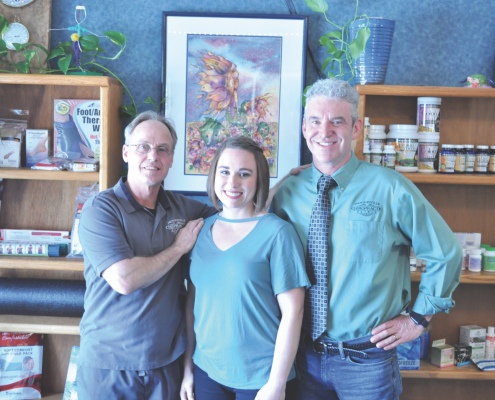 "I have a chronic medical condition that requires me to be seen monthly, but if I have a sudden need to be seen sooner or more often than my regular visit, Jason always finds time to fit me in quickly. With the help of Jason and his team I am able to stay healthy and experience less pain." Janet M. 
Chronic Pain Relief, Fast
"Chronic pain kept me from doing the things I love. Under the care of Dr. Jason Williams and with myofascial elongation massage by Bodhi I am able to do many more of the activities that I enjoy."     Chris F.
"I had begun swimming laps, thereby aggravating a longstanding neck alignment issue. My neck was making all sorts of new sounds and was uncomfortable to move. To my great relief, after just a few appointments with Jason, I was already much improved due to adjustments and helpful at-home care advice." Kelly H.
"The pain was preventing me from sleeping well and carrying out daily activities. His adjustments helped relieve some pain so I could get back to life and work through my depression. He also provides a wealth of knowledge and positivity in his practice that keeps me coming back." Nathan C.
"I have been going to Dr. Jason Williams for over 10 years. When my back and neck get out of alignment, he puts me back together again. He is the only chiropractor I would go to, and I recommend him to my friends and to anyone else who needs a chiropractor. " Doris A.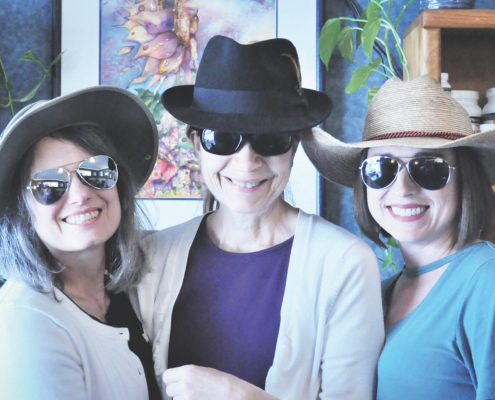 Team Approach to Patient Care
"We both look forward to our monthly chiropractic and massage appointments. Both Jason and Devon know how to get the kinks out; it's well worth the time."  Beverly & Jack H. 
"Years of hoisting my kids on my right hip left me with neck problems ending with a pinched nerve. One session with Devon was all I needed to get relief and get back to my busy schedule." Patty H.
"Devon knows the problems I have but always asks if there are specific areas that need more work that week." Susie H.
"I see Devon Huttema once a month for a therapeutic massage. I can't imagine my life without that appointment. She keeps me going and always has good tips for staying active the rest of the month." Eloise K.D.
"I began regular deep tissue massage appointments with Devon which have been a tremendous help in alleviating my chronic neck, shoulder and back tension." Kelly H.
"Bodhi is the best!" He is very knowledgeable and caring with his patients. He has treated my teenage daughter weekly for almost 2 years. With his help, her flexibility and movement have improved significantly. I never hesitate to recommend Jacksonville Chiropractic Clinic to people looking for the best care in Southern Oregon!" Gwyn C.