A regular contributor and long-term member of LocalsGuide, Lance Cooper is the owner of Direct Physical Therapy in Ashland. Located at the corner of Hersey and Oak streets, Direct Physical Therapy assists clients with all physical therapy needs ranging from postoperative rehabilitation to sports performance. Lance's personal specialty is treating clients using Active Release Techniques®. In today's interview, I catch up with Lance to talk work, life, and personal injury.
Lance, welcome back to the LocalsGuide and congratulations on another great year here in Ashland, Oregon.
Thank you for spending time with me. It has been another successful year for the clinic. I am fortunate to have supportive clients that make my business thrive. I look forward to continued growth and prosperity in 2019.
What are some of your highlights from this past year?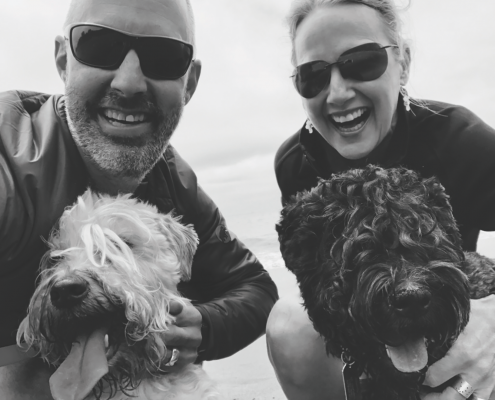 The practice moved to a new location within the same building at the corner of Hersey and Oak streets. The new clinic continues to provide a private setting with excellent views of the Siskiyou mountains, including Mt. Ashland. I am hoping my treatments and the view will help my clients reach their healthy summit in 2019.
Lance, tell us about the personal injury that you experienced this year.
I was training for an ultramarathon trail race and sustained a tear in the plantar fascia of my left foot. Trail running is my favorite activity and a stress reliever, and I was unable to be on the trails for 10 weeks. I had my own challenges in recovery and learned about discipline through consistent work and patience.
What was your experience with the rehabilitation process? Did this have an influence on the care for your clients?
I advise my clients in the rehabilitation process to be patient and consistent with the treatment plan to produce the best results. I was shocked how difficult it was for me to take my own advice! My wife Ann, who is a physical therapist, provided the same one-on-one treatment and encouragement that I deliver to my clients, but I struggled with the process. My own experience reinforced how paramount consistency, encouragement, patience, and motivation are to success.
Lance, please tell us about your own practice and the variety of different patients you serve.
I provide care for all orthopedic conditions and many of my clients have acute and chronic injuries ranging from sprains to arthritis. In addition, I provide post-surgical care along with rehabilitation for clients injured in car or work accidents. I enjoy helping people improve their running mechanics and overcoming injuries, especially after my own running injury.
How can you help runners overcome and prevent injuries?
I take a balanced approach in treating running injuries and improving performance. I conduct a general physical assessment to look at strengths and diagnose clients' weaknesses and deficits. I video record the client running on the treadmill to study and analyze the client's running form. Utilizing the information from the video recording, I design a treatment plan to enhance running form for improved performance and reduce symptoms of pain. All treatment plans are individualized and may include strengthening/flexibility exercises, running specific drills/body mechanic changes, along with the Active Release Techniques® (ART®).
Your practice has become well known and sought after by many runners and athletes for your work with Active Release Techniques® (ART®).  What is ART® and what makes is effective?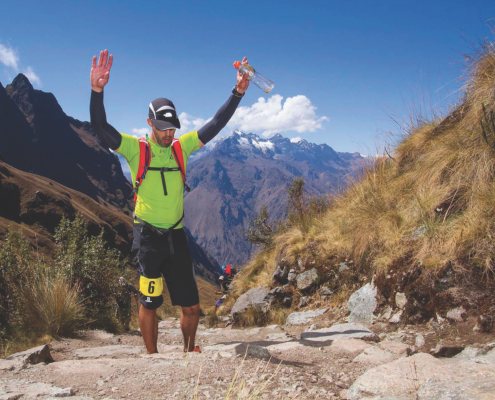 ART® is a soft tissue treatment system designed to restore motion, reduce pain, and improve strength to help people return to participating in their daily activities. During ART®, the clinician applies deep tension at the area of tenderness and the patient actively moves the tissue through the restricted site from a shortened to a lengthened position. This helps to break up the scar tissue and return the affected soft tissues to a healthy state, resulting in improved strength and decreased pain. ART® can relieve these issues quickly and with lasting results. In most instances, people are able to return to performing their activities with minimal or no pain. I am the only Physical Therapist that is ART® full-body certified in the Rogue Valley.

I have been promoting the use of ART® for treatment of soft tissue injuries (i.e. muscles, tendons, ligaments, nerves) since opening in 2012. Many of my clients are unfamiliar with ART®, but after participating in a session come to realize the power and importance of the techniques. I educate them on the process of the treatment protocols used and how soft tissue restrictions/scar tissue can be relieved. ART® can help people recover successfully from traumatic and repetitive soft tissue injuries.
Lance, you are having more clients that are seeking physical therapy because they are apprehensive about surgery. Please talk more about this.
Physical therapy helps with pain relief, strength development and improvement in function, which may correct the problem or delay a surgery.  In many instances, surgery is required to correct the problem, but establishing a rehabilitation program prior to surgery can help clients focus on their goals following surgery. In my experience, clients that are prepared for surgery have a faster recovery.
Word of mouth referral has been huge for you. Please say more about that.
The greatest compliment is to have a client refer a family member or friend for treatment. My goal is to continue reaching future clients through positive outcomes and personal connections.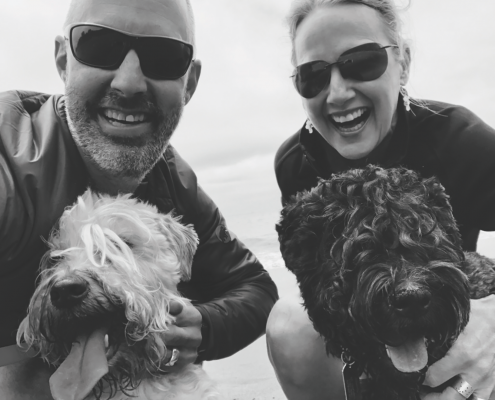 Does one need a referral to receive your services?
In Oregon, clients have direct access to physical therapy without a referral. I am able to evaluate the client, customize a plan of care and provide treatment without a prescription from a physician. However, some insurance companies require a referral prior to starting physical therapy. In the new landscape of rising health care costs, I offer competitive self-pay rates for services. Choosing to come for physical therapy as a self-pay option is the fastest and most flexible way to be seen. Calling Direct Physical Therapy or coming to the clinic is the best way to start the process.
On a personal note, I can imagine that being married to a physical therapist must be interesting for you. Do you and Ann have similar philosophies in your practices?
Ann owns Upper Rogue Physical Therapy in Shady Cove. Her clinic operates exactly like Direct Physical Therapy, providing clients with 60-minute sessions of individualized treatment in a relaxed and welcoming environment. Ann specializes in helping clients recover after total joint replacements, improving balance/gait, as well as treating many other orthopedic ailments. Her client base is mainly older and retired. While we have a different client base, the level of compassion and care between our practices remains the same. I hope to steal her from her practice for a few days a week as the business continues to grow.
You and your wife really enjoy traveling. Did you take any special trips in 2018?
We travelled to Maui in September. This was our first trip to Hawaii and we fell in love with the hang loose lifestyle. We ran through the Haleakala Crater, explored many waterfalls/beaches, and viewed the most amazing sunsets. My favorite part of the trip was learning how to surf, which was calming and exciting at the same time. I am eager to return to the ocean to catch more waves.
Finally, are there any last thoughts or comments you would like to share with our readers?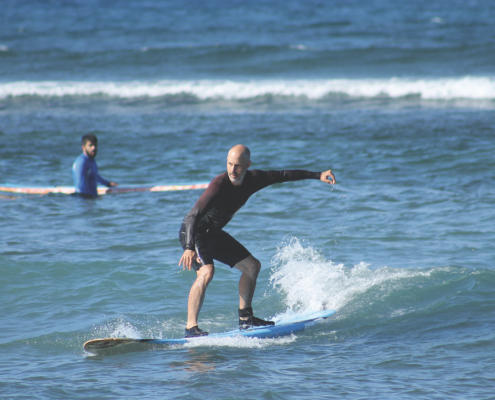 I would like to thank current and former clients for the success of Direct Physical Therapy during the past 7 years. As I look to the future, I would like to help more people in the Ashland community reach their healthy summit.
Learn More:
Direct Physical Therapy, LLP
108 E. Hersey Street, #2B
Ashland, OR  97520
541-482-5525
www.DirectPhysicalTherapy.net