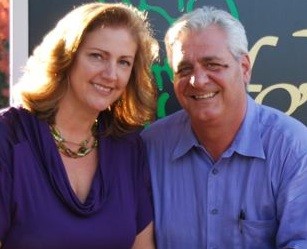 When choosing shades, a large discussion can be around lifting systems. Many times choices are driven by use. For example, you may not want a cordless lifting system if you cannot reach the top of your window. This month, we wanted to talk about your choices in lifting systems to get you familiar with your options.
BASIC STRINGS, are the base model. They provide the lowest cost solution. Strings "grow" or get longer when the blind or shade is pulled up. They tend to get knotted up and by law, they do require cord cleats to meet safety regulations.
CONTINUOUS CORD LOOP, is easy to use. We recommend this system when you have a large heavy shade or blind for ease of lifting, such as a roller shade. Cord loops also help with tall windows or where you cannot access the window due to furniture in front of the window, and allow you to access the lifting system from the sides of the blind or shade.
CORDLESS, what can we say? No unsightly external cords. This system provides the best option for trouble-free use and training to the user or house guests. These maintenance free cordless systems, by design, also help lifting and lowering of large heavy shades and they can stop exactly where you place them. They are the safest lifting system when small children and pets are present.
MORTORIZATION, is hitting the hottest wave of requests lately. Think of reaching for a corded lifting system across a large kitchen sink, a Jacuzzi tub, or a skylight. It may be too far to reach, and so a remote control or wall switch is now available for you to operate your shades or blinds with ease. These systems are very dependable and solve a lot of issues. The cost of motorization will continue to come down in price as we progress through improvements. They also are becoming feature rich, and you can now opt to control your shades with a smart phone, an iPad or other devices via an App. The shades can be programmed to operate by time, temperature, or connection to a burglary or home automation system.
ULTRAGLIDE ™ or SMARTPULL™, a popular alternative whereby the string remains the same length at all times. This lifting system will allow you to drop a shade with the use of gravity with one click and lift the shade with a pumping motion.
We hope this article has helped to take a bit of the mystery out of the many options for lifting systems. As always, if you still have questions, come visit our showroom to see examples of all of the above lifting systems, or call us at Fashions for Windows & Interiors @ 541-482-9620 for an in-home consultation. We enjoy making friends one room at a time!