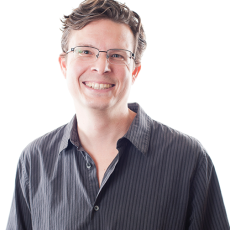 From its humble beginnings as a community newspaper helping readers learn more about Ashland, Oregon to its current manifestation as a Community Powered Media powerhouse, LocalsGuide helps you know the community, while providing a marketing platform for local businesses of all types. Now celebrating its 8th year in business, with products and services available both locally and worldwide, we thought you might be curious to take a peek behind the scenes of LocalsGuide with owner and Founder Shields Bialasik.
Shields, tell us a little bit about what inspired you to first create LocalsGuide?
Honestly… I had spent three years developing an online portal for Ashland and realized that it was not getting the traction that it needed. This was due to the fact that a relatively small amount of locals were actively engaged online.  Social Media was in its infancy and it would be a few more years before that model would become useful to large numbers of people. I quickly realized that if I wanted to reach the people of Ashland I had to get into their hands… and direct mail was the solution.
I never was a fan of media that represents a singular point of view so I decided to create a more community-minded media model. A media model that could offer multiple points of view much like a social network. Thus I went with the motto, "Many hands make light work," and sought out businesses to partner with.
I approached two of my clients, realtor Rhonda Cochran and Dan Marut, DMD of Today's Dentistry. I pitched them my idea… and they were game. I'll never forget what Rhonda said in response to me saying, "You know it might not work," which was, "Well, we will dig out of that hole if that happens." Rhonda was well established as a leading realtor in the Rogue Valley and she took a chance on me by immediately purchasing 4 pages.
I can't tell you what it meant to me as a young entrepreneur, to have a more successful business owner give you their vote of confidence, but the generosity didn't stop there. Over the past eight years we have had a core group of advertisers who have stuck with us all the way.
Specifically I would like to thank DeAnna Sickler, Ashland Parks and Rec, Today's Dentistry, Lithia Artisans Market, Ashland Food Coop and Shop 'N Kart for being in all ninety six issues!
Will you tell us a little bit about the mission statement of the business?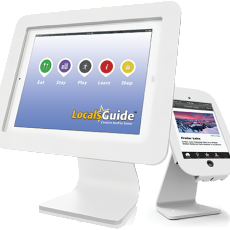 To date I have defined the following three aspects of the LocalsGuide Mission.
The first is To Build Community. This is done by facilitating and growing positive relationships. I've never been interested in focusing on what's wrong with the world. That's too easy… I've always wanted to look deeper… to discover those hidden gems and then to share those with others.   
The second purpose is To Create Prosperity… and for me prosperity is created by not what you can take for your self but you can give to others. The ability for LocalsGuide to create prosperity for all of our advertisers has been key. Local businesses are advertising to gain new customers.  We help them achieve this, while on the inverse our readers learn more about the various businesses within their community. The prosperity that touches one of us can continue to be passed on so that it continues to enrich all. 
Finally is the mission To Support the Highest and Best and this comes from the exercise of training oneself to listen and look for the best qualities within an individual. Each and every interview has become an exercise in looking for this. I want us to pay attention to the best qualities of our community.
Of course the community has flaws and foibles so I'm not saying that you live in denial.  It is useful to maintain an active awareness of negative qualities.  I just don't choose to create a newspaper out of it.
Talk a little bit about the creativity that goes into the creation of LocalsGuide?
One of the greatest delights for me is to watch how the LocalsGuide media model has given a platform to people who might never have had the opportunity to tell their story before.  Suddenly they have a voice. Not only do they engage, many of them surprise and delight us all which I think is part of the magic of LocalsGuide. The butterfly comes out of the cocoon and flies.
I am proud of each and every one of our advertisers who have gone the extra mile to tell their story within LocalsGuide, along with the great care and thought that goes into all of their creation. We truly are a creative force.
Just read one of Allen Drescher's legal columns in which he tells legal stories via the point of view of his cat… or Diarmuid McGuires' thoughtful updates on the Greensprings to Annesseah's inspirational life coaching.  These are a testimony to the quality of people we have in our community.
What's the biggest thing that has changed since you first started the paper?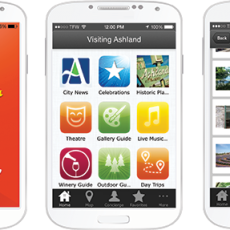 Well, a few things. To begin with I've gotten older.  Having just turned 40 my wife so wisely says that I am now old enough to be taken seriously, but young enough to still be cutting edge. 
This is such an irony to me.  I can't tell you how much time it has taken to build all the relationships that have gone into creating the LocalsGuide paper. 
When I first started my idea was basically the same as it is now, only it's has now had eight years of implementation behind it.
During this time I've developed more edge, become more savvy and really figured out what the advertisers want, while still meeting the needs of the community and creating an interesting monthly read.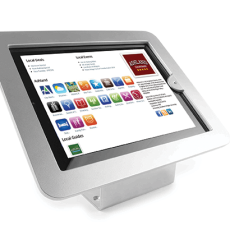 It appears that LocalsGuide members share many of the same values that LocalsGuide represents. Can you say more about this?
Absolutely. Once again I am so proud of the caliber of advertiser that we have attracted to work with us here at LocalsGuide.  Their commitment to excellence and providing great services is second to none. Many of our advertisers are at the top of their game. 
I've heard a long list of excuses from other businesses about why they can't or won't take the time to participate; our advertisers can lead the pack… and participate!
I have a great respect for this effort because I know what it takes to perform at a high level.  You've heard the saying… "If you want something done ask a busy person." This is true and you can only imagine Dr. Ed Warr who at the end of his busy day still sends in his monthly column without fail. I see emails come in at 4 and 5 in the morning!
Everyone is working hard out there and I think the commonality that we probably all share is that we are working for something larger than our own singular benefit. We are working to grow a better community. Then add in the family, churches, clubs and extra curricular activities that we are all involved in and it is truly commendable.
Not only have I come to know many of these amazing people on a personal level many are now great friends. That's my story… but this experience has not been contained to me alone.
We have had a ripple effect that has gone out into our community and these connections have built community between our readers, advertisers and community members. This has been part of the hidden structure which is LocalsGuide.
Where will you take LocalsGuide from here?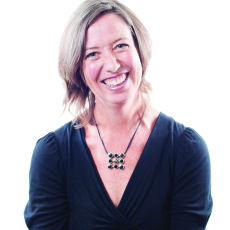 Ashland for me has always been a community model to be shared with other small towns and communities around the world.  Our community offers so many unique facets that once mapped and modeled can be shared. We are now offering franchise opportunities with our newspaper so that other communities or existing media companies can transition over to a more positive, more productive and more profitable model of print.
On the software side of things, we have developed a full array of location-aware mobile apps and guides. These are available for sale via the Internet. We have had clients from Australia to Czechoslovakia and we are just getting started.  Right now we are developing a LocalsGuide App for a large international company in Chattanooga, Tennessee.  They wanted a custom local guide developed for their foreign employees and we are building it!
What are your main goals for the company as it continues to grow?
Right now my main goal for LocalsGuide is to continue to grow our monthly sales both locally and globally. At the same time we will continue to innovate and deploy more positive and profitable models of local media.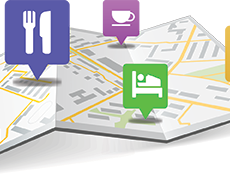 Tell us something about yourself that we may not have known.
My son and I just installed a 355-foot long zip line that cuts across our upper field. I had been looking for a zip line as a surprise for his birthday, but was only finding "Entry Level Kits." We would set this up; he would ride it 2-3 times and then get bored.  I wanted to get him something he could grow with so I did some searching and ended up finding a company online called ZiplineGear.com.
I was on the phone and was about to order when the guy on the phone told me they were located in Grants Pass. "I'm in Ashland," I exclaimed… and the rest was history.  He invited me up for a whole tour of the company. The next day I was in Grants Pass and I walked out with a killer zip line setup that rivals anything you might find in any commercial setting. 
The moral of the story… if you're going to go the distance, make it count!
If you're going to create a publication… make it a great one.
Any last words or comments?
To all of our advertisers, each and every one of you: My sincerest appreciation for your investment and participation in this publication. Without you this would not be possible.
To my fellow citizens, friends and neighbors in Ashland, people I may never see or speak with – Thank you for your time and attention.
I have always sought to bring you something new and interesting about the wonderful community of Ashland.
I hope I have accomplished this for you.
May you continue to be surprised and delighted.
Shields Bialasik
Fall 2014