Interviews
Maria LiPuma – Noble Being – Weight & Body Confidence Coach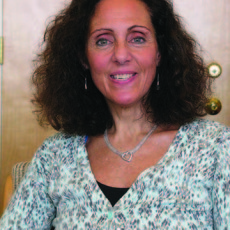 Introducing Maria LiPuma, weight and body confidence coach with a practice here in Ashland focusing on helping women shed false perceptions and develop healthy attitudes towards food, weight, and body image. New to the Rogue Valley, Maria is passionate about her life's work and brings a unique understanding of the pain and struggle that women often face in these areas.
After years of suffering herself from the very issues she now treats, Maria offers an enormous amount of professional experience as well as compassion in helping her clients make significant changes to live healthier, happier lives. We spoke with Maria recently to learn more about her business Noble Being and about the path she is able to offer to those wanting to find another way.
Thanks for talking with us Maria. How did you come to this work?
My personal struggles with weight, food, and body image have informed the work I feel called to do today. I was quite overweight as a child and by 12 years old I had already begun dieting. Various diets allowed me to occasionally lose weight, only to gain it back again, exacerbating the ongoing struggle with myself and my body. In my early 20s I was severely restricting my food intake and was compulsively exercising to maintain my weight; as a result, the alienation from my body and emotions intensified. At some point I realized that this preoccupation was controlling my life, and I wanted a sounder relationship with food and my body. I studied, and learned a lot about myself and was able to develop a healthier attitude towards my weight and my relationship to food and exercise. I began facilitating aftercare groups at an eating disorder treatment center. After having my daughter, Rose, I became an elementary school teacher, to have my work life more aligned with parenting. At the same time I was still interested and motivated to continue to grow my knowledge of holistic health. I began to do yoga and after completing training, I taught yoga primarily to women. I started to coach some of my students who were struggling with their bodies and their relationship to food. Ever looking to hone my skills, I continued to pursue various holistic health modalities. The knowledge and insight that I have gained inform the work I do today.
What kind of education did you pursue in order to help others in this area?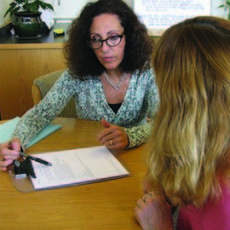 I earned my undergraduate degree with a major in Psychology and went on to get a Master's Degree in Education. In 1991 I completed a training program for alcoholism counseling through South Oaks Institute of Alcoholism and Addictive Behaviors Studies in New York. After that, I became a Food Psychology Coach through a program created by Marc David at the Spencer Institute. My Yoga Teacher training was completed at the Kripalu Center for Professional Training. I then trained and became an advanced PSYCH-K facilitator. Following my interest in energy balancing techniques, I became a certified EFT practitioner through EFT Universe and Matrix Reimprinting practitioner through Karl Dawson's, Matrix Reimprinting Academy. In addition, I have personally traveled an extensive path of healing and have long lived a dedicated spiritual life.
Dieting, health and wellness in general have really become quite a booming industry. What is your experience with this trend?
The diet industry is a multi-million dollar industry in this country. We have an increasing epidemic of overweight adults and children. It is alarming and quite sad. Many people are experiencing much pain around their weight, and are willing to try whatever is promised as the sure way to success, and some people do find the diet that works perfectly for them. However, we need to make a distinction. On the one side is the importance of having knowledge and understanding of how foods affect our health, of being aware of what we are putting into our bodies and what we are feeding our children, and to make choices based on this knowledge. On the other side is the kind-of hype that's created through some of the latest and must-do diets that guarantee to get you the perfect body and happiness in 8 weeks.

We are exposed to so much information, so many facts about food and nutrition, that many people are stressed out and not knowing what to eat. Marc David, founder of the Institute for the Psychology of Eating in Boulder Colorado, says that many Americans suffer from a high "fact" diet. All these facts add to the already stressful lives we live. We know that too much stress has a damaging effect on the body systems and overall health.

'Diet mentality' can add to this confusion and stress. It impedes our ability to tune into ourselves and listen to our own bodies, making choices that align with our individual needs. It can also put us on an on again – off again dieting roller-coaster which often results in the dieter thinking there is something wrong with herself, rather than acknowledging that maybe the diet was not good for her body. I have heard many women share that even though the diet they were following made them feel ill and out of sorts, they continued to push themselves to stay on it. Eventually not being able to sustain the will power it took to stay on the diet, they fall off feeling defeated and hopeless. I support my clients to embrace a pattern of eating that includes high-quality, nutritious foods aligned with their individual needs and fitting into their personal life style. This can be sustained, and fosters long-term and permanent health producing habits.
Your background in addictive behavior has influenced the work that you do. Tell us more about this piece.
We have so much addiction in our society; it is heart-breaking to see human beings suffer so much. Whether it is food, dieting, drugs, alcohol, sex, work, shopping or … addiction, it is usually motivated by the need to tranquilize the anxiety caused by underlying emotions stemming from core issues and beliefs. Even though addiction has many adverse effects on the addict and anyone involved with them, it is a coping mechanism that on some level is helping. This doesn't mean that we should just surrender to the addiction and allow it to take over our life. I think that we have to learn to approach it from a place of compassion and curiosity.

My experience with myself, and working with many other people who have struggled, has led me to believe, that deep inside there is fear and trauma that needs to be addressed and released in order to truly heal. When someone is afraid and has experienced trauma in their life, coming down harder and stronger does not heal the inner wounds that are keeping the addict running for comfort. I am not suggesting that a person who is driven by addictive behavior doesn't need to be accountable for their actions; however, there is a big difference in disciplining with curiosity, love and compassion verses imposing harsh and punitive restrictions. An important aspect of the healing process is encouraging the one who suffers to develop a relationship with a loving, merciful Creator. My business is called Noble Being because my understanding of our true nature and our place in the world has been shaped by the spiritual truth that God (Spirit, All That Is…) has created us as Noble Beings. This belief has been essential to my personal healing journey, and has guided the work that I do to help people experience freedom from addictive behaviors, and live a life filled with joy, peace, and happiness. As we align with our divinity, we are capable of realizing our nobility.
How do you work with your clients?
I provide nutritional guidance and support based on my food psychology coaching knowledge. I coach women to develop a more mindful and holistic approach in regards to food, weight, and body image, and to develop habits that align with self-love and self-respect. I help my clients understand and encourage them to experience, that when we choose nutritious high quality foods, eat to truly nourish our bodies, enjoy movement, experience fulfillment in other areas of our life, the need to fill ourselves with empty calories and low quality foods becomes less tempting. We begin to step into our life with confidence and begin to explore other areas that will bring personal satisfaction. This sounds very simple, but is not always easy for many people who struggle with food and body image.

Therefore, I help my clients to identify and eliminate their limiting beliefs and self-sabotaging behaviors using powerful energy balancing techniques. For example, one common reason why women have difficulty reaching their health and fitness goals, is "secondary gains." These are powerful subconscious beliefs about the possible benefits to keeping weight on, or the drawbacks to losing it. Maybe there is some fear of getting unwanted attention or a belief that if she makes these changes, her family and friends will be jealous or feel threatened in some way. Together, with the use of energy balancing techniques, we discover and shift such beliefs.

I also teach my clients how to use these techniques in their daily life to manage stress, anxiety, and other distressing feelings that often cause women to run to food for comfort. This empowers my clients to make day to day choices that align with their health goals.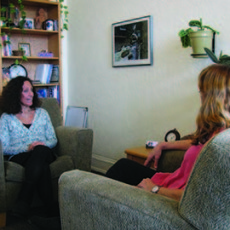 You mentioned that Energy Balancing Techniques are at the center of your work. Can you explain more about these methods?
Emotional Freedom Techniques (EFT), Matrix Reimprinting (MR) and PSYCH-K are energy balancing techniques. Even though I utilize all three of these techniques in my practice, currently the majority of my work has been using EFT and MR. EFT, also known as Tapping, is based on the ancient principles of acupressure. EFT applies gentle tapping on various meridian points on the head and upper body, while focusing thoughts on pain, uncomfortable emotions, memories, cravings or any other problem. Negative emotions are an expression of a disruption of the body's energy flow. Tapping these points releases the blockage or imbalance and allows the energy to flow freely through the body. We are a powerful energy-system with the inherent ability to heal ourselves. EFT aids and facilitates this process of re-balancing and healing thus relieving psychological stress and physical pain. EFT is a powerful, well researched, easy to learn and apply, and effective technique.

Matrix Reimprinting (MR) is a powerful technique that uses EFT in a deeper way, to release traumatic emotions and to discover and shift negative core beliefs associated with such trauma. I experience this tool as incredibly profound and life altering. PSYCH-K stands for Psychological Kinesiology. It is a self-help tool developed by Robert M. Williams that includes a set of principles and processes designed to change subconscious beliefs that limit the expression of a person's full potential. The PSYCH-K process has been shown to help people change the way they feel, behave and interact in life.
It seems that these skills can be easily applied to other areas of our lives. Do you find this to be true?
EFT can be easily applied and works in many areas of life. Even though I specialize in working with women who are struggling with food, weight, and body image I have worked, and still do work, with men who are having difficulties in this area of their lives, as well as working with people who are having challenges in other areas.

Last year I had the opportunity to bring EFT to a charter school in the San Luis Valley of Colorado. I taught these techniques to students and teachers grades K-12 to help them manage stress, discipline, and learning disabilities. I presented my findings and some of the current research at the Association of Experiential Education at Prescott College in Arizona. I find this to be exciting work; these simple techniques can aid and empower students and teachers to overcome difficulties in the classroom and at home. There are now a few progressive schools in the US and the UK that are using EFT. I wish I had this in my formative years, when I was in school! It would have made a huge difference.
Who is your typical client? Can you share some success in your work with us?
When women come to me, it is not uncommon for them to be at the end of their rope. They have tried many different approaches, read countless books on the subject, and usually they have spent quite a bit of money trying to solve their conflicts around weight, food, and body image. When they recount the struggle it often brings them to tears. I get it, I have been there. I know the frustration and the struggle very well. Whether they want to lose weight or not, my clients want to experience peace and wellbeing. The struggle has worn them down. Working together we heal their relationships to their body and to food, as well as other, possibly affected areas of their lives. Excess weight begins to naturally come off, without will power and deprivation. I feel so grateful to be able to offer them a real solution. It is not a quick fix, although often clients do express after their first session with me that they are feeling better, more empowered and hopeful. They leave my office with concrete tools to help them make day to day choices that support their goals.

It is exciting to me when a client, who previously had so much self-loathing, can now authentically tell me she loves herself and is learning how to treat herself with respect. I feel rewarded when my clients have genuinely experienced a shift in how they see themselves and the life they have created thus far, or when a client enjoys movement and exercise that is not motived by fear of gaining weight or the need to punish herself.

A number of my clients expressed how they noticed a big change in their relationship to food around this past holiday season. Previously, the holidays were clouded by so many uncontrollable emotions and stress often leading to binge and emotional eating. When the women I work with share that they had been able to go through the holiday season feeling at peace with food and their bodies, making healthy food choices, and able to truly enjoy the time with family and friends, taking part in the festivities, I know that they are experiencing success.
How can readers learn more about working with you? What's the first step?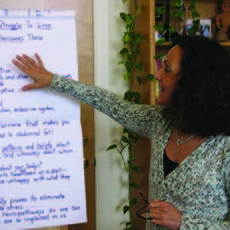 The first step is to call me and make an appointment for a free consultation. When we talk, I get a better idea about your specific needs, the areas in your life that are most troubling you in regards to your health and wellbeing, and what you would like to achieve. You will have the opportunity to meet me and know more about my approach, and how we would personalize it to meet your needs. If it appears that we want to work together, I will recommend the appropriate package of services.

In addition to working one on one I run a 6 week support group for women who are struggling with weight, food, and body image. This is a low cost way to work with me and learn strategies and techniques to support you in making the lifestyle changes necessary to meet your health and wellness goals. The next cycle will begin mid-February. If you are interested in joining this group, I encourage you to contact me as soon as possible; space is limited to 7 women.

My services are available in person, Skype, and telephone. My services include encouragement and support based on my personal and professional experience, to help clients in their quest for physical, emotional and spiritual well-being. I do not dispense medical advice nor recommend the use of any technique as a form of treatment for physical or medical problems to replace the advice or treatment of a physician.
Learn More:
Maria LiPuma
Weight and Body Confidence Coach
Certified EFT & Matrix Reimprinting Practitioner
295 East Main Street #9, Ashland
info@noble-being.com www.noble-being.com
541-201-8787 cell: 516-993-6177