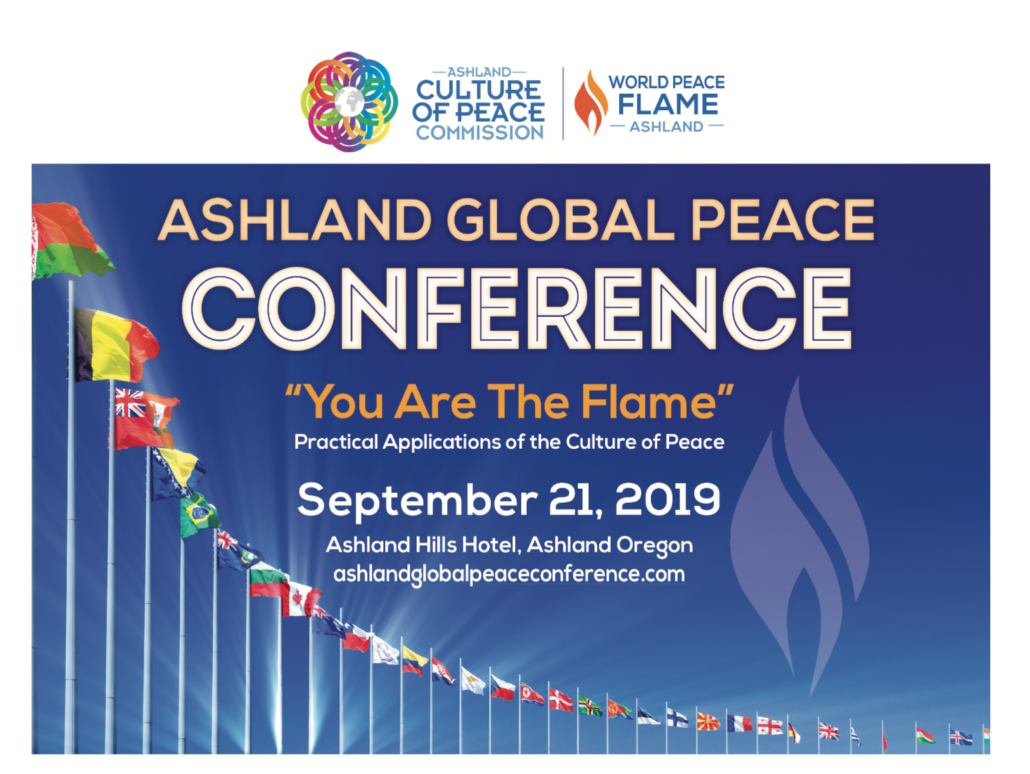 Global Peace Conference
September 21, 2019, 8am to 6pm (lunch included)
Ashland Hills Hotel, Ashland
Practical Applications of the Culture of Peace
Contact: David Wick, 541-552-1061
(Ashland, Oregon) The Ashland Culture of Peace Commission, chosen as a site for this global conference due to its efficacy in founding a community of peace and in bringing the World Peace Flame to Ashland is hosting a Global Peace Conference on September 21, at the Ashland Hills Hotel starting at 8am.
Ambassador Anwarul K. Chowdhury
The former Under-Secretary General of the United Nations and founder of the Global Movement for the Culture of Peace is the featured keynote speaker. The Ambassador suggested Ashland as the best location for this important conference, focusing in on practical applications of the Culture of Peace, most notably among young people who will be participating.
"I was impressed by their work in developing Ashland as a City of Peace," says Chowdhury. "My co-activists at the United Nations who interacted with ACPC leaders have particularly welcomed it."
Other speakers include:
Dr. Saul Arbess, Director of the Canadian Peace Initiative (CPI)
Arbess was the Co-founder and Chairman of the Global Alliance for Ministries and Departments of Peace (2005-2011) representing 55 country representatives with 3 countries and one autonomous region having Ministries of Peace. Working in concert with other countries to form departments of peace in all nations, there are chapters and representatives across Canada.
Throughout the day there will be featured speakers such as Oregon State Senator Jeff Golden, Oregon State Representative Pam Marsh, Mayor John Stromberg and the Chief of Police locally.
For more information regarding the event: www.ashlandglobalpeaceconference.com