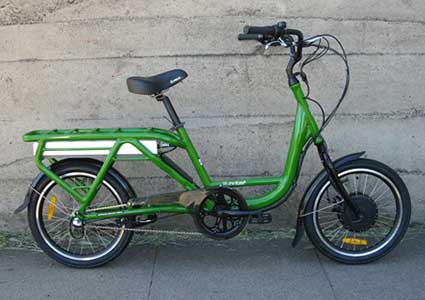 The fall, like the spring here in the Rogue Valley, is often the most idyllic time for people to get hooked on riding. It's not too cold and not too hot for the majority of riders. If you got the e-bike bug from your friends this summer, or by watching your neighbors fly up the hill you live on while you have to get off your bike and walk it, then please stop in to one of your local shops for a test ride.
We can't stress enough that test riding e-bikes is the best way for you to determine which bike is going to be the best for you. Cadence or Torque? Rear Hub vs Mid-drive? Throttle or no throttle? Skinny, wide or fat tires? Are 20" tires a good fit for you? Just how many newton meters of torque do you need? Your local dealer is going to be able to help answer those questions for you. Each dealer will have at least some of these options to test ride. Here at Ashland Electric Bikes, we offer all these options to give our customers the widest range to choose from.
We've seen it too many times. Someone has done all their research online and knows they have found the perfect bike for them. They find out we carry the bike, so they come into our shop to buy it. We make them take it on a test ride before we let them purchase it, only for them to find out that the bike is not what they expected. Sometimes folks buy more expensive bikes, and sometimes they buy cheaper ones than they first intended. We can try to explain to you the differences, but e-bikes are complicated and there is nothing that replaces a test ride to help you understand how the bike is going to perform for you.
Additionally, if you're not planning to do the maintenance work on your bike yourself, then test riding is also a good way to get a feel for the team that will be working on it. Just like many auto shops have specific brands they work on, it's the same with bike shops. E-bike companies have proprietary systems, and you have to be a certified dealer to get parts and access for software updates. So you can't always assume that if you don't like the shop, that you can just take your bike somewhere else to be worked on.
Test riding e-bikes gives you the best chance that you'll love the bike, and that it will bring you years of smiles and riding fun.