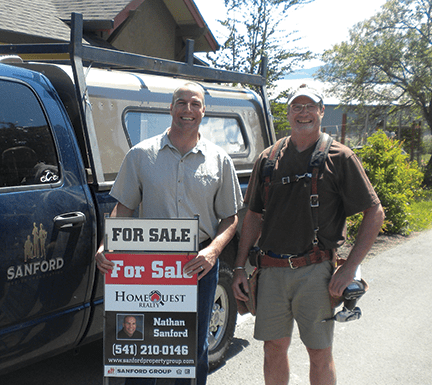 I can represent you along your entire journey and earn my pay when it comes to offers made, options requested, and other sticky negotiation points. My experience and knowledge is critical to not only getting your property sold, but getting it closed!
When your property is in great condition at a great price, you can expect multiple offers.
When there are no offers, and especially if there are no showings, this is a strong indication that your property is priced too high.
Options
Don't be surprised when buyers ask for certain concessions or incentives. Be prepared by knowing the common things buyers ask for in the negotiation process.
Over one-third of buyers ask the seller to reduce the price, and nearly one-third ask for help on closing costs; in fact, when sellers agreed to pay closing costs, more than 75% of sellers pay up to $5,000 in closing costs.
Negotiations
Your ultimate goal is to get your house sold quickly for the most money and least hassle possible, and I will assist you in getting there.
Most agents are negotiating on behalf of their sellers to get slightly less than what the property was listed for 99%.
And 75% of properties are on the market for on average 76 days. However, in a sellers' market, a property may be on the market for only one day!
Again, condition and price will determine how quickly your property sells in any market.
Out the Door!
Congratulations, you've done the right thing! You've hired a professional real estate agent who has helped you price your property, advised you on making it appealing to buyers, navigated the rough waters of several negotiation points, and brought you to this successful close.
It's time to turn over the keys, close that door, and open the next door to your future!
Remember when selling your home be prepared to have somewhere to go.  As stated above homes can have accepted offers in a day and if the buyer is paying with cash, close of escrow can happen in a matter of weeks.
Call me for a consultation in ways of making the transition from your old house to a new one!