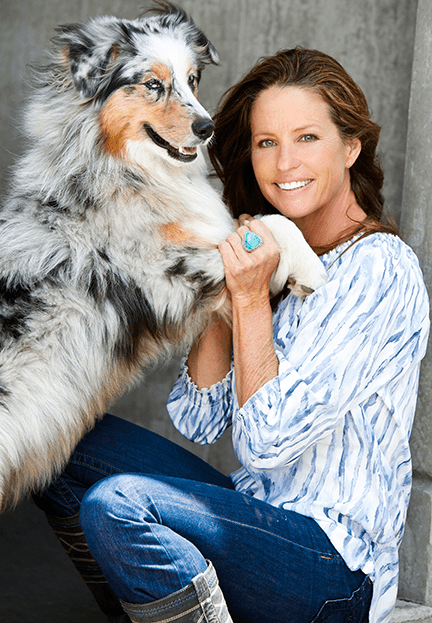 Interviews
Photographer Cynthia Smalley – Revealing the Humanity of Each Moment in Time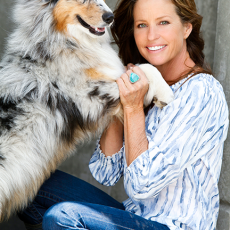 Cynthia Smalley grew up in the light, rather than the shadow, so to speak, of her mother's artistic gifts.  For as long as she can remember, Cynthia's mother, long time Ashland resident, Dorothy Ainsworth, taught Cynthia how to use light, color, and composition in creating art. Cynthia was on the other side of the camera though, until her late 20s, when she realized her true calling was to be a photographer herself.  She started out practicing on her friends and classmates, and the rest is history; her photos speak for themselves.
Featured in 1998 as one of Cosmopolitan Magazine's "Fun and Fearless Females," Cynthia has been traveling the globe as a photographer. After 25 years of a successful career juggling studios in both Los Angeles and San Francisco, shooting everything from headshots to celebrities to weddings, Cynthia is looking to expand her photography business here in the Rogue Valley. She first moved to Southern Oregon in high school, then came back years later to regularly shoot head shots for many of the professional actors at OSF.  We had the opportunity to speak with Cynthia recently about her creative passion for photography and to learn why she never, ever tires of her work.
What kind of photography do you do?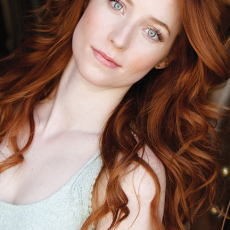 I photograph everything that interests me which is a wide range of subjects: weddings, bar and bat mitzvahs, maternity, families, actors, models, writers, dancers, singers, album covers, bodybuilders, wild mustangs, and even rodeos.  I've photographed weddings for 25 years from coast to coast, in Jamaica; on cruise ships, at wineries and vineyards, on Indian reservations, beach weddings, ranch weddings, Buddhist weddings, and a 2-day Cambodian wedding. I find an individual sparkle in every event, person, place, and moment that is inherently unique.

A wedding client can request engagement photos, rehearsal dinner photos, and the always-exquisite bride-getting-ready shots. Then at the ceremony and reception, I do all the formal shots of the bride and groom and their families, many candids, details of the rings, gown, flowers, cake—all in color—and even journalistic/editorial shots in black and white. Spontaneity is when and where the magic happens!
What do you love about this work?
I love working with people. My job is endlessly new as every individual is unique. I've photographed writers for Simon and Schuster, actors such as Morgan Freeman, and political dignitaries such as Hillary Clinton. It's fun and it's challenging. I foster each client's specialness and it continues to unfold as we work together co-creating photos. In the process, they are free to reveal as many facets of themselves as they feel comfortable with. We look at the images we are creating as we go along and refine the direction so the client has a say in how things look, and they love that. For actors' headshots, seeing the images as we work is an invaluable tool during the process of creating their new marketing material.

I was a model and actress in my younger years in SF & LA and I learned a lot about the business, including what agents and casting directors are looking for. I share that knowledge with my clients to help aspiring models and actors who are trying to break into the business. I'm a professional make-up artist, and I can help style any client for any particular purpose.  I can do several "looks" in each shoot depending on what their agent wants, and I advise my clients in advance to bring the clothes that will satisfy those requirements.
So you must really have a gift in drawing out the best from the people that you photograph.  How do you do this?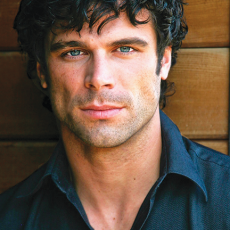 It's kind of an innate quality I've always had. It's probably a combination of empathy, an idealistic visual gift of seeing the beauty and the best in everyone, and I truly love people—and animals! I often encourage people to bring their dog-friends to the shoot. I had one family bring their 5 dogs and their miniature donkey to the family photo shoot. It was wonderful!
Did you realize that this would be such an integral part of the work that you do?
I am sensitive to the feelings of others and seem to be able to bring out the real person in any given shoot. At first they may be hiding, guarded, or nervous, but by the time we're done, we get the shots we were after. It's in the eyes—the windows to the soul. I mostly shoot in natural light; there's a golden quality to natural light you just can't reproduce in any other way. It reflects the inner person, the skin tones, and beautiful hair more realistically than flash (in my opinion). 
Not everyone loves to be photographed.  How do you find that you are able to help people be comfortable?
I like to help people be as authentically themselves as possible in a photo shoot. We've all had a candid shot taken that we were unaware of, and when we see it, say, "Now THAT's a good photo of me!" I help people have that experience and get those results even when they KNOW the camera is on them.

There are families I've been shooting since the children were babies, and many have graduated from high school by now. These kids always knew when they had a shoot with Cynthia there would be a lot of playfulness and freedom. Kids go through stages where they are silly or quiet, or super cool, or have their stuffed animal in every shot. These sessions record who they are in any given time of their lives and the photos are priceless. Kids are curious to see to see their images on my camera as we shoot, and I show them, and it makes the experience even more fun.
You have a very special touch, Cynthia.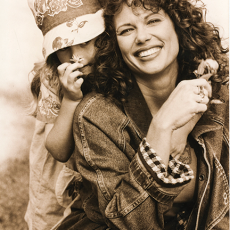 I've found that letting people 'be' instead of insisting on perpetual smiling produces a lovely rendition of who they are on that particular day. Often, quiet, beautiful moments are the ones that speak the loudest—but sometimes having the giggles is the best!

Most of the testimonials I get are from clients saying it was the best shoot they ever had because they felt comfortable and relaxed, and they had fun. Humor is an honest tool to loosen people up, and I can't help but share laugher whenever I can.
Tell us about your journey to this work, Cynthia.
I grew up being photographed a lot by my mom. She was a compulsive documentarian as well as an artist at her work. I would stand where mom thought would be a good picture and she would describe the light with enthusiasm and why it was perfect, and sometimes tell me the aperture setting and shutter speed. This went on during my entire childhood and teen-hood. She is a talented photographer — a seer of light, composition, exposure, and 'the moment'! I didn't know how lucky I was to learn it by osmosis. I instinctively know how to read light and how the quality of that particular light is going to reflect back. I owe it all to her. 
So you never dreamed you would become a professional photographer yourself?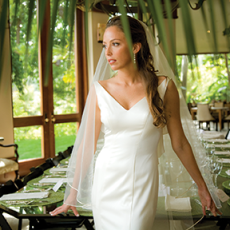 Not really. I was as horse-crazy as a girl could be so I grew up painting and drawing, mostly horses. I could never seem to make them look realistic enough though, until I realized that a camera was the artistic tool for me. I learned that the secret to great shots is all about allowing my subjects the freedom to be who they are. Above all things, I'm a freedom-loving adventurer. When out photographing wild mustangs in the deserts of Utah, Nevada, or Wyoming, I spend days and days following them around, with just a folding chair, a big jug of water, protein bars and my cameras. I become almost a part of the herd, as I'm quiet, patience, calm, and unobtrusive. What they do when they are relaxed and just being themselves is what is ART. 
You really come from a very artistic family!  How much of your artistry was taught and how much developed as a result of your family background?
On mom's side of the family for generations there were talented painters, multi-instrument musicians, and creative writers and singers. My brother, Eric Ainsworth, is a fantastic classical pianist and composer and lives here in Ashland. My grandmother taught us all how to see the beauty and wonder in life, and to savor it. What a gift she was!
You've done gallery shows of your wild horse photography. Tell us more about that passion of yours. Any chance we'll see a show here locally anytime soon?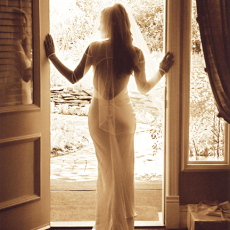 I've had shows featuring my wild Mustang photographs called: "Wind Runners Of The High Plains" in Houston and Los Angeles. I'm hoping to have a local gallery presentation here in Ashland soon. Our American Mustangs and burros are being rounded up and removed from the wild by the BLM. I donate a portion of all my proceeds to organizations who are helping to increase awareness about what is happening to them and how we can keep them wild and free on the public land that was designated for them. Again, I believe freedom is more precious than anything!
What's the best way for readers to see your work and learn more about what you do?
I have 2 websites where people can see the work I do:
www.wildhorsesandwesternart.com
For more information on your photography needs, please feel free to contact me via email or phone.
Learn More:
Cynthia Smalley
cynthiasmalley@hotmail.com
541.556.9070