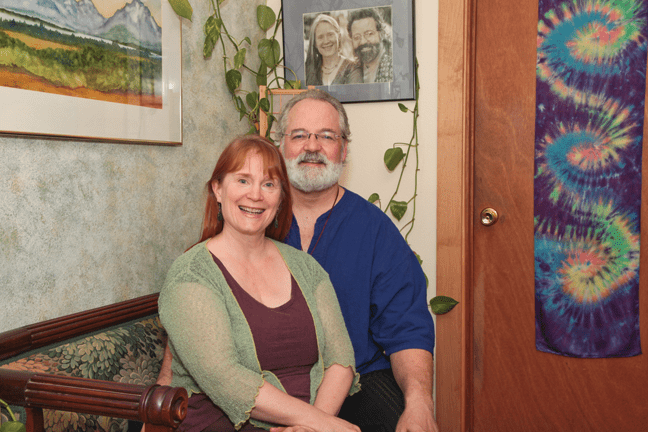 Often when I am asked what I do for a living, and I respond by saying that I am an energy medicine practitioner, I am met with a polite but befuddled smile and something like, "Uh… that's… nice." If I pursue this line of conversation further I find that many people have no idea what subtle energy is, let alone that they themselves are made up of this "energy stuff." Most have heard about meridians, chakras, or the aura, but few people realize that these energy systems are continually affecting their minds, bodies, and emotions, and that they have the ability to engage and balance their own energies for better health and wellbeing. One of the most thrilling aspects of Eden Energy Medicine (the approach and methods of author and teacher Donna Eden) is how empowering it is in its simplicity and accessibility. Seeing a practitioner to balance your energies is great, but with the understanding of what energy is — and what you can do to support yours in doing its job most efficiently — you can manage your energies throughout the day for more focus, calm, renewal, joy, immunity, and responsiveness (rather than reactiveness).
Here are some principles of energy medicine:
• ENERGY WANTS TO MOVE (stagnant energy = pain, fatigue, and illness).
• ENERGY NEEDS SPACE TO MOVE (can you imagine what your energy would feel like if you were stuck in a 4 x 6 box for months on end?)
• ENERGY WANTS TO MOVE IN SPECIFIC PATTERNS (for instance, along pathways like the meridians, or in spirals like the chakras).
• ENERGY WANTS TO CROSS IN SMALL AND LARGE FIGURE-EIGHTS (especially over the midline of the body).
• ALL ENERGIES WANT TO INTERCONNECT IN THE BODY (we are one whole piece, not a bunch of separate parts).
• ENERGY IS AFFECTED BY PEOPLE, TOXINS, AND EVENTS IN THE ENVIRONMENT (ever get exhausted by visiting Costco, or working with a crabby office mate?).
• ENERGIES ADAPT TO CIRCUMSTANCES USING CONSISTENT PRIORITIES, EVEN AT THE EXPENSE OF OTHER ENERGIES (e.g. the fight, flight, or freeze response).
• THE HEALTH OF THE BODY REFLECTS THE HEALTH OF ITS ENERGIES (you can't be healthy and glowing if your energy is crap).
• ENERGY CAN FORM HABITS THAT MAY NOT CHANGE EVEN WHEN THE NEED FOR THE HABIT DISAPPEARS (what was necessary for coping with a stressor in the past may no longer be helpful in the present).
• ENERGIES CAN BE RE-PATTERNED…AND THIS IS ENERGY MEDICINE!
If you'd like to learn how you can become more proactive with your subtle energies, start by reading Energy Medicine by Donna Eden and David Feinstein, have a session with a Certified Eden Energy Medicine Practitioner (there are several in the Rogue Valley), or take a local energy medicine class like Eden Energy Medicine 101 & 102 (coming up in August). You can also visit my website www.EnergyMedicineNow.com for more information and videos of simple techniques to get started today.