Interviews
Pure Natural Skin with Katie Hartman, Licensed Esthetician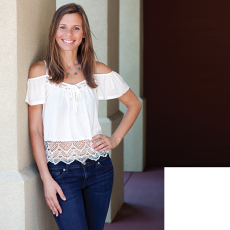 Looking for healthy, glowing skin that puts your best face forward?  Katie Hartman is a licensed esthetician here in Ashland who can truly help you look and feel your best. As a nutritionist and massage therapist for ten years, Katie learned the importance of relaxation and helped her clients see the importance of taking care of their skin in seeking overall health and wellness.
While following her desire to learn more about the health of the skin and completing her licensure, Katie developed a special ability to make her clients feel comfortable, at ease, and relaxed while under her care. She loves what she does and is passionate about health. Working with Katie helps bring more vitality to the skin while encouraging long-term health and wellness.  We spoke with Katie recently to learn more about her unique natural product line and long list of services.
Thanks so much for talking with us Katie.  What services to you offer clients?
It is a pleasure to speak with you today and I appreciate the opportunity to share my work and passion with the Ashland community.  I am a Licensed Massage Therapist and Licensed Esthetician with a background in Nutrition, Yoga and Herbs.  I offer an array of organic facials, organic microdermabrasion, microcurrent facial stimulation, LED light therapy, waxing, tinting, and massage therapy.  I proudly use natural, organic and raw skin care products with all of my services.  These products are excitingly effective for skin care and contain bio-identical minerals, botanicals, and nutrients which my clients thoroughly enjoy.  I utilize my expertise as an Esthetician to assess the nuances of each client's unique skin type and personalize each treatment and every product to work synergistically with each other.   Currently the majority of my clients are raving about my unique offering of Organic Microdermabrasion. 
What makes your Organic Microdermabrasion unique?  Can you explain what this procedure is and the issues it addresses?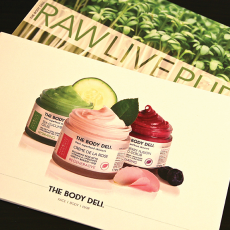 Organic Microdermabrasion is the use of fine organic grains to gently abrade the skin's surface. This abrasion is done in a controlled way so that it is safe while stimulating cell turnover and collagen formation.  This leaves the skin instantly revitalized; appearing firmer, tighter, and brighter as pigmentation, age spots and fine lines are reduced.  My clients consistently remark about the results of their skin- visibly softer, smoother and younger-looking, even after one treatment.
Traditional microdermabrasion uses aluminum crystals, which has raised concerns in recent years as studies indicate its link to compromising health conditions.  Many skin care experts have switched to a Diamond Wand method, but clients missed the intense feeling provided by crystals.  The solution is organic grain microdermabrasion, made from pure organic walnut shells which give the skin the same therapeutic consistency as the crystals.
The organic grains give the same deep down clean feel as aluminum, without artificial ingredients, harsh salts, or chemicals, making it suitable for sensitive skinned clients.  The by-product is environmentally friendly and biodegradable, so there are no concerns about pollution in our precious waterways upon disposal.
I am one of the few Estheticians in this area that offer Organic Microdermabrasion.  I just performed an Organic Microdermabrasion this morning.  My client remarked as she was leaving how fresh feeling the glow of her skin was!  I consistently see positive results in my clients from this remarkable treatment.
What are the most common reasons clients come to see you?
My clients come to see me for a variety of reasons and skin care needs.  I apply my holistic approach to everything from extractions, sun damage, excess dryness, fine lines and anything that may affect the wellness of skin and complexion.  I consistently have success with providing my clients a spa like experience complete with relaxing effects and rejuvenated skin.  I appreciate the engaging nature of my work and my ability to approach each client's unique needs with a clinical mindset while providing the atmosphere to relax and be pampered.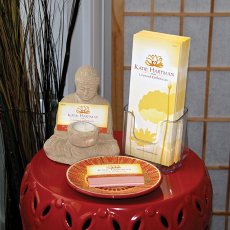 Katie you see excellent skin care as an important part of overall health.  Tell us more about this concept.
I feel our skin is capable of reflecting the health, harmony and happiness that is within.  When I am working with my client's skin, I believe I am affecting the person on many levels. The skin is the largest organ in the body.  I feel it is essential to nourish and care for this organ so that it is clear, radiant, and balanced.
Talk to us about some of the products that you use.
It is important to me that I offer my clients highly effective, naturally safe, extremely pure and clinically proven products with all of my services.  I am so blessed to have found The Body Deli based out of Palm Springs, CA, which exceeded my standards and live up to my clients expectations.  We live in a community where we pride ourselves on clean eating.  I view the Body Deli Products as the clean foods we use to care for our skin.  I am proud to be the only distributor of Body Deli products in Oregon and for the peace of mind that my products are free of any Nano particles, which are highly susceptible to absorption into the blood stream due to this technology and may disrupt cellular processes in the body.  The Body Deli preparations are clinically prepared and formulated from organic sources and minimally processed in their raw state.  This yields superior products whose nutrients are actively available and bio-identically resemble our skin's biochemistry.
What are your clients saying about your work?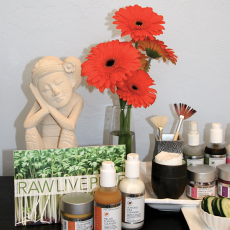 I will happily allow my clients' experience speak for me here:
"I never experienced a facial like I have with Katie.  I am so relaxed during my treatments and my skin has never looked better.  My husband told me the other day how great my skin has been looking since working with Katie."  L.V.
"I just experienced a wonderful facial from the very talented Katie Hartman! My skin feels amazing! I was so relaxed that I actually dozed off during session! I highly recommend her!"  M.O.
"Katie is absolutely the best esthetician I've experienced! It was fantastic! My skin is already glowing." B.N.
"You are the best…and the expert…! Thank you very much for your super awesome service. You do an exceedingly great job…I am super satisfied."  N.P.
"Very nice setting and office, I appreciated Katie's professionalism and cleanliness."  C.C.
"I have been struggling with acne since I was a teenager.  After several treatments with Katie Hartman I am having significantly fewer breakouts as a result of regular facials and organic microdermabrasion."  M.H.
How do you work your experience in massage and nutrition into your work with clients?
One of my most distinguishing trademarks is my refined touch, which comes from 10 years of massage experience.  An effective and skillful facial relies on highly synthesized touch from experienced hands.  I rely on this talent to deliver an experience that is transformative for my clients and gives them the results they are seeking.  My clients rave about the fact that I incorporate massage care with all of my facial treatments. 

I hold a Bachelor's degree in Nutrition and worked initially with coaching clients for weight loss and optimal health.  I believe the quality of food and supplementation we put into our bodies can either help or hinder skin health.  I will often check in with my clients to assess the types of foods they are eating and if they are helpful for their complexion.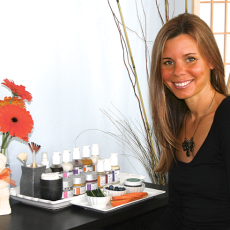 What are the biggest mistakes you see women make in regards to their skin?
•  Excess use of products on the skin; sometimes too much of a good thing isn't necessarily better.  Applying too much product at one time can actually clog your pores and does not absorb adequately.   

•  Not moisturizing immediately after cleansing.  It's important to moisturize the face while the skin is still damp; this way moisture is locked in the skin.

•  Washing the face with hot water can be overly drying and harsh, as much as possible use lukewarm to cold water when washing the face or placing a moist warm towel over the face.

•  Not changing your pillowcase on a regular basis.  Remembering to sleep with a fresh clean pillowcase at night will help decrease breakouts. 

•  Being overly judgmental of your own skin.  It's important to love your skin!
We hear lots of people talk these days about anti-aging techniques.  What is actually possible for people who are seeking natural, non-surgical products and services?
My clients have had a lot of success with the use of Microcurrent therapy.   This technology's effect on the muscle fibers diminishes the appearance of fine lines and wrinkles by improving texture and appearance of skin while reducing the overall visual appearance of aging.  I am continually amazed at how well it tones the muscles on the face and neck, uplifts sagging eyebrows and jowls, heals scars and blemishes and tightens enlarged pores.  The clinical studies on Microcurrent impressively indicate the stimulation of collagen production and Increases lymphatic drainage.  This process decreases inflammation and optimizes the way the skin and soft tissues of the face work at the cellular level.
My clients rave about this technology because it's safe, painless, non-surgical and non-invasive.  This cosmetic procedure enhances skin tone while brightening its glow.  My clients appreciate that there is no recovery time and feel it is a wonderful natural alterative to facelifts.   The results are immediate and the benefits are cumulative. 
Additionally I highly recommend a protocol of Body Deli cleansers, serums, moisturizers, and masques in conjunction with the Microcurrent as an effective anti-aging protocol.  The exact type of product depends on the skin type.  I am dedicated in helping my clients find the alchemy which works best for their skin.  Scheduling a facial/microdermabrasion appointment is a great way to get started with a personalized successful anti-aging procedure.
You and your family relocated to Ashland from Corvallis a few years ago.  How are you enjoying Ashland?
We Love Ashland!  We moved here for our love of the Ashland way of life.  It is an incredible community to grow a family.  For a town this size there is so much opportunity for kids to learn and flourish while being safely nurtured.  My husband is a Rolfing practitioner and Ashland has graced us with an exciting atmosphere to grow our practices.  I personally enjoy running on the trails, taking yoga classes, dancing, music, and eating great food.
Do you have anything else you'd like readers to know about?
For the month of May, mention LocalsGuide and receive 25% off any one treatment.

I am now offering online scheduling through my website, www.naturalpureskin.com
Learn More:
Katie Hartman, Licensed Esthetician
184 Clear Creek Suite #1
541-760-0187