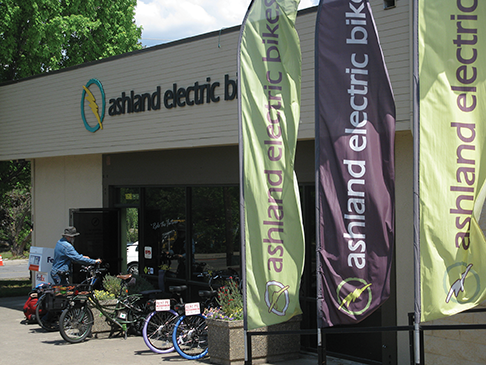 We are so incredibly busy at the shop these days that I just about missed the deadline for this article. The best news I can share is that we are doing quite well with our inventory of bikes right now and into the summer. There are some gaps and some longer wait times than before, but on the whole we're faring better than many shops that I hear about. I am fortunate in that most of my bike brands are successfully navigating the turbulent waters of international commerce in these extraordinary times. Bikes are being delivered every few days and will continue to arrive, well into the summer. That's a win-win for us all! That's all I've got time for tonight, so let me leave you with a partial repeat of January's article:
I hope this moment in time finds you feeling hopeful about the times ahead. For myself personally, I'm very excited to be in this era that embodies both the darkest and the lightest worldly scenarios simultaneously. My hope is that this is what the moments just before a quantum leap look like. Please, in the name of all that is sacred, may it be so.
Globally, the sales of all types of bicycles are exploding. For many it's a way to avoid the crowded conditions of public transportation in big cities. For others, especially in our region, it's a way to get outside, get fresh air and exercise, and help cultivate a greater level of sanity in these challenging times. Couples and families are enjoying outdoor quality time together in ways that they never seemed to be able to find the time for before. Who could have ever imagined that a global health crisis is what it would take for people everywhere to slow down to a bicycle's pace of being and moving. It's one of the bright spots in the societal storm that's been blowing for this past year and a few months.
So, as we have more and more conversations about the way forward after this global pause, I hope that collectively we choose to retain a degree of what has been a slower pace, as well as a deeper appreciation of the many people who keep the flow of essential goods and services going. 
There's a newfound respect for what's truly important in life and for those who daily, tangibly make it happen on so many levels. Let us all find more ways to be of greater service to our fellow brothers and sisters under the sun. That's the wheel-of-life on which I choose to ride. Welcome to summer 2021!