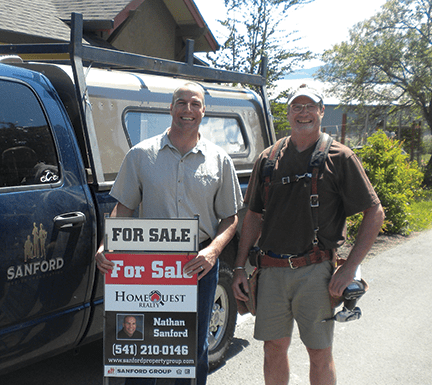 Renovation financing is a cost-effective way for homeowners and investors to use a single loan to purchase or refinance a home.
The renovation loan concept began in 1978, when the FHA launched its program to assist homeowners with a "single rehab loan." Back then, many homeowners were taking out high-interest-rate second mortgages to complete their repairs and upgrades. The renovation loan allowed homeowners to roll these costs into their primary mortgages.
In today's market, there are still many distressed properties that are not financeable, and that's where renovation financing can work wonders. With renovation financing, we can close escrow on a property "as is" and then undertake repairs and upgrades. The renovation loan uses an "after-improvements" property value for the appraisal instead of current market value, which provides financing for repairs and upgrades.
With a renovation loan, the house doesn't even have to "need" repairs. Renovation loans can be used for cosmetic upgrades such as flooring, cabinets, appliances, new bathrooms and kitchens, and major additions. They can even be used to move an entire house onto a lot.
Conventional renovation loans differ from FHA loans in that they're not just for homeowners, they're for non-owners and investors, too. Renovation loans also allow luxury upgrades such as swimming pools. Like FHA loans, conventional renovation loans are also based on the "after improved" value, based on the repairs and/or upgrades being done.
In today's market, with many home values still lagging pre-2009 levels, a renovation refinance loan can be an ideal way to do repairs and upgrades. While the cost of the repairs does not necessarily add dollar-for-dollar value to the home, it can help simplify the loan process because in many cases the cost of repairs or upgrades can be included in the loan, even when equity has gone down due to loss in market value.