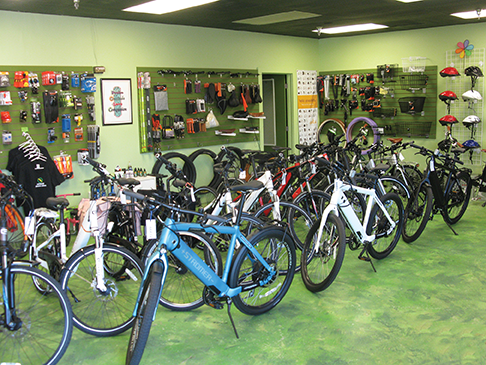 We are so fortunate to live here in southern Oregon where the incidences of the coronavirus have been very low. It's been challenging for sure, but the worst of it seems behind us as of this writing. We are also grateful that Ashland Electric Bikes is categorized as an essential business, in order to keep your bikes rolling. Just that aspect alone – the fact that the government has decided that bicycling is indeed a piece of the transportation picture and an aspect of healthy living – has been encouraging for us here at the shop. We've known this for years and it's nice to now see those in places of authority in agreement with us.
Also, many of you have finally decided to take affirmative action,  purchased your first ebike, and are now out enjoying the fresh air and promise of spring in a safe fashion. The nature of the impetus is unfortunate but the outcome is a win for everyone. Whether it is for transportation purposes or as a healthy form of exercise, more bikes and less cars is a scenario that allows us all to breathe a little easier. My hope is that all the new riders we have helped join the family of bikers will find more and more uses for their new set of wheels.
So, as always, hope springs eternal and if we act wisely from an informed, heart-centered place, we can come out of this challenging moment in history prepared to create a new normal that is superior to any time that has come before. Let's recreate a version of reality that honors the natural world, recognizes equality among all peoples, practices intelligent resource management, and supports healthy lifestyles that emphasize plenty of outdoor time and relaxation. If we can move forward in ways such as these then the global pause will have been for purposeful good. I'm trusting that together we can!