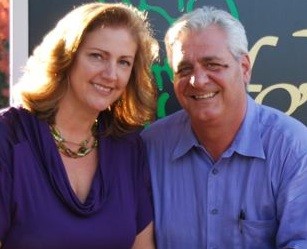 We field a lot of questions about shades and blinds here at Fashions for Windows & Interiors. One discussion that reaches the top of the list is child safety and cords. This topic could be about new shades, but is of particular interest for the thousands of older products in the field here in the Rogue Valley. This short article is on a big topic about prevention and protection of our babies and pets.
Take a moment to review this site: http://www.windowcoverings.org/about-2/ The preceding website has been developed and is a great reference tool for the maintenance of the older products and for the prevention of accidents. It provides recommendations for installing cordless blinds, short pull cords, using safety devices and keeping children's beds away from blind cords.
When customers purchase new window treatments, we discuss the new short cord and cordless systems. At times, some folks may not be able to reach these products based on the height of their window or cordless systems may not meet a client's budget. In that case, we advise that we will need to secure the cords with cord cleats. You know…..those ugly window warts that you wrap your cords around after you open or close you window treatments. As a licensed contractor, we need to adhere to strict governance that we take all precautions when installing products and provide safety education to prevent accidents.
Window safety month is in October for our industry. This article in the Locals Guide is meant to highlight safety now in order for all to take advantage of promotions that will occur in the fall that allow consumers to purchase safer operating systems up front for many of our window covering offerings. Until then, we would like to make an offer to all households that have the older corded products. If you are a "Do It Yourselfer", take a picture of a typical window and e-mail it to us and tell us the number of cord cleats you will need and we will provide them to you with instructions at no charge. If you need us to install them, the cord cleats will be provided at no charge and we will install them for a very reasonable fee.
Contact us anytime at Fashions for Windows & Interiors, 1796 Ashland St., 541.482.9620 or send us your emails and photos to info@fashionsforwindows.com. We'll help you get your window coverings brought up to safer standards or suggest new treatments so baby and Fluffy are free to roam without worry!