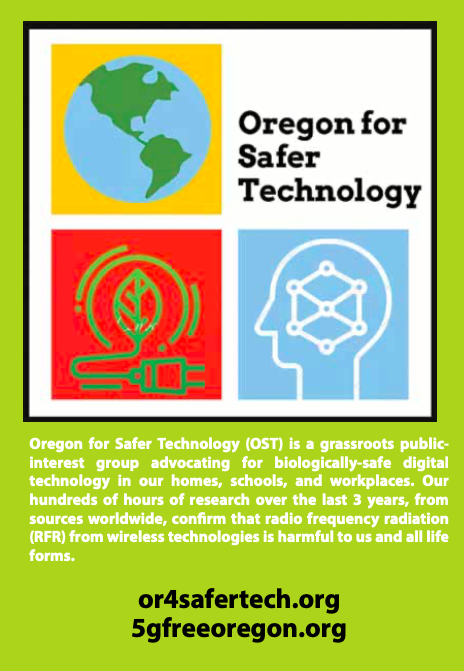 Oregon for Safer Technology has filed an appeal with the Planning Commission to object to the SOU tower. Community opposition will be key, so please join our email list at http://www.or4safertech.org, and follow our email updates to support the critically important actions we are taking. 
Our opposition is based on the following:
 • Harm to the health of humans, bees, trees and other life forms 
 • Loss of property values and livability of our community
 • Risk of cell-tower fires
 • Compromises Ashland's reputation for health and wellness.
 • Increases our carbon footprint from cell-tower energy use
See ehtrust.org for more information.