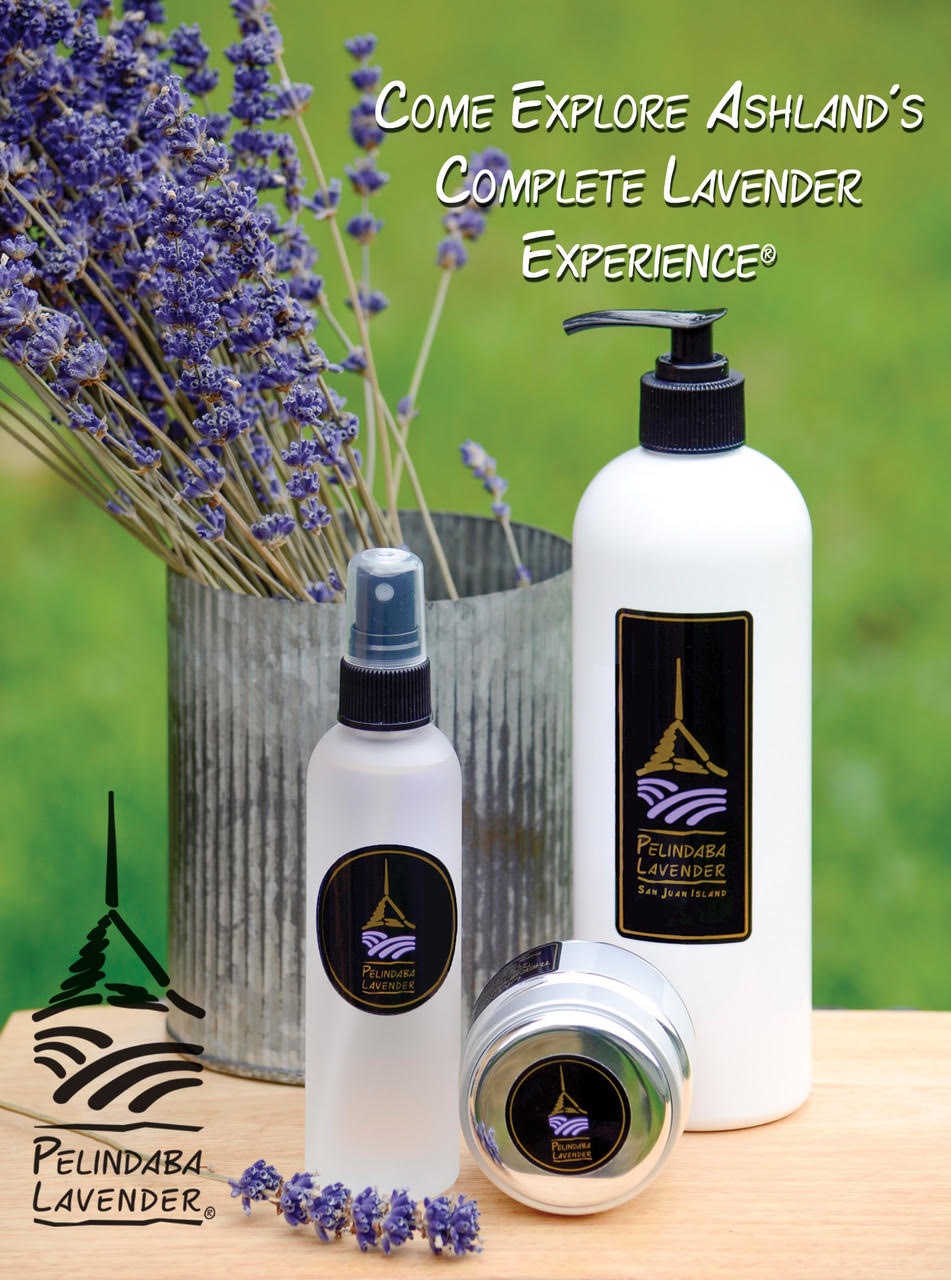 As the days lengthen and we see the sun a bit more each day, spring is a great time to renew and refresh our routines. If you have visited the Pelindaba Lavender product gallery on Main Street you've come to know my miniature labradoodle Juneau. Together we've assembled some spring inspiration for you leveraging lavender's highly effective all-natural cleaning, soothing and insect-repelling properties. 
Green Spring Cleaning – Our favorite all-natural cleanser is Pelindaba's Organic Lavender Hydrosol. Produced during the steam distillation of lavender essential oil, this floral water contains all the same properties and attributes of lavender essential oil, but in a less concentrated form which makes it highly versatile. I use it to clean my kitchen counters, stovetop, floors, appliances, mirrors, fruits and vegetables, jewelry, and much more. For my dog Juneau, I use the earthy-scented Organic Lavender Hydrosol as a deodorizing spray in between baths, add a little to her water bowl to promote fresh breath, and use it to disinfect her toys and crate. One of my favorite hobbies is photographing Juneau. The antiseptic, truly streak-free, and non-abrasive qualities of our Organic Lavender Hydrosol is ideal to disinfect and clean my iPhone daily to ensure it's ready to capture her magic. 
Protect Your Skin – No matter the season, moisturizing the skin should be a top priority in every skincare routine. We love Pelindaba's Lavender Therapeutic Salve for deep and naturally-based moisture. A luxurious blend of lavender, aloe vera and other natural healing oils in a shea butter base, I use it daily as a particularly effective facial moisturizer and as a skin softener for my hands and feet. For Juneau, I use it to soothe hot spots and dry nose or cracking paws. We often do lavender "spa paw treatments" at night and pair Lavender Therapeutic Salve with socks for effective relief of paw irritation and dryness. 
All Natural Insect Repellent – With spring comes warmer weather, fresh blooms and spring showers… and flea season. I spray myself and Juneau with Pelindaba's Lavender Insect Repellent before our walks and have found the pleasant aroma and natural insect repelling attributes of lavender indispensable to our outdoor activities as it helps to ward off fleas, mosquitoes, black flies, gnats and more. I appreciate how this product contains zero harmful chemicals, petroleum products, DEET or artificial fragrances (and, yes, it really works — it's one of the most reviewed products on our website!). Juneau is also regularly bathed in Pelindaba's Lavender Pet Shampoo to discourage fleas while enhancing the shine and smoothness of her coat. And lastly, I apply our farm-distilled Organic Lavender Essential Oil between her shoulder blades to help keep fleas and ticks at bay.
Follow your nose to our purple storefront where Juneau and I look forward to sharing The Complete Lavender Experience® with you and continuing to offer you the finest of handcrafted organic lavender products direct from our Pacific Northwest farm.