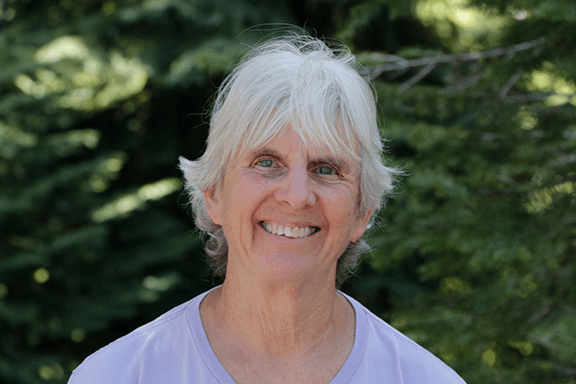 Interviews
St. Clair Productions Celebrating our 19th Season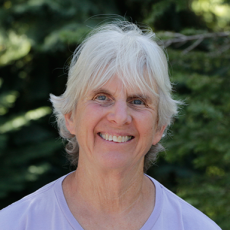 If you've lived in Ashland for more than a few years, you have surely heard of St. Clair Productions.  Now entering its 19th season bringing high quality, professional music and entertainment to the Rogue Valley, what you may not know is that this non-profit arts organization is sustained mainly by one amazing woman.
When Ariella St. Clair began producing shows as St. Clair Productions in 1995, she was no stranger to the industry.  From her humble beginnings booking talent in the 1970s on Tuesday nights at a small café in Lawrence, KS to her migration to the West Coast via Santa Cruz and San Jose, CA in the 1980s, Ariella knew that bringing excellent musical talent to the community was her passion.  Ariella's story is a fascinating one, so I sat down with her recently to hear more about her long history booking the likes of Peter Yarrow, Jai Uttal, Odetta, Holly Near and Tony Furtado as well as what the 2014/15 season has in store for music lovers here in the Valley.

Thanks for speaking with us today Ariella.  How is the new season shaping up?  What shows are you most excited about?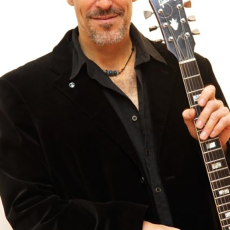 I guess I'm excited about all 12 of the shows. Each one is unique.  However, there are a few that I'm really looking forward to.  The first show on September 14th is one that I think will be especially fun.  I'm producing it with Dee Fretwell of Modern Roots Foundation. It's called the Rogue Valley Jeff All Stars and features seven professional musicians of the Rogue Valley with the first name "Jeff" — Pevar, Fretwell, Stanley, Addicott, Kloetzel, Jones and Smith.  The MCs will be Jeff Golden and Geoffrey Riley.  It will take place at Grizzly Peak Winery from 4:30-7:30 p.m.

The first show I produced in Ashland — produced before I moved here — was Maria Muldaur at the Historic Ashland Armory.  I'm having her and her band back again on April 25th, 20 years later.  Muldaur will be doing a multi-media retrospect of her career. I know it's going to be really interesting.

I'm also looking forward to the Yuval Ron Trio.  Yuval Ron performed at Havurah Shir Hadash many years ago and I've been trying to get him back here for several years.  Ron is a peacemaker.  He performs the sacred music of the Middle East — Jewish, Christian and Sufi — in an effort to bridge the gap and find the similarities between the religions.  He also takes visitors to Israel and Palestine. Zahara Solomon, a local belly dance teacher, will dance to some of Ron's music.  Members of the Rogue World Ensemble will sing a couple of songs with him.
And this season is not just about music.  You've got a new comedienne on the line-up.  Tell us more about her.
The reason I call the series Eclectic Music and More is sometimes I've offered a one-man or woman play and I've often produced shows with comedian Swami Beyondananda.  This season the "More" is comedian Suzanne Westenhoefer on Friday, January 30th.  It also will be our first adults only show.  I was approached by members of the Lesbian community to produce a show with Westenhoefer.  I actually had never heard of her.  I looked at her credentials (first openly lesbian comedian with an HBO special; first openly lesbian comedian on "Late Night with David Letterman") and watched a couple of YouTube videos and decided to book her.
How do you decide whom to bring to your line up?
People often ask me how I find musicians.  Sometimes it's someone I've loved for years so I find out who books them and ask for a show.  Sometimes an agent will contact me about one of their clients.  If I've never heard of the musician, I will look at his or her website and YouTube videos.  Then I check to see if Jefferson Public Radio is playing their music and if Music Coop sells their CDs.  If neither is happening, I often will decline the show.  However, if I look at the YouTube videos and say, "Oh, my, God, that person is amazing," I may take a chance on the musician anyway.

One musician performing this season, Josh Feinberg, I found in an unusual way; I was looking at a Facebook post of someone I had produced and Josh had made a comment probably about Indian music.  I went to Josh's profile and saw he played sitar. Then I went to his about page and saw he had graduated from my high school on Long Island.  I became Josh's Facebook friend, was impressed with his commitment to performing and teaching traditional Indian ragas, and eventually asked him to perform for my series.  No one has performed a concert of traditional Indian ragas in Ashland for several years.

I'm especially excited about our first show of the season.  It's being co-produced with Dee Fretwell's Modern Roots Foundation.  The Rogue Valley Jeff All Stars takes place at Grizzly Peak Winery, 1600 E. Nevada St., on Sunday, September 14th, 4:30-7:30 p.m.  This show came about because I frequently receive Facebook invitations to shows by these musicians all named Jeff!  I don't think there is any other first name that is that prominent among local musicians.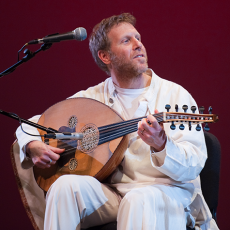 You have a long history in this business.  How have you managed to produce such an impressive line-up of shows over the years?
This upcoming season will be my 19th in Ashland.  I'm kind of shocked that I've been producing concerts here that long.  Bringing music to Ashland and introducing audiences to old favorites that have never performed here before or to a new type of music is my passion.  I never thought I would get to meet, much less produce, some of the folk musicians that have performed for St. Clair Productions.  I've had the honor of bringing two Seegers here — Mike and Peggy.  Odetta performed two shows for me, the first at the Craterian as a benefit for Headwaters and the second during the Rogue Valley Blues Festival a year before she died.  Odetta was one known as the "voice of the Civil Rights movement" and she influenced many folk musicians of the 50s and 60s including Bob Dylan and Joan Baez.   Tom Paxton, Alex de Grassi, Country Joe McDonald, Peter Yarrow, and Janis Ian performed for my series.  I even had the honor of presenting the oldest touring musician in the US, Bill Tapia.  Bill played swing jazz on the ukulele and he performed here twice, six months apart, when he was 101 (he performed in 4 other cities on each of the tours).

Financially, producing folk music concerts is not easy and so St. Clair Productions became a 501 (c)3 in 2000.  As a tax deductible non-profit, we raise money through business sponsorships, grants and individual donations.  I'm currently looking for a development director to help raise funds through business sponsorships and grants.  In addition, I recently lost two board members and am looking to replace them plus grow the board by three more people.

Raising funds other than through ticket sales important, as predicting how many people will attend a concert is impossible.  Sometimes shows are poorly attended and the funds collected don't cover all the expenses. Other times there are more people than I had anticipated when I booked the musician. Musicians are guaranteed a certain amount of money no matter how many people show up.  Plus the room rental, sound person and advertising must be paid.  In addition, there are other administration costs such as website design and maintenance and paying me.
Do you still keep in touch with some of your original collaborators?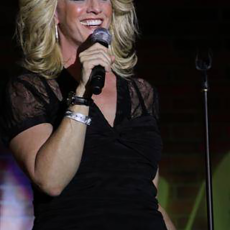 I first got hooked on producing concerts in 1975 when I joined an organization in Kansas City, MO called The Foolkiller.  The Foolkiller had about 60-80 members, with a core group of about 25 who were really active.  We owned a small theater and produced one-act plays and touring folk musicians every Friday and Saturday night.  After the performance, we would go to someone's house and jam with the musicians.  Of course, we were all in our 20s back then so partying until 2 or 3 in the morning was easy.  Some of the musicians I've produced here I first met during my time with the Foolkiller.

I hadn't kept in touch with anyone from back then in many years.  However, thanks to Facebook, I reconnected with many friends from the Foolkiller.  Last February, I attended the Folk Alliance Conference in Kansas City and got to see some of them at the conference.  Folk Alliance is a national organization of presenters and musicians.  The conference is a way musicians can introduce presenters to what they do.  Some of my Foolkiller friends are still performing and producing concerts.

I moved to Lawrence, KS after living in Kansas City for 6 years and became part of a collective that owned a vegetarian restaurant.  For about a year I ran a once-a-week coffee house at Sister Kettle Cafe.  I only stayed in Lawrence a short time and then moved near Manhattan, KS where I produced folk music concerts once a month at a small Unitarian Fellowship.  When I lived in Santa Cruz, I produced an occasional New Age concert at the Unity Church.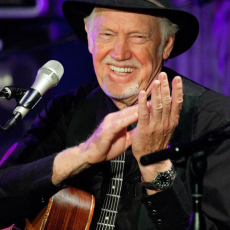 What has changed for you, if anything, in this business over the years?
The two main changes have been cost and publicity.  When I first started putting on concerts in Ashland, it cost me about $200-300, before paying musicians.  Now the cost is $1000 or more for just hall, sound, and advertising.  In addition, musicians want more money to perform.  To meet the higher costs, I've had to raise ticket prices.

Getting people to know about shows has gotten much more difficult.  Before, I would receive several black and white glossy pictures from the musician or agent.  I'd write one press release, make copies, put the press release and picture in envelopes, mail them and be done.  The article and possibly the picture would be published in the Mail Tribune and Daily Tidings, plus several other regional newspapers, the weekend before the concert.  People read the newspapers and shows would fill up.  The only paid advertising would be underwriting spots on Jefferson Public Radio.

Now, I still e-mail press releases to regional newspapers.  However, the Mail Tribune and Daily Tidings print the articles the weekend of the concert not before.  I don't always get an article as there are only about 4 or 5 short articles in either the Tempo or Revels.  Therefore, I pay for ads here in the LocalsGuide and I have an ad in the Medford Sneak Preview to reach people in that city.   I also do underwriting spots on JPR and KSKQ.

In addition to the more "traditional" ways of reaching potential audience members, I post on Facebook and 13 other on-line calendars.  The websites with calendars keep multiplying.  I really need someone in their early 20s to help with social networking as I'm great with Facebook but don't utilize Twitter or any of the other newer sites.

One other change is that I no longer receive hundreds of CDs from musicians hoping to get booked by St. Clair Productions.  Instead, requests come via e-mail with links to websites and YouTube videos.  Even the on-line methods musicians use to get the word out keeps changing.  For several years, they all used MySpace.  Then it was Reverbnation and Sonic Bids.  Now it's mostly Facebook and their own websites.
After all these years, do you ever get star struck?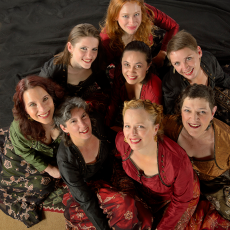 I wouldn't call it star struck.  It's more like, "Oh, my God, she or he agreed to perform for little ole me."  That was true of Peter Yarrow.  Of course, if Peter, Paul and Mary was still touring, I could never have afforded to produce a concert with the whole trio.  Peter was the nicest, most giving musician I have ever produced.  As part of the TourWest grant I received for his show, Peter did two school performances, both of which were twice as long as agreed upon.  His concert was 2 hours long.  He made all of my volunteers and me feel special.

I first saw Maria Muldaur in the late 60s in Greenwich Village when she was part of the Jim Kweskin Jug Band.  I never dreamed I'd be producing her years later.  Maria and her band were the first show I produced in Ashland in 1995, several months before I moved here.  On April 25, 2015, I am producing her and her band again, 20 years after that first show.
Are you a musician yourself?
Back in the 70s, when I was part of The Foolkiller, I played the guitar and sang folk songs at open mikes.  However, I haven't played in years.  I do, however, sing tenor in the Rogue Valley Peace Choir.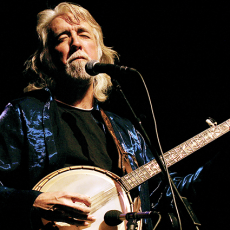 What does a typical day in the life of Ariella St. Clair look like?
After cleaning houses since 1976, with a few breaks doing other things, I'm finally retired from that aspect of my life.  I do, however, have a small herd of goats.  Right now I'm milking 3 goats twice a day and selling raw goat milk.  I don't own my own farm but board them in a friend's pasture along with my horse.  I either ride my horse or take the goats and dogs for a walk every day.

A good portion of my weekdays are at the computer keeping up with all aspects of producing concerts — booking musicians, contracts, publicity.  Lately, I've been trying stay off of the computer on the weekend, using that time to go to garage sales, Ecstatic Dance, socialize with friends, and getting out of town.
What's the best way for readers to learn more about St. Clair Productions and purchase tickets?  
St. Clair Productions' website is www.stclairevents.com.  You can purchase tickets on-line, make a donation and get detailed information on each act that's part of the 19th Annual Eclectic Music and More series.  If you're interested in seeing whom we've produced in the past, all the shows are listed by year if you click on "Past Shows." If you'd like to get more information by talking to a real person, you can call me at 541-535-3562.  You also can purchase tickets at the Music Coop in downtown Ashland.
2014/2015 Season Line Up:  All Shows 8 p.m., at the Unitarian Fellowship, 87 4th St., Ashland unless otherwise indicated: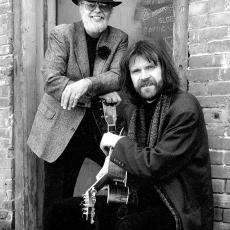 September 14th Rogue Valley Jeff All Stars — 7 local musicians with the first name Jeff (Pevar, Fretwell, Stanley, Addicott, Kloetzel, Jones, Smith), MC'd by Jeff Golden and Geoffry Riley, at Grizzly Peak Winery, 1600 E. Nevada, produced in conjunction with the  Modern Roots Foundation

October 11 Kitka — 8-woman choir singing music of Eastern Europe

    Singing workshop sponsored by Rogue World Ensemble October 12 9:30-12:30

October 17 Dan Crary and Beppe Gambetta — 2 virtuoso flatpicking guitarists  and singer/songwriters

October 25 Alasdair Fraser and Natalie Haas — Scottish fiddle and  cello.

November 14 Makana — virtuoso Hawaiian Slack Key guitar, traditional Hawaiian chants and original songs

    Hawaiian Slack Key Guitar Workshop  November 15  10am-noon

January 16 Yuval Ron Ensemble —  Sacred music of the Middle East: Jewish, Christian and Sufi

    Healing and Transforming Consciousness Through Sacred Sound, Music and Dance, January 17 10 am-noon

January 30 Suzanne Westenhoefer — comedian

February 7  Josh Feinberg – Indian ragas on sitar with Ravi Albright on tablas

February 27 Ronny Cox — Songs, Stories and Out and Out Lies With a career of over 125 films and television shows, Ronny Cox is often  ironically identified with the villains he has played in movies like Total Recall, Robocop and the ruthless politician in the  TV series Stargate. Ronny's first film was as the guitarist in the famous "dueling banjos" scene in Deliverance.

March 13  John McEuen — original member of the Nitty Gritty Dirt Band, banjo, mandolin

March 28  Laurie Lewis and Kathy Kallick — bluegrass, the music of Vern Williams & Ray Park

April 17 Joanne Rand — psychedelic-folk-revival songwriter

April 25 Maria Muldaur — Way Past Midnight, a multi-media retrospective of her career in song, stories and pictures
Learn More:
Ariella St. Clair
St. Clair Productions
PO Box 835, Ashland
541-535-3562 or 541-531-6121 cell