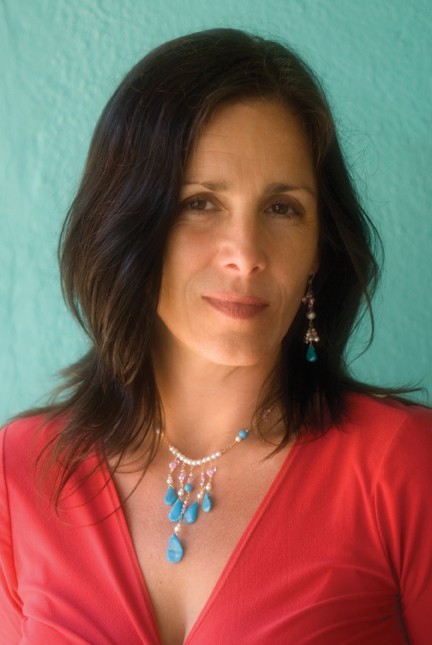 Heart and Hands, a clothing and jewelry boutique that is a shrine to beauty, has just celebrated its 20th anniversary. It is known and loved for its high level of service and unique offerings from local, northwest and regional designers and artists, as well as limited edition lines of clothing and jewelry designed by store owner Elise Peters. I recently had an opportunity to do an interview with Elise which I hope you will enjoy.
Starting your own business is no small feat in any industry and that is especially true for custom fashion. What led you to take the plunge and open Heart and Hands 20 years ago?
At the time I was doing art and trade shows and working closely with designer Isobel Hochberg of the Lightheart clothing line. I found that I enjoyed representing other artists' work as well supporting women in their personal self-expression through how they dress and adorn themselves.
What does the name, Heart and Hands, tell us about your shop?
Quality products, made with heart by hand.
Creativity seems to be the central theme running through your life at both a personal and professional level. Who and what inspires you?
The love of my family and friends, singing with the Rogue World Ensemble, my garden, the river, and being a part of the universe that is naturally filled with beauty and creativity everywhere.  It's this inspiration that allows me to expand my creativity in all forms.
There's a quote I love by a Buddhist lama, "Beauty is the revelation of harmony through forms." I would add that beauty is essential nourishment for the soul.
Heart and Hands has remained a popular downtown Ashland fixture for 20 years, despite the challenges of today's economy. To what do you attribute your success?
That success is a result of people's real love, connection and appreciation for the beauty, creativity, and quality found at Heart and Hands.
All f our designs are incredibly comfortable, classic, and timeless, and celebrate the feminine form.  We create designs in washable silks, silk velvet, and soy cotton that make women feel good and show off their natural beauty.  We offer sizing from XXS to XXL, and can customize almost any design to suit our clients' needs.
Heart and Hands features favorite local designers including Tina Marguiles of Mamatoto Loves You, Joy Light hand-painted silks and Bogusia Klinefelter of Bogusia Naturals.
Additionally, I can assure my customers that every jewelry creation is "one of a kind, just like you", because each piece is created for that one person who resonates with it.
The choices women make in the way they dress and accessorize can be an opportunity for self-expression that is deeply personal and creative, as well as an expression of self-confidence, playfulness, beauty, and even love. What do you see as your contribution to this process?
Encouraging women to trust their own innate sensibility. I believe that feeling beautiful and comfortable with yourself connects to wearing something that expresses the best in you. I want to assist women in dressing in a way that gives them the confidence to feel beautiful and true to who they are. The essence of Heart and Hands is saying, "Yes!" to women, and empowering and supporting them to make the right choices for themselves.
When you think about the bigger picture, your long term goals as a designer, and the future of Heart and Hands, what do you envision?
I would love to continue creating in response to clients' desire to express themselves in comfort, beauty, and fun.  It has always been my goal for Heart and Hands to be an umbrella for philanthropy – supporting education, the arts, and creativity in all forms. My philosophy is based in generosity. I believe that the nature of life is abundance, and that through Heart and Hand's success we will be able to do greater work in the world.
Heart and Hands has a diverse and dedicated clientele, from the stylish and talented Alison Krauss to Ashland locals looking for wardrobe staples or something fabulous for special occasions.
What's been some of the best feedback provided by your customer?
We have so many but here are two of my favorites:
"I keep coming back to Heart and Hands because I know that everything Elise has in the store is a quality product and I can trust her as a business woman who will stand behind her products. People almost always remark about the clothing or jewelry I buy from Elise and I feel beautiful and truly adorned. You simply can't find the kind of jewelry and clothing that Elise designs and makes anywhere else in this valley.  The combination of beauty, warmth, unique one-of-a-kind pieces, and excellent materials make the store what it is; truly a store for women of all ages, shapes and sizes." – Kim Nielson – Ashland Pilates Center

"The exquisite designs, beauty and originality of Elise's jewelry and well-chosen, practical, and gorgeous fabrics keep me coming back. I always know that when I'm looking for a special-occasion outfit or something unique for everyday wear, I will find it at Heart and Hands. I always feel well-taken care of and inspired after a visit. I consider it to be my favorite boutique and a local treasure."-  Angie Thusius – customer for sixteen years
Any last words to share with our readers?
Discover the magic of Heart and Hands for yourself or for the women you love!
Heart and Hands is located at 255 East Main in the heart of downtown Ashland and is open Monday through Thursday and Sunday from 10 am to 6 pm and on Fridays and Saturdays from 10 am to 7 pm. 541-488-3576