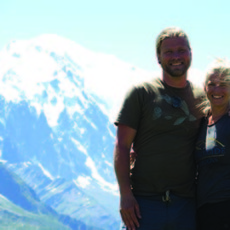 Here in the Rogue Valley we have some amazing opportunities to get out and get in touch with nature. Inner Guide Expeditions, located right here in Ashland, offers something truly unique to outdoor enthusiasts of all ages. After years of working with young people in a variety of indoor and outdoor settings, Tom and Kelly Shelstad have created an ever-evolving series of guided experiences which challenge attendees to become more self-aware and to boost self-confidence through adventure and exploration of the natural world.
Having had profound personal growth experiences outdoors throughout their own teenage and adult lives, Tom and Kelly knew without a doubt when they met 14 years ago that they would one day create a business such as this. We spoke with Tom and Kelly recently to learn more about Inner Guide Expeditions and to discover the truth behind their shared belief that presence, heart, and fun are the primary tools utilized in breaking through barriers to becoming our best selves.
It's great to meet both you! Thanks for taking the time to tell us about some of the programs you offer at Inner Guide Expeditions.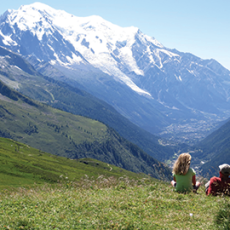 We offer customized expeditions in wilderness areas, both regionally and around the world, for youth and families as well as a program called "The Guide Council" that meets throughout the school year. The youth expeditions happen primarily in the summer. This year we are offering a multi-sport spring break trip for high school aged youth where we'll travel down to California to surf in Santa Barbara, rock climb in Joshua Tree National Park, soak in hot springs, and ski/snowboard at Mammoth Mountain. Beyond backpacking, IGE also offers trips with a variety of activities from kayaking to zip-lining, caving to rafting. This summer, we also have a backpacking trip available just for women.
You even offer custom trips for families. This sounds like a very unique opportunity.
Every family has its own unique needs, desires, and interpersonal dynamics. As such, each family trip we offer is designed from the ground up. We first interview each person in the family (and, sometimes, a few people close to the family) to get an understanding of them as individuals, their experience of the family dynamics, and what they would want to get out of an expedition with IGE. Based on the interviews, we tailor-design an expedition that will best serve the goals of the family, the time they have available, season, physical abilities, and interests of those who will be on the trip.

Families have come to us in order to become closer with each other through shared experience, to have challenging conversations in a setting away from home and held by our facilitation, and to create deeper bonds through adventure and exploring the natural world together. We have led family trips to places such as Trinity Alps in California, Mount Rainer in Washington, Baja peninsula in Mexico, Canyonlands National Park in Utah, and hiked the 105-mile "Tour de Mont Blanc", a trail that circumnavigates the tallest mountain in Europe. We've worked with families with teenagers as well as younger children. We design the trip, take care of the logistics, guide, teach outdoor skills, and facilitate the deeper work that needs and wants to happen.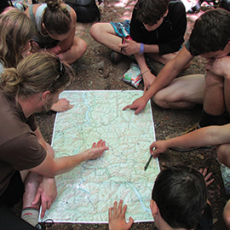 Tell us about The Guide Council program that you have recently developed.
The Guide Council is a pilot-program that was created after seeing a need to work with youth over a longer period of time. Kids' eyes are opened wide after our trips, feeling more connected to themselves, others, and the world. Integration can be challenging as they enter back into life at home and into patterns or relationships that haven't shifted to reflect the changes they have made. The Guide Council is there to support them in their ongoing personal development. Each council offers two circles a month where we sit, share, reflect, and hold safe space for each other to process what's happening in life. We see and respect each person with where he or she is at and how he or she expresses themselves.

Along with the two circles, we also go for a weekend adventure out in the world together once a month. This helps to bond the group as well as gets us out to explore and find new edges within ourselves ready to be looked at and questioned. We currently have five councils: high school girls, high school boys, middle school girls, 7th and 8th grade boys, and a 6th and 7th grade boy's circles. These circles started in October and go through May. People can join after we've started and don't need to have gone on a trip with us.
You have some strong beliefs that the middle school and early high school years are a very important time to support young people in their emotional development.
Adolescence is the time when we develop foundational ideas and beliefs about others, the world, and ourselves that carry us into adulthood. During adolescence, so many questions arise about who we are and if we're "okay" the way we are. We begin to identify with our thoughts and make sweeping statements of beliefs: I'm not good at that. Nobody really likes me. We look for answers to core questions: Do people see and appreciate me? Am I accepted for who I am? Who am I? Are my ideas valued? Is my voice heard? Youth at this age dive into the world; seek new experiences; look for community; test the limits of who they are; look for validation; and are masters at thinking outside the box.

By offering a platform where they are heard, valued, seen, and honored does wonders in finding and trusting their innate wisdom, truth, and unique expression in the world. By truly being present with an open heart and acceptance for a teenager's authentic expression, it shifts their whole life story and sets them up for success with clarity, confidence, and a sense of being appreciated for who they truly are. During the teenage years, this is the medicine for the journey that will carry them for the rest of their lives.
Kelly, tell us more about the trip you've developed for women only.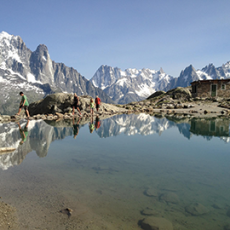 A connected group of women weaves powerful alchemy for growth, opening, and transformation. With the backdrop of wilderness, this 8-day backpacking trip into the High Sierra Mountains highlights and supports gifts of the feminine: flow, surrender, intuition, trust, and being in the moment. It is an invitation to dive deep under the layers of surface, explore, ask questions about what we find, and embody who we are as empowered women walking this planet.
You also have a really interesting spring break opportunity for high-schoolers coming up soon.
This is an epic multi-sport road trip for high school aged kids into California. We will camp on the beach in Santa Barbara while spending two days surfing with a local surf-school, who will provide instruction, as well as boards and wetsuits. Second destination is Joshua Tree National Park for rock climbing, hiking and a caving adventure. Our third stop is a soak in natural hot springs outside of Mammoth Lake., and ski/snowboard at Mammoth Mountain. We will camp on the beach, in the desert, and stay at a cozy house in Mammoth. As with many moments of creation together when designing this trip, we'd just look at each other, smiling from ear to ear and saying, "This is going to be an awesome trip!" We'll work with a surfing and a rock-climbing company who will teach us skills before we hit the waves or scramble up the rocks. We're excited!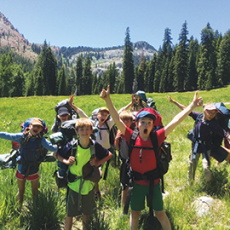 With your extensive backgrounds in mentoring and teaching young people, I would imagine that your vision and intention for Inner Guide Expeditions was set early on. Tell us more about how the programs have evolved over time.
We knew when we met 14 years ago that we'd be facilitating together for our own business one day. It was just a matter of time. For the last 11 years, I (Kelly) have worked as a teacher at The Siskiyou School and have graduated two 8th grade classes. As the middle school years hit, I felt a pull to get my students out in wilderness backpacking. Tom and I led those trips for my classes. There was magic out there. The kids united in profound ways and came home ignited. Soon, we were offering backpacking trips in the summers while Tom mentored youth throughout the school year and taught in the Outdoor Adventure Leadership program at SOU.

Families we knew began approaching us, asking for personalized trips. Thus, our custom family trips were born. After our summer trips, the youth we worked with wanted more and parents began asking us for programs that lasted throughout the year. We were already feeling the importance of lasting relationships after such opening experiences on trial, thus, The Guide Council. Most recently I've had several women approach me wanting an all woman's backpacking trip. I, too, was feeling the call. Our programs have truly developed out of needs from our community that we also have felt the pull and passion to create.
You have a unique ability to cater the curriculum for these trips to meet the specific needs of the people who are attending. Tell us about your process in creating this unusual aspect of your programs.
Each trip and experience we offer is personalized based on the people who show up. For custom family trips, as mentioned before, we interview each member of the family and based upon what they're looking for and who they are, we develop the curriculum to meet their needs. We may go into any one of our trips thinking that we'll do A, B, or C, yet life might have another thing in mind, and we go with that. Although we have a wealth of initiatives, ideas, activities, and conversation topics to draw from, what actually unfolds is emergent based on the individuals, the group dynamics, and unforeseeable factors.

We aren't a "cookie-cutter" program. Even if someone went on a trip with us the year before to the very same location, they would be doing very different things and having very different conversations around the fire. Each experience is unique.
I bet these trips are popular! How can readers learn more about opportunities to work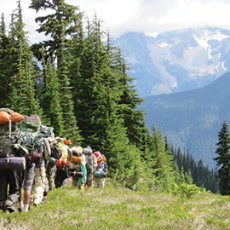 with you?
You can learn more about the programs we offer by going to our website: www.innerguideexpeditions.com or by calling 541-261-4959. Additionally, registration is available online.
Is there anything else that you'd like readers to know about?
We are very excited about two of the newest developments in IGE. As we strive for complete integrity on every level and aspect of our business, we have joined a non-profit, "1% for the planet", and as such, have pledged 1% of our revenue to environmental non-profits of our choice.

A brand-new initiative that we are very excited about right now is "Farm to Backpack", a menu committed to utilizing 100% organic, non-GMO, and sustainable ingredients in all of the snacks and meals we provide. We are working with local and regional whole-food providers, two natural food chefs, and sports nutritionists as we develop this new menu from the ground up.

This diet will further support those on our expeditions to feel better in their bodies and be more available on emotional and transformational levels. This is another way we not only serve our clients better, but also the earth. We are the first expedition company in the world to offer a menu like this.
Learn More:
Inner Guide Expeditions
Tom and Kelly Shelstad
541-261-4959
www.innerguideexpeditions.com