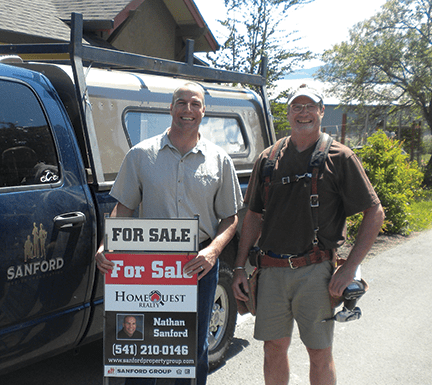 Every appraiser can tell you stories about homeowners who spent thousands remodeling their homes only to discover that it didn't add a dime to their resale value. So, even though you might think that imported chandelier would look terrific in your dining room, that doesn't mean buyers are going to be willing to shell out extra money for it. To get the biggest bang for your home improvement buck, stick to these proven winners:
#1: Make sure everything works.
Before you consider cosmetic improvements or even functional improvements, such as adding square footage, make sure all of your home's major systems—electrical, plumbing, heating and air conditioning—are in good working order. Buyers dread the prospect of overhauling these basic systems, and they will pay close attention to them in the home inspection report.
#2: Enhance your home's curb appeal.
Consider adding siding, upgrading the front door and windows, and/or replacing an ugly old garage door. Replace old or leaky roofs. Replacement projects are proven value enhancers, and they're also the least costly.
#3: Upgrade your kitchen.
The kitchen is the heart of the home, and anything you do to improve it will increase your home's value. Painting is the first step, whether you're planning an entire remodel or just a minor facelift. Vinyl flooring will look dated, so consider new laminate or tile. New sink, fixtures, and lighting upgrades all add value. So does new cabinets, or even just sanding and refinishing your existing cabinets and adding new hardware. New appliances and countertops definitely add to your kitchen's "Ooooh" factor.
#4: Add a bathroom.
Today's homebuyers are looking for nice bathrooms, and more of them. If your home has two or three bedrooms and only one bathroom, you're going to lose a big chunk of your potential market. A full master bath is also very desirable. For your existing bathrooms, a fresh coat of paint, new fixtures, and new flooring can work wonders on open house day.
#5: Improve your landscaping.
Poor landscaping maintenance will make your entire home look shabby and neglected. Clean up any debris, trim trees and shrubs, and spread fresh mulch in planting beds. All of the following landscaping projects will add value:
• Lining walkways with solar-powered lights. Home improvement stores sell a variety of inexpensive styles, and all you have to do is stick them in the ground. They're functional—lighting your way at night—and they look great.
•Green your lawn. Keep it mowed and edged, and reseed bare spots.
•Plant a tree. A strategically placed shade tree helps cut energy costs in the summer and adds to your home's curb-appeal.