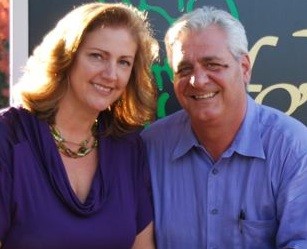 In this month's article, we wanted to review an old stand-by product that many homes and businesses utilize in many ways and that still provides great functionality today, but in more updated style selections. This month we'd like to review vertical blinds.
Vertical blinds are the most popular blinds for sliding glass doors and can be used on windows as well for a beautiful and inexpensive solution. Wide windows especially can take vertical applications sometimes more effectively than horizontal solutions. These products are no longer the plain old-fashioned vertical blinds you might be used to in Grandma's house. You can still purchase vertical blinds in the same white or off-white vinyl vanes that you have seen in the past; however, today's products come in many colors and textures of vinyl, plus many fabrics choices from standard fabrics to grasses found in woven wood blinds, to sheer vertical products. In fact Hunter Douglas has a line of verticals called Cadence that mimic the look of fabric drapes. They are a fabulous offering and come in wide withs. Some other popular uses for vertical blinds include covering very narrow but tall windows, dividing a room or hallway, or even providing shade from sun on an outdoor patio.
Many times we receive requests from our customers that have an existing set of verticals that are in great shape, and they just want to change the vanes and valance to new colors or textures. The good news is that most of these products are interchangeable between different brands, so if your head rail is still in good condition, stop by our show room as we can often order new vanes to change the mood of your room.  Sometimes you can just add a wood cornice valance over old vertical blinds to freshen up the look.
At Fashions for Windows, we can repair or restring most brands of vertical blinds as well as assist with cleaning. This service helps to retain your window treatment investment. If your vertical blinds are at their end of life, we can consult with you on a new set of verticals to complement other products in your room or to bring an old room more up to date.  Stop by our show room and visit Jerry or Christine to see the many styles and brands we carry for vertical blinds and you'll be pleasantly surprised at the value and style options available today.