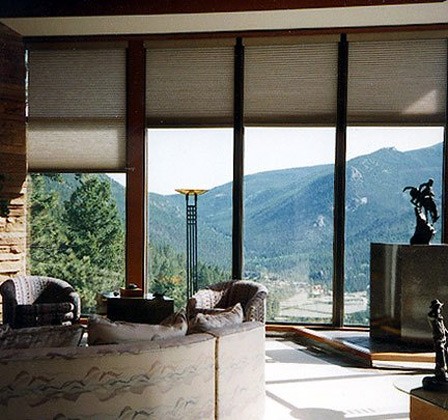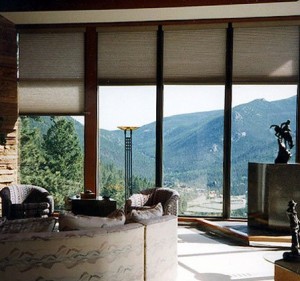 Ever wonder why some folks go to the next step of motorizing window coverings? Well, not everyone is over 6' tall, but some windows are. Not everyone has a reach of greater than 4' wide, but some bathtubs can preclude you from easily reaching your windows without the potential to slip and fall. These situations sometimes necessitate the need for motorizing your widow coverings via the use of a remote control, wall switch or IPhone App.
In addition to manually controlling your motorized shades, you can also opt for a sun sensor or an automated timer. These options allow your window coverings to operate at times when the sun exposure is optimal or even when you're away from home and you wish to keep the climate of your home at a continuous or stable level.
Energy savings and control, by use of motorization on your window coverings, is just one of the effective ways you can control your home's efficiency and thus generate savings in your electricity bill, retaining more of your disposable funds in your bank account.
Window coverings can be motorized and planned for during new home construction or remodels via hardwire technology or they can be installed at almost any point in a building's cycle with virtually invisible battery wands or transformer plug ins. They key is early planning to assess the form, fit and functionality of your windows to make those window coverings work in harmony with the rest of your home or office.
The next time you open or close your window coverings, in a room that you feel does not have an ideal solution for operating your shades or coverings, think about the possibility of motorization. When you're then ready to replace those window coverings, contact us for a free evaluation.
At Fashions for Windows & Interiors, we are certified motorization specialists and can advise you early and effectively for a beautiful outcome for your environment. Stop by or call us today to discuss your motorization project.
See Sample Video: