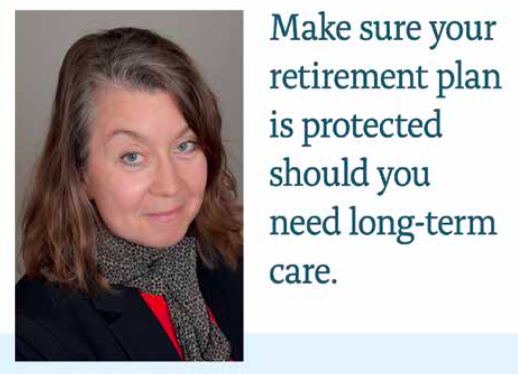 What do you think of when you read the word "retirement?" Do you see a rocking chair on a porch? Do you see yourself jet skiing or riding on a boat in the Mediterranean? Or crawling around on all fours with countless grandchildren and puppies? 
For most people, our 40s are a time of enjoying life while still working, and we're not even considering retiring. Retirement is something our parents and their friends and grandparents and aunts and uncles do. If we pause to think about what it might mean to us, we are pulled back into our full lives faster than a thought can form.
"What does retirement mean to you? What does it look like?"
People often say it looks like "working less" or "choosing how to spend my days." One woman told me retirement meant "carefree timelessness; it means freedom to do more of what I want."
Many of us are lucky enough to love what we do for a living, so the idea of stopping what we're doing isn't the objective.
But the idea of retirement and its synonyms — seclusion, retreat, solitude, loneliness, isolation, privacy, obscurity — is foreign to a lot of us until we cross into our 50s and then suddenly it's there on the horizon! Now suddenly we look at what we've saved and what we've specifically saved for retirement and wonder how much is enough? Will I ever get there?
There is a Chinese proverb that goes: "The best time to plant a tree was 20 years ago. The second best time is now." 
The same can be said for planning, saving, and investing for retirement. 
If you are a professional mom in her 40s who hasn't done much because your kids, your job, your husband are all clamoring for your attention and your own retirement planning is so far on the back burner, it's not even on the stove… I'd be happy to sit down and figure out how you envision your own retirement. 
Helping women understand their options and achieve their goals are what make my job so rewarding. Every woman is unique, so together we can develop a personalized approach that meets today's needs and tomorrow's as well.
Catherine Greenspan, Agent, New York Life Insurance Company and Financial Services Professional of NYLIFE Securities LLC (member FINRA/SIPC), a Licensed Insurance Agency and a New York Life company. To learn more about the information or topics discussed, please contact Catherine Greenspan at (541) 840-1704 or cgreenspan@ft.newyorklife.com or 149 Clear Creek Drive, Suite 105, Ashland, OR 97520.