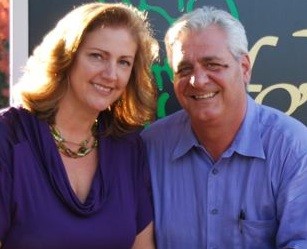 To many folks, window-covering terminology can be a big mystery.  Many times I find myself asking someone what kind of blind or shade they have, and they tell me it's a Venetian Blind.  Upon inspection, it turns out to be a Honeycomb or Cellular Shade.  As a dealer, we are familiar with the window covering terminology and understand that those of you not in the industry may not know what something is named. Below are a few of the most common terms that you can use as a handy reference guide if you are pursuing different window coverings and want to speak the language to a dealer or do research into what styles and systems you may prefer!
And since a picture is worth a thousand words, also included below each term is a link to a picture that represents that style or term more visibly! 
Blind(s) – Metal or Wood (can also be called Venetian) slats that tilt forward and back to allow light to pass through the slats.  Blinds also raise and lower for window visibility. Not available in a Top-Down/Bottom-UpTM.
Shade(s) – Normally a full covering made of fabric, including woven woods, sheer, semi-sheer, semi-opaque, opaque, or vinyl that is either open or closed.  Top-Down/Bottom-Up is often an option on some shades.
Venetian Blind(s) – Widely accepted that the Venetians brought the idea for the Venetian blind back from trade  expeditions to Persia between 1100 and 1500. In 1841, inventor John Hampson of New Orleans patented a method for adjusting the individual slats in the Venetian blind . We use the same mechanism today.
Shutter(s) – A solid stable window covering usually made of wood, but which can also be made of a composite wood or vinyl.  Can be used for interior and exterior design purposes.
Top-Down/Bottom-UpTM  – This term is trademarked by Hunter Douglas. Other brands will use Bottom-Up/Top-Down, Sun-Up/Sun-Down, etc. Usually available on shades, not blinds, this feature allows the shade to be lifted from the bottom rail or dropped from the top via a middle rail.  Bottom up shades only have a head rail and a bottom rail, no middle rail.
Headrail – The top of a blind or shade that houses the strings and lifting mechanisms.  In addition, the headrail can store the power mechanisms for remotely controlled blinds or shades.
Honeycomb / Cellular Shade –  Trademarked names from various brands that represent a window shade, made of fabric, that upon viewing from the side,  appears in the shape of a honeycomb beehive or cellular hexagon.