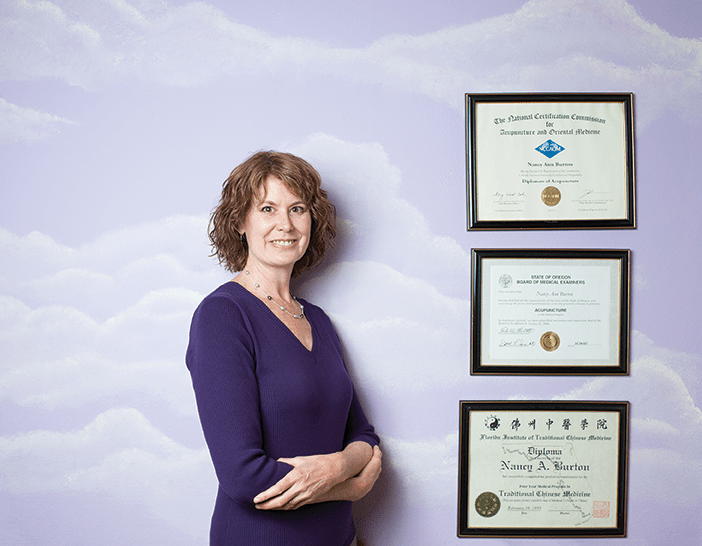 How you start your morning can make all the difference in how you feel throughout the entire day. And what you do each day can impact how you feel the rest of your life. Here are a few health tips my patients have found to have positive impact on the way they feel.
First thing in the morning everyone is dehydrated. So drink a few glasses of filtered water, room temperature or warm, before eating or drinking anything else. Cold or ice water impairs digestion. And you really want your digestion working and moving as it should in the morning. Coffee, tea, or other beverages aren't substitutes for pure water. Though adding fresh squeezed lemon is fine since it's detoxifying. Dehydration can cause pain. It can cause your blood to become thick or slow making it difficult to nourish your organs, joints and tissues. Dehydration can also cause hot flashes or a build up of toxins in your body. So be sure to drink enough filtered water during the day. Don't ever drink distilled water, which leaches minerals from your body.
Second, after having your water, exercise. Just 20 minutes each morning can make all the difference. Movement gets the vital energy (Qi) flowing in your body. The Qi moves the blood. The blood can then nourish the organs, joints and tissues. Exercise helps make you thirsty. So especially if you aren't normally thirsty in the morning it helps you consume more water when it's most needed. Exercise also gets your digestive system jump-started and encourages a regular morning bowel movement. It helps stabilize blood sugar and therefore can reduce or eliminate cravings for sweets and empty carbs. The movement of energy improves your mood. The flow of Qi in the body has to do with the energetic function of the Liver Channel, which also has to do with stress, anger and depression. So exercising in the morning can help you relax and enhance your outlook.
If you have trouble with constipation, stop eating grains for breakfast. Contrary to popular belief grains, including breads, cold cereals or oatmeal are a major cause of constipation. Vegetables, not whole grains, are the best source of fiber. Eating a pear or apple, about 15 minutes after drinking your water can help as well. The pectin in pears and apples can help your bowels get going. Once things are moving as they should, on a regular basis, you can slowly add some whole grains back into your diet and see how much, if any, you can tolerate. Sweet potatoes or yams are more easily digested forms of starches. Starches with your breakfast might be necessary if you have a high metabolism or are very physically active and need to keep your weight up. Various colors and types of sweet potatoes and yams make a great hash, stir fried with onions and garlic in a bit of coconut oil. A combination of colors is festive for special occasions.
For plenty of energy during the day avoid wheat and corn, except for occasional treats. They cause insulin insensitivity, which can cause problems with blood sugar, fatigue and weight gain.
If you're stiff and sore first thing in the morning it's not due to age. It's what the Chinese call Blood Stasis and Qi Stagnation. This means the old blood isn't moving out and the new blood isn't moving in to nourish and heal. This can effect all your organs and tissues but the first to suffer are your joints since they don't have their own blood supply. They have to receive their nutrients through surrounding tissues. If there's a lack of nutrients, due to lack of movement, nutrition, or inability to break down food, the ligaments and tendons suffer. Consequently, they make you hurt.
Third, a delicious and healthy alternative to coffee is warm bone broth. Half a cup in the morning flavored with a dash of brine and a teaspoon of South River Miso mixed in is a great way to get your digestion going. Many countries preface meals with a light soup or broth. Aside from aiding digestion bone broth is good for the immune system and our bones. The brine, from cultured vegetables, like Pickled Planet brand, builds gut flora, for your immune and digestive system and also helps cut cravings for sweets and empty carbs. You can buy jars of Pickled Planet brine (a liquid) in various flavors at Shop N Kart or Co-op. Miso detoxifies the body, even of radiation. But be sure to buy miso in glass jars. Miso will absorb the phytochemicals from plastic containers. Chemicals absorbed from plastic are hormone disrupters. If you don't have miso from glass jars available you might want to flavor your bone broth with low sodium Tamari or Ume Plum Vinegar. South River Miso is available on line but they only ship during the cool months.
Fourth, a good breakfast of organic protein and an assortment of organic vegetables will give you the energy you need throughout the day and prevent a slump of energy in the afternoon. Fruit smoothies, cereals including oatmeal with fruit, usually creates a peak of energy and then demands an afternoon nap. Low energy is often seen as signs of aging when in truth it's the body's way of asking for help because there's something that needs to be addressed.
Fifth, the Chinese say to take a hundred steps after each meal. So even a short walk after meals will aid digestion. If the weather is bad you can walk in place inside, or go up and down stairs. Exercise moves glucose from the blood into your tissues, where it's utilized for energy. The other way the body transports glucose is insulin. So exercise helps stabilize your blood sugar.
Starting your day off by making time for your health will keep you happier, more energized and comfortable all day long. If these tips aren't working for you and you're experiencing chronic constipation, pain, or low energy, uncomfortable symptoms in general are the body's way of telling you it's time to get professional help from someone like me.
Health & Happiness,
Nancy Burton, L.Ac. ( Licensed Acupuncturist)
534 Washington St, Ashland, OR 97520
For Appointments Call: 541-646-0134
P.S.
People have been asking me for more lectures, so I plan to host some free talks. The first will be an open forum where I'll answer questions about your health concerns or issues.
WHEN:            Thursday, July 12, 7:00
WHERE:         Morningstar Clinic        534 Washington St. Ashland
DIRECTIONS: Following GPS will lead to the back of the clinic,
where there's no sign or street address.                                                                        From Ashland St. turn on Washington Street,
then turn left into the office park,
directly across from the Super 8 Motel parking lot.
Take a right inside the office park,
Where the buildings intersect is 534 Washington St.
It's a round building with a garden and water feature.
Space is limited, so if you wish to attend give me a call to reserve your spot.
PHONE: 541-646-0134