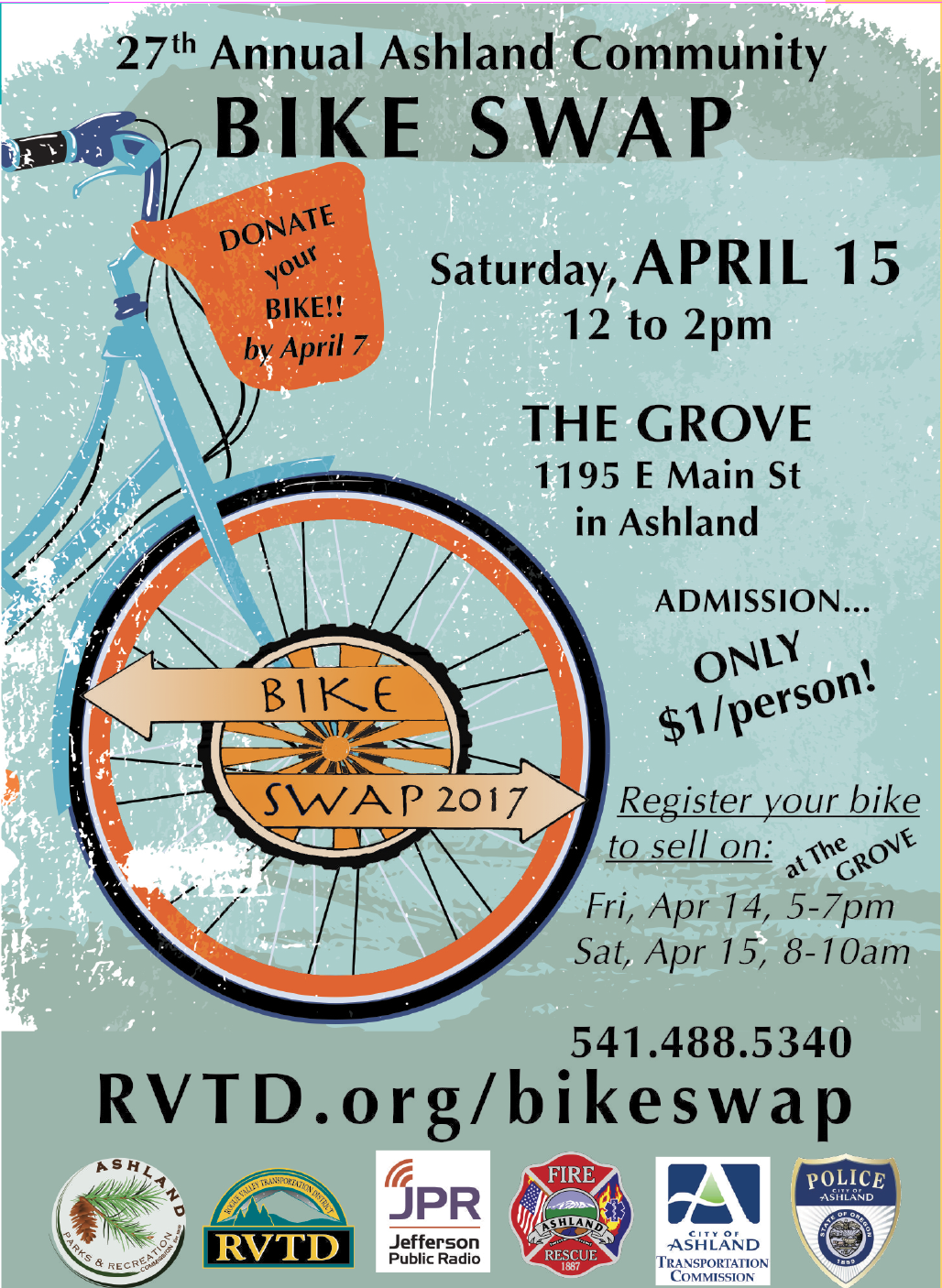 View all of our WINTER programs at AshlandParksandRec.org. Our easy-to-use digital guide has direct registration links for ALL classes that require registration. If you would like to receive a hardcopy of the next guide, complete our online request form at ashland.or.us/MailMyGuide or call us at 541.488.5340. We would also be happy to add you to an email notification list.
Did you know we have a new column in the Ashland Daily Tidings called Park Views? "Reaching out to and communicating with the citizens of Ashland is an important part of the mission of the Ashland Parks & Recreation Commission. We are launching this column to help share information regarding current park projects, recreational programming, parks and open-space features and community issues that pertain to all citizens of Ashland and are important to the Ashland Parks & Recreation Commission. During 2017, commissioners and Parks staff will take turns communicating with the community via this monthly column regarding park and community issues and park projects that we feel are worthy of discussion." – APRC Chair Commissioner, Mike Gardiner — You can view all columns to date at ashland.or.us/ParkViews.
John Enders' book is out!  His coffee table-style book entitled Lithia Park: The Heart and Soul of Ashland, sponsored by the Ashland Parks Foundation, is available for sale for only $24.95.
You can pick up your copy at the following locations:
• The Grove, 1195 East Main St (cash/check only)
• The Parks Administration Office, 340 S Pioneer St (cash/check only)
• North Mountain Park Nature Center, 620 N Mountain Ave (cash/check only)
• Ashland stores: Bloomsbury Books, Paddington Station, Northwest Nature Shop and the Tudor Guild
Or visit our website, AshlandParksFoundation.com, for a direct link to Amazon. Proceeds benefit the Ashland Parks Foundation. We also have beautiful posters of the book cover available for only $10! Call 541.488.5340 for more info.
The 27th Annual Ashland Community Bike Swap is right around the corner, April 15, and we are looking for donated bikes in good working condition. Clean out your garage and get a tax deduction by donating a bike while supporting bike education in our elementary schools.  Bikes can be dropped off at The Grove, 1195 E Main St, M-F, 8:30 a.m. to 5 p.m. For more info contact lori.ainsworth @ashland.or.us, or 541.552.2264. The deadline to donate a bike is April 7. More info on the event is at RVTD.org/bikeswap.
Be sure to check out Oak Knoll Golf Course and keep them in mind as we head into spring! Remember to book your tee-time at OakKnollGolf.org or 541.482.4311.
To learn more about APRC visit AshlandParksandRec.org, call 541.488.5340 or visit our Rec office at The Grove, 1195 E Main St. "LIKE" us on Facebook – Facebook.com/AshlandParksandRec.
http://ashland.oregon.localsguide.com/wp-content/uploads/2017/02/Screen-Shot-2017-02-25-at-6.13.48-PM.png
1406
1028
Ashland Parks And Recreation
http://ashland.oregon.localsguide.com/wp-content/uploads/2018/05/logo-1-300x76.png
Ashland Parks And Recreation
2017-02-25 18:16:24
2017-02-25 18:16:24
Ashland Parks & Recreation Commission (APRC)