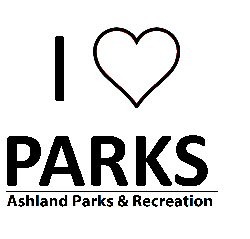 Our Summer PlayGuide is out! Check it out online at parks.ashland.or.us/PlayGuideSummer.
Speaking of SUMMER… The Daniel Meyer Pool is OPEN! Check out our full schedule at ashland.or.us/ Swim or call the pool directly at 541.488.0313. The pool is located in Hunter Park at
1705 Homes Ave. in Ashland.
Have you checked out our summer page for Lithia Park? Learn about the FREE Lithia Park Nature Walks, FREE Concerts in the Park and low-cost Silent Disco in the Park on first-Fridays ($5 donation)… Visit ashland.or.us/LithiaHappenings.
Looking for something for the kids to do this summer? Check out our KIDS SUMMER page at ashland.or.us/KidsSummer…
•  RecTennis in Hunter Park
•  Silent Disco in the Park (Lithia Park)
•  Daniel Meyer Pool in Hunter Park
•  Horseback Riding at Roxy Rose Ranch
•  Preschool Puppet Theatre at North Mountain Park
•  Stories Alive Summer Camp at North Mountain Park
And don't forget about the NEW splash pad at Garfield Park, open 11 a.m. to 7 p.m., daily through Labor Day! ashland.or.us/Garfield.
Did you know we are developing a new Nature Play Area at North Mountain Park? The design is in development and we are seeking grants, sponsorships and community participation to make it possible. Learn about how you can make this new park a reality at ashland.or.us/NaturePlayArea. Info on North Mountain Park at NorthMountainPark.org or call 541.488.5340.
Remember to book your tee-time for Golf or FootGolf at Oak Knoll Golf Course… OakKnollGolf.org or 541.482.4311.
Did you know we have regular public meetings?
•  Parks & Recreation Commission regular meetings on the 4th Monday each month at 7 p.m. at Council Chambers, 1175 E Main St
•  Parks and Recreation Commission study sessions on the 3rd Monday of each month at 5:30 p.m. at The Grove, 1195 E Main St
•  Trail Master Plan Update Committee meetings every other Friday at 10 a.m. at The Siskiyou Room in the Community Development Building, 51 Winburn Way, or at The Grove, Otte-Peterson Room
•  Numerous other quarterly or semi-annual Parks Commission subcommittee meetings, all with agendas posted to the City of Ashland website
Fun stats about us:
•  We manage 17 parks
•  We have over 772 acres of parkland
•  We have 48 miles of trails
Thank you for letting us serve you! To learn more about APRC visit AshlandParksandRec.org, call 541.488.5340 or visit our Rec office at The Grove, 1195 E Main St – "Fun, it's in our Nature!"