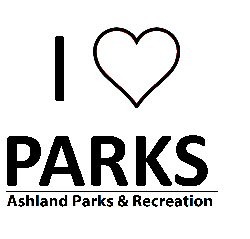 Our Autumn PlayGuide is out… View our current guide and learn everything you ever wanted to know about APRC at AshlandParksandRec.org.
The 2018-2019 Ice Skating Season is upon Us! It's that time of year again… so lace up your skates and hit the ice! The outdoor, seasonal Ashland Rotary Centennial Ice Rink will officially open with our First Frost celebration on Saturday, November 17, 5 to 10 p.m. through February 18, 2019 (soft opening on Nov 15).
First Frost Highlights Include…
• SOAHA Hockey Exhibition, 2:30 p.m.
• Early-bird, family-friendly, discount skate, 5 to 7 p.m.
• Figure Skating Performance, 7 p.m.
• Live DJ during Rec Skate, 7:30 to 10 p.m.
• Our friendly mascot, Chilly the Snowman & Friends… Ho Ho Ho!!
• Toys for Tots will be on-site – Bring your NEW, unwrapped toy.
The ice rink is located at 95 Winburn Way. We hope you can experience one of the most magical places in Ashland… that little outdoor rink in beautiful Lithia Park, where the air is fresh, the white lights are twinkling and the music blends with the sounds of nature and blades on the ice… "Let's skate!" – ashland.or.us/IceRink.
Our new Parks Superintendent, Mike Oxendine, presented to the Professional Grounds Management Society (PGMS) in Louisville, KY on Friday, October 19." Mike spoke about Bee Campus and Bee City USA. Did you know Ashland is a Bee City? Check it out at ashland.or.us/BeeCity and learn about the 2018 PGMS Annual Conference.
Did you know the APRC Senior Services Division has a variety of offerings for those who are ages 50 and up? Check out their website at AshlandSeniorServices.org to view ongoing activities and upcoming events!
We have a wide range of opportunities for volunteers of all ages. High school-aged volunteers can earn Community Service hours toward graduation! Volunteer options include Ashland Rotary Centennial Ice Rink and helping at the Senior Services Division with the Food & Friends lunch service program. We love our volunteers–so get involved, have fun and make a difference in your community!  Contact APRC Volunteer Coordinator Lori Ainsworth at 541.552.2264, lori.ainsworth@ashland.or.us or visit ashland.or.us/Volunteer.
Be sure to check out Oak Knoll Golf Course and keep them in mind as a venue to host your holiday party or winter wedding! Remember to book your tee-time (for golf and footgolf) at OakKnollGolf.org or 541.482.4311.
Did you know we have regular public meetings?
• Parks & Recreation Commission regular meetings on the 4th Mon each                     month at 7 p.m. at Council Chambers, 1175 E Main St
•  Parks and Recreation Commission study sessions on the 3rd Mon of each month at 5:30 p.m. at The Grove, 1195 E Main St
•  Numerous other quarterly or semi-annual Parks Commission subcommittee meetings, all with agendas posted to the City of Ashland website at ashland.or.us/ParksCommittees
Thank you for letting us serve you! To learn more about APRC visit AshlandParksandRec.org, call 541.488.5340 or visit our Rec office at The Grove, 1195 E Main St – "Fun, it's in our Nature!"
Comments