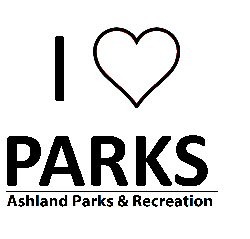 Our WinterSpring PlayGuide is out later this month… Watch for it in your mailbox!
The 2018-2019 Ice Skating Season is in full swing! It's that time of year again… so lace up your skates and hit the ice! The outdoor, seasonal Ashland Rotary Centennial Ice Rink will be open through February 18, 2019. View the complete schedule at ashland.or.us/IceRink.
Did you know the APRC Senior Services Division has a variety of offerings for those who are ages 50 and up? Check out their website at AshlandSeniorServices.org to view ongoing activities and upcoming events! You may also reach them directly at 541.488.5342.
We have a wide range of opportunities for volunteers of all ages. Volunteer options include Ashland Rotary Centennial Ice Rink, gardening at North Mountain Park and helping at the Senior Services Division with the Food & Friends lunch service program. We love our volunteers–so get involved, have fun and make a difference in your community!  Contact APRC Volunteer Coordinator Lori Ainsworth at 541.552.2264, or visit ashland.or.us/Volunteer.
We have a new swing set in Glenwood Park, located at the corner of Ashland and Glenwood Streets. Check it out one of these sunny December days!
Did you know we have not used any non-organic herbicides in over a year? And, we are continuing our research into alternative herbicides that are OMRI (Organic Materials Review Institute) listed products. We have a lot more weeds, but not a lot more complaints. Maybe perceptions about the natural environment are changing? Learn more about our IPM Policy at ashland.or.us/IPM.
Be sure to check out Oak Knoll Golf Course and keep them in mind as a venue to host your holiday party or winter wedding! Remember to book your tee-time (for golf and footgolf) at OakKnollGolf.org or 541.482.4311.
Did you know we have regular public meetings?
• Parks & Recreation Commission regular meetings on the 4th Mon each month at 7 p.m. at Council Chambers, 1175 E Main St
• Parks and Recreation Commission study sessions on the 3rd Mon of each month at 5:30 p.m. at The Grove, 1195 E Main St
• Numerous other quarterly or semi-annual Parks Commission subcommittee meetings, all with agendas posted to the City of Ashland website at ashland.or.us/ParksCommittees
Thank you for letting us serve you! To learn more about APRC visit AshlandParksandRec.org, call 541.488.5340 or visit our Rec office at The Grove, 1195 E Main St – "Fun, it's in our Nature!"   
Comments