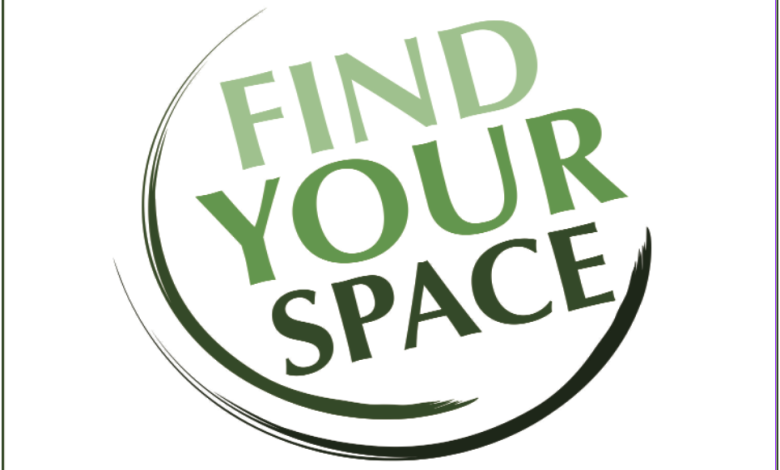 When life returns to normal, and it will, we will be here for you as always, providing parks, open spaces, trails, recreation programs and important social services that help people connect and live better lives. For now, we are here for you and WANT to hear from you and help you FIND YOUR SPACE!
What type of support do you need from Ashland Parks and Recreation in order to stay healthy, engaged and connected during a public health emergency? We are asking the citizens of Ashland and nearby communities to complete a brief survey that will assist us in planning alternative ways to support healthy recreation and connection during events that disrupt our daily routines, like the coronavirus or summer smoke. Will you take a moment to provide your feedback on our "Find Your Space" survey? Visit ashland.or.us/FindYourSpace.
"Find Your Space" is a system that will first focus on the safety of community members, staff and our instructors, and offer alternative options for enjoyment as we navigate public health guidelines. The system offers three spaces:
PHYSICAL SPACE – Parks, trails and open space
SAFE SPACE – Community resources for health, safety and well-being
FUN SPACE – Ways to stay active and engaged with other community members
We are anxious to get back to providing regular services to our community. In the meantime, our goal is to provide resources that help keep you and your neighbors engaged even when our ability to connect in person is challenged.
As a way to engage with you NOW, we have kicked off our social media "Find Your Space" campaign. Look for ways to connect with us each weekday on our Facebook page for the next couple of months.
ADOPT a NEIGHBOR ASHLAND – Can you use some help with shopping and errands? Or can you help your neighbor with shopping and errands? Reach out to your friends or neighbors by phone or email. If you need help connecting, please sign up at AdoptNeighbor.org to get or give help. People who do not have internet access may sign up at 541.552.2500.
SENIOR PHONE BUDDY – Social connection is important for all people, and perhaps even more so for older adults and people who live alone. If you are an Ashland or Talent senior who would enjoy more (virtual) company, Ashland Senior Services Division can help. The new, free Senior Phone Buddy program matches seniors for daily check-ins and socializing. For questions or to sign up, call 541.488.5342 or email seniorinfo@ashland.or.us.
Remember, we are in this together and we are here for you. For more information please visit ashland.or.us/FindYourSpace, email ParksInfo@ashland.or.us or call 541.488.5340. Follow us on Facebook and Instagram @AshlandParksandRec and use the hashtags #FindYourSpace #InThisTogether #APRCstayConnected #AshlandParksandRec #APRC #FunItsInOurNature. For more on Ashland Parks and Recreation visit AshlandParksandRec.org.