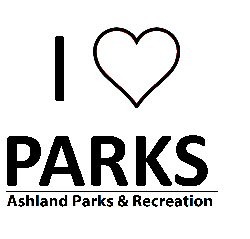 We are in the last stages of summer so be sure not to miss our summer program offerings for all ages! View the 2019 Summer Community PlayGuide, at AshlandParksandRec.org.
This summer, Rock the Knoll – 3 bands, 3 months at the Oak Knoll Golf Course… The Brothers Reed rocked the knoll in July and now we can look forward to the East Main Band on August 16 and Hog Wild on September 21 – Call 541.482.4311 for more info.
Happenings in Lithia Park this summer, ashland.or.us/LithiaHappenings…
First Friday Silent Disco in the Park; August 2, September 6, October 4; 5 to 11 p.m., $5 donation.
2nd and 4th Friday each month, family movies at the Bandshell: August 9, August 23, September 13, September 27 – Movies in the Park will start at dusk, $5 donation.
Free Lithia Park Nature Walks on Sunday, Wednesday and Friday, 10 to 11:30 a.m. (and Saturday in August), rain or shine, through the end of September.
Volunteers, 18 years or older, are needed to help with the RVCOG (Rogue Valley Council of Governments) Food & Friends Program at the Ashland Senior Center. Shifts are 9 to 1 a.m. or 11 a.m. to 1 p.m. Additionally, we're looking for volunteers to help with Senior Food Box delivery once a month from the Ashland Emergency Food Bank.
If you enjoy kids and being outside, volunteer to help teach about the Natural and Cultural history of the Rogue Valley at our North Mountain Park Nature Center. We offer outdoor, hands-on classes for K-5 students, for seven weeks starting September 16. Volunteers are asked to teach, or assist, one program each week during the field season.
For more information please contact Lori Ainsworth at 541.552.2264
Did you know our Senior Services Division has a variety of offerings for those who are ages 50 and up? Info at AshlandSeniorServices.org, or 541.488.5342.
To learn more about APRC visit AshlandParksandRec.org, call 541.488.5340 or visit our Rec office at The Grove, 1195 E Main St – "Fun, it's in our Nature!"
Comments