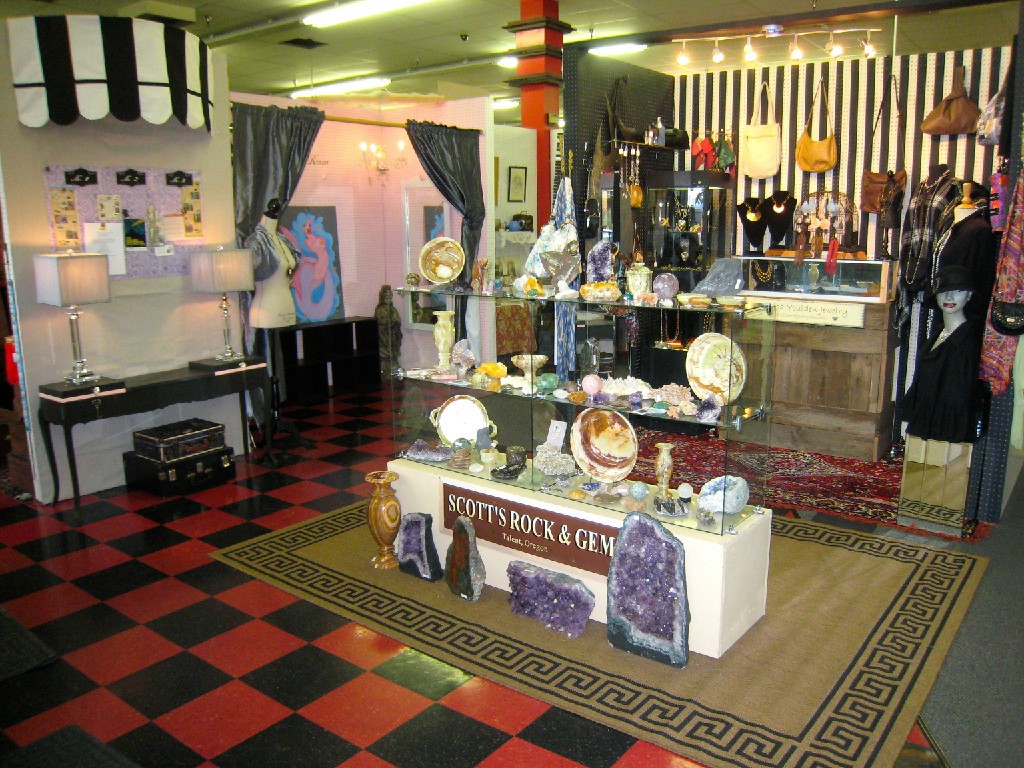 Hi!  I'm Lisa and I'd like to introduce you to The She Shack and The Cave (Booths #44) at the Ashland Artisan Emporium!
Two individual booths that share one booth number but offer two very different experiences.  I'm in charge of The She Shack while my husband Tim oversees The Cave.
In The She Shack, you will find a variety of treasures ranging from home decor, small appliances, pyrex and tupperware to clocks, knick-knacks and more.  A mixture of gently loved and new items can be found there on any given day.
It's probably best known for the unique selection of hand made greeting cards.  In a world where so many things are mass-produced, I take great pride in hand crafting a wide selection of greeting cards using a variety of mediums to keep that special hand made touch alive.
You never know what you might find at The She Shack, which is one of the original booths from when the Emporium began six years ago.
In August of 2015, my husband, Tim unearthed The Cave.  The Cave is an eclectic mix of rusty goodness with items ranging from vintage to brand new.  Tools, coolers, sporting equipment, vintage knives, thermoses, Coleman lanterns, camp stoves and lots more!  Like Grandpa's garage gone wild!
Tim and I moved to beautiful Southern Oregon in July of 2005 and immediately fell in love with the community and the beauty that surrounds it.  We have a great appreciation for well-made vintage items and quite honestly anything that's cool and fun.  The Ashland Artisan Emporium gives us the opportunity to share our creations and finds with others and we are very thankful for that.
In August of this year, I began working part time for the Emporium, as well.  I have so much fun that I can't really call it a "job".  I so enjoy getting to meet and visit with our customers and to help them find that special something.
Tim and I feel very blessed to live in this beautiful area and have so much fun keeping The She Shack and The Cave filled with treasures galore.  It is our goal to offer quality items at great prices.
We hope you will come and pay us a visit soon!  We look forward to meeting you!  Thank you!